Historical Farmhouse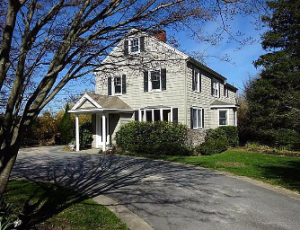 Located in the quaint town of Portsmouth, RI, this single-family Colonial Farmhouse is filled with charm and history. Built in 1878, this 4-bedroom, 2.5 bathroom sits on over an acre of land and is filled with beautiful gardens, saplings and stonewalls. In addition to the main house, there is also a barn located on the property which could be utilized for various projects and activities!
There are many unique qualities to this home such as the antique stained glass windows, the original stone fireplace and the butler's pantry. There have been a number of renovations and additions to the home such as a the remodeled kitchen, bathrooms and dining room. Both second floor bathrooms were gutted and enlarged and are now decked out with top of line finishings. With the kitchen redone as well, it is stocked with state of the art appliances, Corian countertops and a stunning backsplash fulfill any renovation dream.
Local Antiquity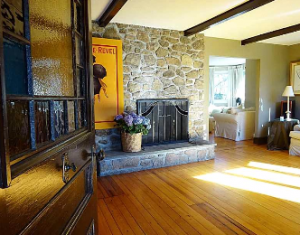 Current owner Tucker B. Coffin and his partner are proud of the remodeling they have completed, but love the historical aspects that continue to seep through, allowing the home's past to be uncovered.
In addition to the outstanding renovations on the interior, the exterior is filled with beautiful landscaping which includes dozens of bushes, plants, flower beds and trees. The lawn is also professionally maintained and reseeded annually by Scott's Lawn Service. All of the stonewalls have been rebuilt and stabilized, a portico has been added to the front door and outside deck lightening has been installed for the owner's enjoyment.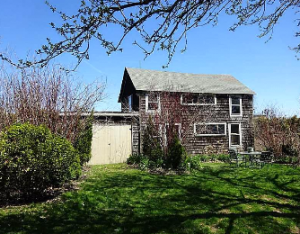 This enchanting house embodies the classic feel of the New England, colonial home with a touch of history. Finished with the most up-to-date appliances, furnishings, air conditioning and heating systems, the list price of this house at $449,000 is one you will not want to pass up!