By the Team at Hogan Associates
Let's commit to enjoying this holiday season safely and simply. Relish in the drive-by house displays, virtual religious services and tree lightings, and smaller family meals. Buy from your local store online, and eat at your favorite restaurant's patio with a #byoblanket. It certainly has been a tough year, but the holidays are a time to be thankful, so let's just be that.
BRIGHT LIGHTS
The Breakers and The Elms are open daily until January with their lavishly decorated displays. Thousands of lights, gilded dining tables and mantels, and a 15-foot-tall poinsettia tree will whisk us to the 19th century when Coronavirus and income tax didn't exist. The outside landscape of The Breakers is awash in lights and 28 decorated spruce trees, allowing socially-distant visitors space to roam, plus peek inside the Children's Cottage to see Santa's Workshop.

A Rough Point Holiday Bellevue Avenue showcases the holiday traditions and winter caretaking practices of Doris Duke's Newport home. The tobacco heiress didn't spend Christmas here, so some rooms are cloaked in their winter coverings, while others are bedecked in holiday finery.
NEWPORT NUTRACKER: Dec. 10-Jan. 3
Island Moving Company has reinvented its 30th anniversary performance of Newport Nutcracker into a spectacular 30-minute film that is sure to become a family favorite. "Through Her Eyes: A Newport Nutcracker Reimagined" was filmed at multiple majestic properties of The Preservation Society of Newport County and follows a young girl's magical, global journey of discovery and self-empowerment. Tickets to the on-demand film are available December 10 to January 3.
Through Her Eyes – teaser trailer 1 on Vimeo
DINE OUT
Food and drink go hand-in-hand with the holidays, but just because we can't gather together this season doesn't mean we can't enjoy delectable dishes. Many restaurants have patio dining all winter, including The Fifth Element and Salvation Café in Newport, and 15 Point Road in Portsmouth, plus Gurney's Newport has its popular Showfish Igloos, so take a blanket and snuggle in for a tasty al fresco dinner and cocktail. Or get take-out! Linden Place in Bristol is even offering winter hot cocktail demonstrations in its open-air courtyard with live music, fire pits, sweet goodies, and Two Gals Cocktails showing how to recreate their warm mixology treats at home.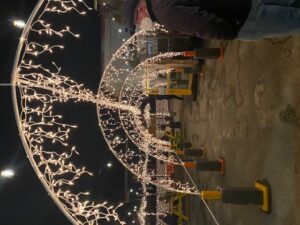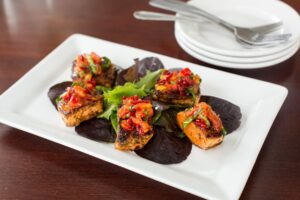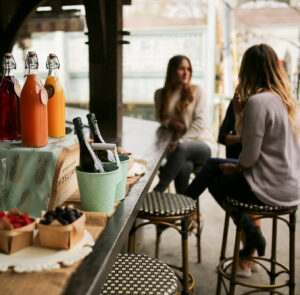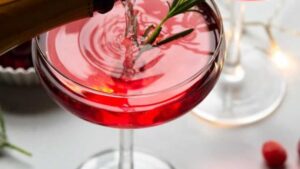 SHOP LOCAL
Amazon doesn't need more support. Our local markets and retail shops do. Many local retailers have online marketplaces and offer curbside pickup and private shopping hours for your family group to shop alone. So it's safe, private, convenient, clean, and helps the local economy. Stores like Groovy Gator for kids, Michael Hayes boutique, Kristen Coates, Newport Scrimshanders, and Monelle will help you find a little something for everyone on your list.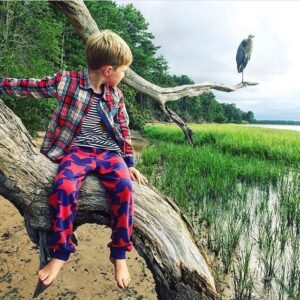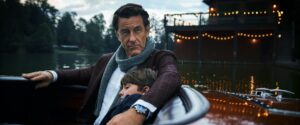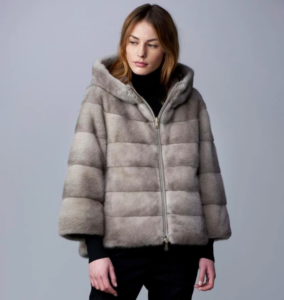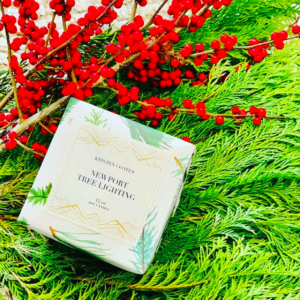 MAKE A WREATH
Learn how to make your own bird-friendly wreath with the Norman Bird Sanctuary. Pick up a ready-to-go kit including greenery, 12" frame, and other materials December 8 & 10, follow along with the online tutorial that night, and you'll have a festive evergreen holiday wreath for your front door. Gather extra seed heads and greens from your garden, and you'll be instructed how to wire it properly to optimize bird feeding.
If you really get into it, and use natural materials in your display, enter the 50th Anniversary Christmas in Newport Doorway Contest by December 9. Judging is December 11.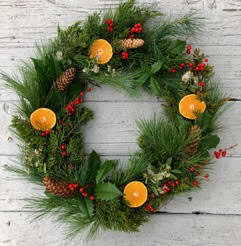 DO GOOD
Make a tax-deductible food, clothing or monetary donation to help those in need this season. Food pantries, soup kitchens, and shelters have been devastated by the pandemic this year, as more people lose their jobs and become food insecure. Consider Dr. Martin Luther King Jr. Community Center, Lucy's Hearth, Women's Resource Center of Newport & Bristol Counties, Boys and Girls Clubs of Newport County, YMCA, and St. Joseph's Church Food Pantry. There are many others.
Meanwhile, if you or your child receives a duplicate or unwanted gift this Christmas, consider giving it to Project ReGive, which donates new toys to local charitable organizations.