After months, perhaps years of contemplation and discussions with others, the decision has finally been made to sell your home. The time has come to simplify your life and unburden yourself from caring for a house or condo. Selling a home at any stage of life can be an emotional process. A home is a haven that holds countless memories and is often a gathering place for loved ones. Many seniors live in homes that have belonged to their families for generations. How does one let go of all that? I can offer some guidance from years of experience, with past clients as well as my personal experience with my family. I know firsthand even though home sales may appear to be more complex when they happen later in life, it does not need to be the case.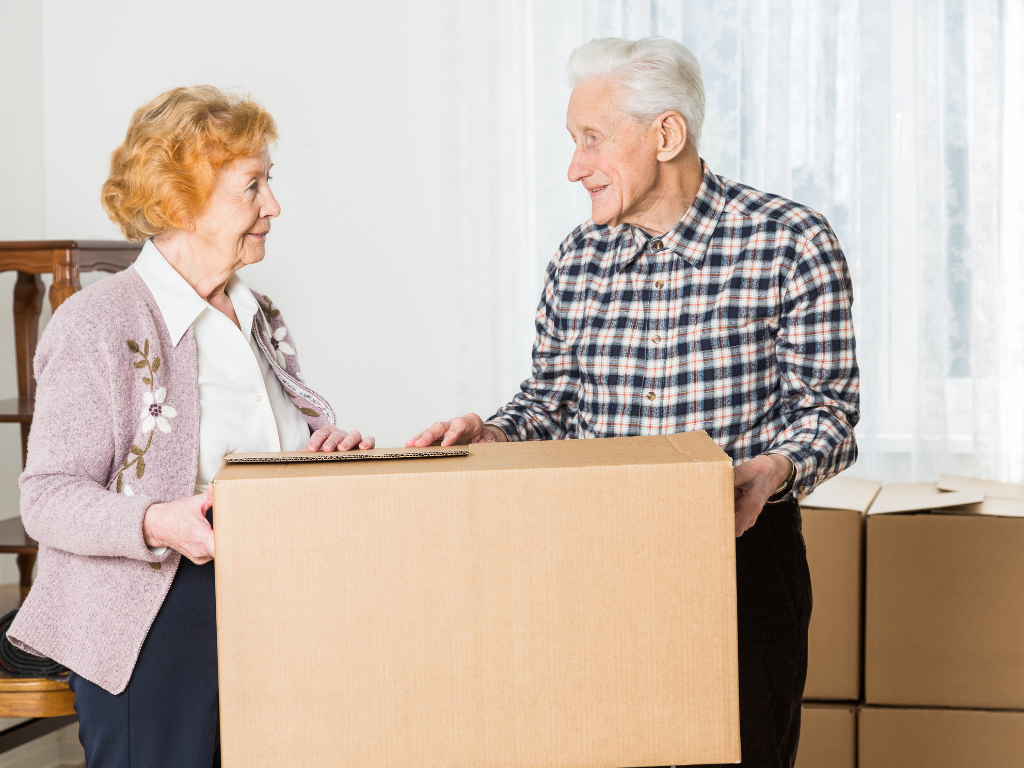 Start Early, If Possible
I've become a specialist in selling the homes of seniors by exploring options and brainstorming with clients as a team. One of the most valuable pieces of advice I can offer is to start planning early to avoid rushing the home selling process. Sellers who allow enough time for each step have more options and feel much more in control. With that being said, everything can also be accomplished in a quick turnaround if need be. I have been involved in both situations before and it is all doable. Many sellers tell me that it took them a long time to reach out to a real estate agent. This is unfortunate because an agent experienced in selling the homes of seniors can be extremely helpful in the planning process. The first step is a conversation.
Feel Confident that the Process is Confidential
The entire process from our first meeting, through the sale, and up to our last discussion and beyond is one hundred percent confidential. It is up to you as the seller to choose who you want to be part of the decision-making process. I represent you solely.
Getting Started
Once I am contacted by the property owner, the family, or the Estate Attorney, these are the steps I follow in the order that makes sense for the client:
1) Face to Face Meeting
If this is possible, I like to sit down and meet with the sellers and/or family. We discuss goals, plans, and concerns. We then walk through the house together. I'll offer suggestions to help plan and prioritize issues that need attention. We'll discuss which items are important to you, how soon you want to move, and where you want to live next. This information will help determine the timeline of your home sale and what needs to get done before the house can be listed. I have dealt with the sale of out of state families selling the property of their loved ones as well. With all the technology available today it is a very streamlined process as well. Many times, we never meet in person in these types of sales, yet communicate well throughout the process.
2) Professional Financial and Legal Review
I always recommend that my clients speak with a financial advisor or their CPA and their attorney before selling their property. This ensures that questions on finances, any potential capital gains, the way the title is held in the property and other affairs are up to date before the home is for sale so there are no surprises once the home is actively listed. This same attorney will most likely represent you at the closing and prepare your deed.
3) Anticipating Expenses
I provide a detailed seller's net sheet which estimates how much profit to expect from the sale of the home after subtracting fees and expenses. If it's been a decade or more since you've bought or sold a home, there could be new fees or tax implications that did not exist during your last transaction.
Once these important details are complete we then move on to the actual process of preparing to list your home. I will share that in Part Two of this series.

Getting the Help You Deserve
It's natural to feel overwhelmed about selling your home. Remember it's your realtor's job to guide you through all stages of the home selling process, to keep you informed, and to reassure you whenever you need it. Knowing that proper planning yields the best results, I'm careful not to rush through the necessary steps. Whether you're a seller who is just starting to consider a home sale, a family member, or an individual who's concerned about a loved one's living situation, you can feel confident that I've been there before and can help. Reach out to me at (401) 225-8555 or cathywicks2002@gmail.com.