As a team full of animal owners and lovers, we know firsthand that pets are family, too. That's why one of our favorite things a team full of animal owners about Newport is how pet-friendly it is. It just doesn't get much better than adventuring with your favorite four-legged friends by your side. Make this your go-to guide whether you're looking for outdoor exploration or pet-friendly dining options.
Newport's Top Pet-Friendly Parks
Glen Park
Glen Road, Portsmouth, RI
Scenic and picturesque, Glen Park is a great place to bring the whole family — leashed dogs included, of course! The park has plenty of picnic tables, a playground, fishing pier, and more, with ample open space to enjoy. It's also a wonderful spot for hosting animal-friendly events. (Note: Events with 20+ people must be approved by the Director of Parks and Recreation.)
King Park
125 Wellington Avenue, Newport, RI
Located on Newport Harbor's south end, leashed dogs are welcome to run, jump, and play in this popular scenic spot. At about a quarter-mile long, it's known for its gazebo concerts, small beaches for dog-friendly wading, and beautiful views as well as boat-watching.
Newport Dog Park
111 JT Connell Highway, Newport, RI
Looking to spend some safe off-leash time with your doggo? This is just the place, with areas for large and small dogs alike. It's a well-lit, fenced-in, roughly half-acre park, open from 6 a.m. to 9 p.m.. Pro tip: Bring your own water, as none is available on-site.
Newport International Polo Grounds at Glen Farm
250 Linden Lane, Portsmouth
Whether you're attending a Newport Polo game or simply visiting the gorgeous grounds, pups are a regular part of the polo scene! You're welcome to bring your leashed dog along as long as they're well-behaved in public settings. Why not enjoy this time-honored local tradition together?
Touro Park
Mill Street and Bellevue Avenue, Newport, RI
This is one of the most iconic pup-friendly parks in Newport thanks to Old Stone Mill, which is said to be one of the country's very oldest structures. The small, tree-lined space borders historic Bellevue Avenue, and whether visiting or local, leashed dogs love it here.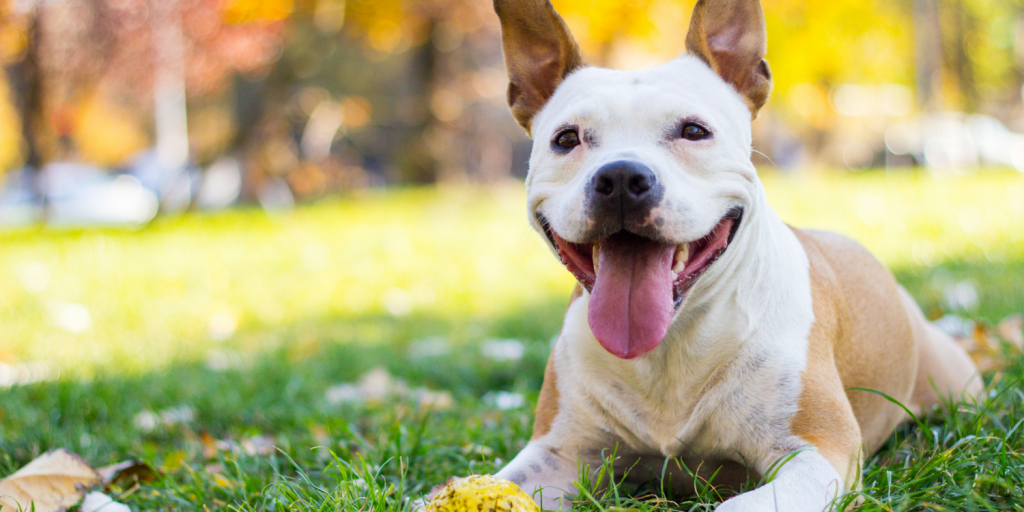 Our Favorite Nature Trails for Pets in Newport
Aquidneck Land Trust
(Multiple trails and locations)
The Aquidneck Land Trust is all about protecting the area's natural resources, including a handful of our favorite trails. Leashed pups are welcome on the 10-mile Sakonnet Greenway Trail through meadows and woodlands, 0.6-mile forested loop through Oakland Forest and Meadow Trail, or the 1.5- mile Gewirz Trail at Spruce Acres Farm — formerly a tree farm. No matter which you explore, keep your eyes out for wildlife!
Ballard Park
Hazard and Wickham Roads, Newport, RI
A popular go-to for tiring out on-leash, energetic pups of all sizes, this is Newport's only actual nature preserve. This spot boasts 13 acres of natural open space, including a 1.25 mile trail of friendly terrain along a former quarry for granite that was used to build the historic Newport mansions. It's also known for great bird-watching.
The Cliff Walk
117 Memorial Boulevard, Newport, RI
Leashed and sure-footed pups are sure to enjoy this well-traveled ocean-front walk since parts can get a bit steep between the paths and unpaved areas. You'll enjoy the sweeping views and they're sure to love some cove swimming along this 3.5-mile trek (it's possible to enter or exit the path at various points if you're not up for exploring the whole thing at once).

Your Best Bet for Dog-Friendly Newport Beaches
Easton's Beach (First Beach)
175 Memorial Boulevard, Newport
While dogs aren't permitted at Easton's Beach during the busy summer months, it's a local favorite during the off-season. Plan instead to visit the beach anytime between Labor Day and Memorial Day.
Sachuest Beach (Second Beach)
315 Sachuest Point Road, Middletown
Widely considered one of the best area beaches to bring your four-legged friend, Sachuest offers sweeping coastal views and is open to leashed dogs anytime in the off-season. From Memorial Day to Labor Day leashed pups can only visit the beach between 5 – 7:45 a.m., so plan accordingly!

The Best Pet-Friendly Restaurants in Newport, Rhode Island
The Landing
30 Bowen's Wharf, Newport, RI
If you're dreaming of lunch or dinner dockside dining with your dog, this is the spot for you. This waterfront favorite right on Bowen's Wharf boasts the most beautiful sunsets and welcomes well-behaved, leashed dogs on the deck. Enjoy a fresh, local catch without having to leave Fido at home, and who knows — the wait staff might even bring them a treat for good manners!
O'Briens Pub
501 Thames Street, Newport, RI
A longtime local favorite, O'Briens on Thames Street welcomes pups on their patio during warmer months when outdoor dining is available. It's known for being dog-friendly and delicious, with a fun, friendly vibe and its very own dog menu guaranteed to make tails wag.
Pour Judgement
32 Broadway, Newport, RI
Looking for a casual stop for your whole crew? This self-proclaimed hole in the wall is open seven days a week. It's as well-known among travelers and locals alike for its craft brew selection and "Burger and a Beer" deal as it is for pup-friendly patio dining.
Reach out if you'd like additional recommendations. We've got plenty, and your fur babies are more than welcome on Aquidneck Island. Read Hogan agent Jeff Brook's blog post about his experience with a dog in Newport.
ABOUT HOGAN ASSOCIATES
Hogan Associates is an independent Rhode Island brokerage founded by Leslie Hogan and Matt Hadfield, two of Rhode Island's most experienced agents, each with a strong track record of success in the Greater Newport real estate market. Hogan Associates' 36 sales agents work on behalf of buyers and sellers of fine properties in the coastal communities of southern RI. The firm has offices in Newport and Middletown and is a member of Who's Who in Luxury Real Estate, an elite broker network with more than 130,000 sales professionals located in approximately 880 offices in 70 countries and territories. In 2020 & 2021 Hogan Associates received Newport Life Magazine's Best of Newport County award. For more information, visit HoganRI.com.
Follow on Instagram and Facebook @hoganassociates.