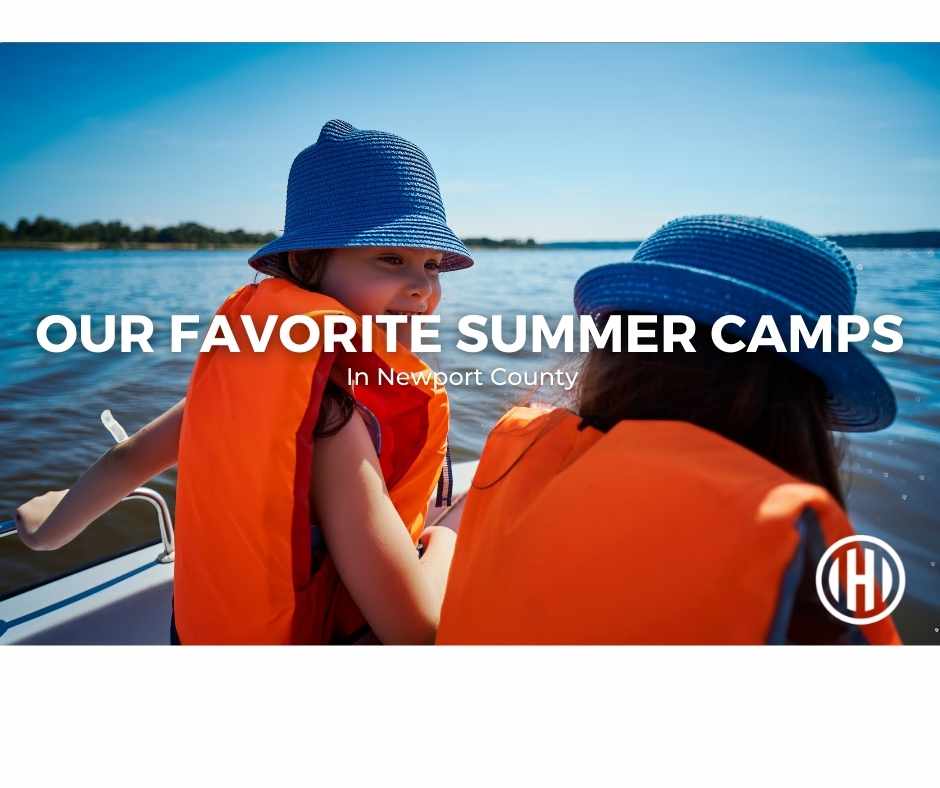 Now that temperatures are starting to heat up in Rhode Island, it seems like the sunny season–and summer vacation for kids–is just around the corner. This is the time when parents look for opportunities to help their kids build friendships, grow, and make the most of their time off from school. Luckily it's all within reach here in Newport County. We checked in with our agents who have first-hand knowledge of local summer camp offerings to find out which ones they recommend.
Hogan agent Kelly Powers lives here on Aquidneck Island and has four school-age boys. She recommends Island Art Spot for quality, hands-on art activities for young kids and the no-pressure triathlon training program called Race 4 Chase. "Kids learn what it takes to complete a triathlon from experienced athletes while having fun. It's an incredible opportunity and truly inspiring."
While all camps are designed to be fun and engaging, some programs allow kids to experience the premier facilities and institutions of Newport County. The International Tennis Hall of Fame, the Newport Art Museum, and the prestigious St. George's School are just some of the unique locations that host camps.
Kids can even take sailing lessons in the same race area used by the America's Cup. As the Committee Chair of Junior Sailing at the Ida Lewis Yacht Club, Hogan agent Caroline Richards has insight into the club's summer offerings. "My kids love the program at Ida Lewis. My son enjoys racing while my daughter is into leisure sailing. The camp accommodates both styles. They've both learned so much and love the adventure of being on the water."
In addition to sailing, many other summer camps aim to teach kids a new hobby or skill, such as sewing, acting, or surfing. From soccer to archery, horseback riding, and even overnight tent camping, the wide selection of summer camps for school-age kids in and around Newport, RI guarantees an exciting summer with lasting memories.
Surf Camp
Middletown, RI
For all ages (must know how to swim)
Camp Dates: June 15 – September 5, 2022
This camp is designed for students of all ages and skill levels. The fee includes surf board rental, rash guards, and wet suits. Hosted at Surfer's End at Second Beach (Sachuest Beach) in Middletown, the 5:1 student-to-instructor ratio ensures lessons will be tailored to each student.
Little Compton, RI
For ages 8 and up
Camp Dates: July 4 -7, 2022
Lessons focus on surfing etiquette, paddling techniques, proper board stance, catching and riding waves, and respect for the ocean. Surfboards are provided to all students.
Newport, RI
For ages 6 – 17
Camp Dates: Every summer weekday, rain or shine
Newport's only surf camp is located just less than a mile from downtown. The 4:1 student/instructor ratio ensures the program is safe, informative and personalized. Even though reservations are accepted up until the night before camp, the program fills up quickly so it's best to reserve your spot in advance. Surfboards, wet suits, and parking passes are included in the fee.
Jamestown, RI
For ages 8 – 13
Camp Dates: June 27 – August 19, 2022
This program is focused on water fun with surfboards and beyond. In addition to surfing, students will explore Mackerel Cove on kayaks and stand up paddle boards. A group beach clean-up at the end of the week will teach students about the importance of keeping our beaches clean and safe.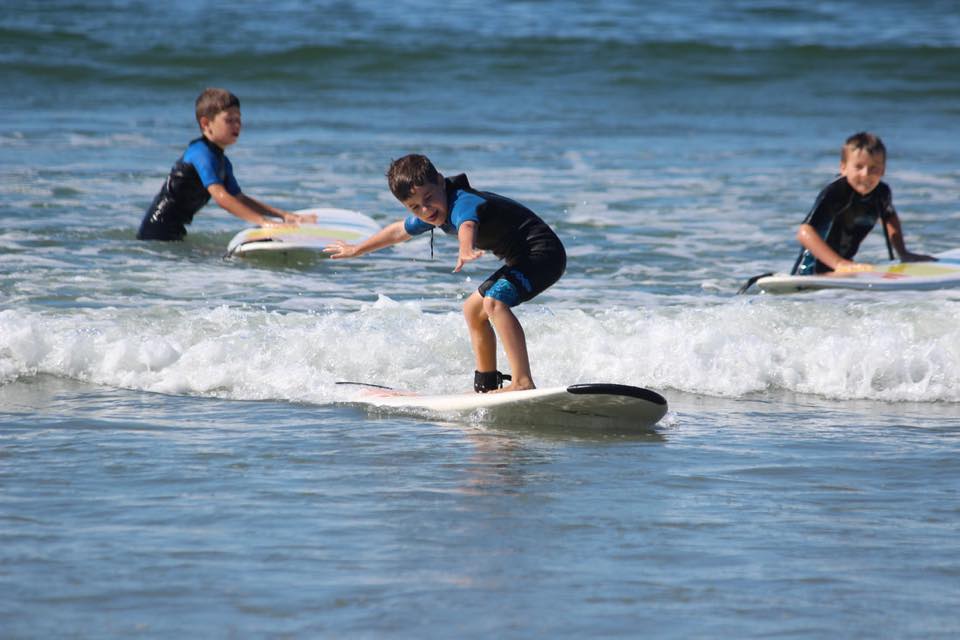 Nature Exploration & Marine Science
Middletown, RI
For ages 3.5 – 14
Camp Dates: June 27 – August 19, 2022
Hosted on a 325-acre wildlife sanctuary and environmental education center, this day camp program includes hands-on learning, games, animal encounters, and team building. The Summer Challenge program for older kids is a complete outdoor adventure program that includes hiking and an overnight experience where campers prepare and cook their own food.
Newport, RI
For kids in grades 5 – 7
Camp Dates: August 8-12, 2022
Shipboard camps take place aboard one of Save The Bay's research/educational vessels docked at Fort Adams State Park. During the week, campers will head out on the Bay to explore and research Rhode Island's shoreline. Campers will learn to use the latest in scientific tools, gather and study live animals, and explore the calmer waters of Narragansett Bay with snorkeling and swimming. Campers will travel to remote locations around the Bay. Many locations require the vessel to anchor and campers to wade to shore.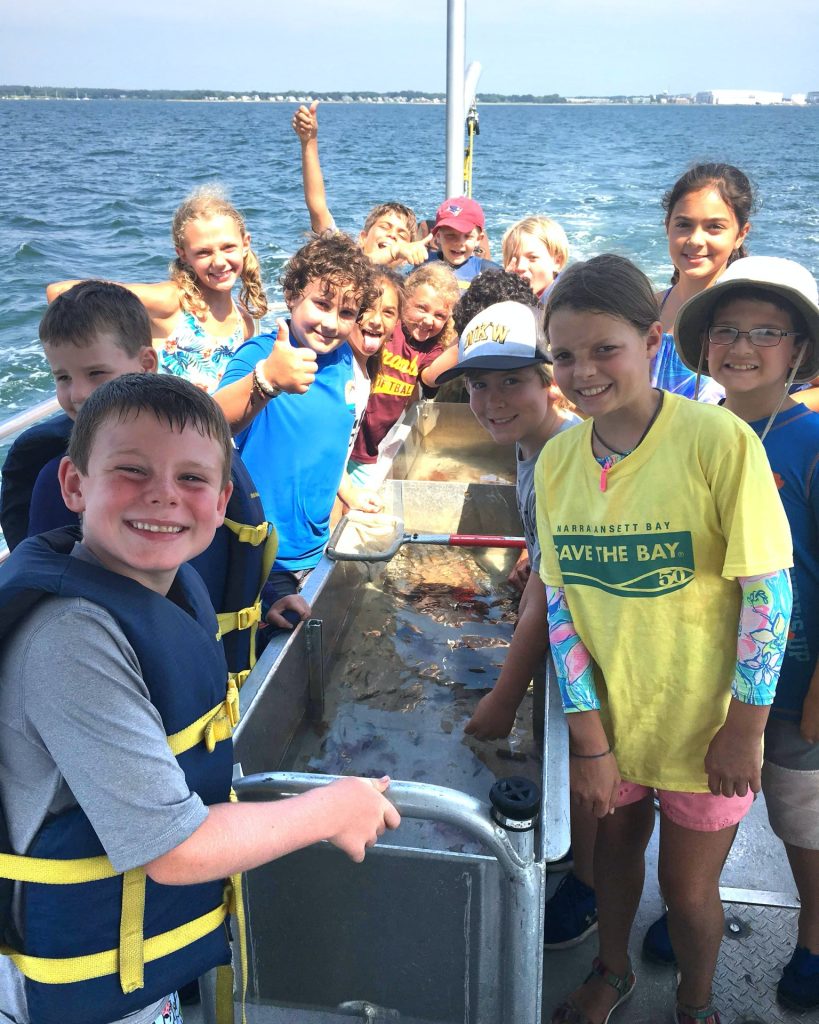 Day Camps
Middletown, RI
For ages 5 – 13
Camp Dates: June 27 – August 19, 2022
Aquidneck Island Day Camp gives kids access to all the fun that our island has to offer: swimming, sailing, art, music, sports, and field trips. The camp is hosted at Middletown High School. Campers choose from a menu of activities, including: horseback riding, sailing, the beach, hiking, art, academic learning, and more.
Portsmouth, RI
For ages 5 – 13
Camp Dates: June 20 – September 2, 2022
Hosted by Portsmouth Parks & Recreation, this camp gives kids the opportunity to enjoy the best of Portsmouth: Sandy Point Beach and Glen Park. Kids can choose to participate for just one week or the whole summer.
Middletown, RI
For ages 5 – 13
Camp Dates: June 27 – September 2, 2022
Gymnastics, outdoor adventure, aquatics, crafts, archery, ropes course — this camp has it all. The program's focus is to support kids in a wide range of positive recreational activities to give them the opportunity to develop new skills and talents, make new friends, explore new interests, and create new experiences in a safe and fun environment. The camp is accredited by the American Camp Association Accreditation.
Tiverton, RI
For ages 6-15
Camp Dates: June 20 – August 26
These week-long multisport camps are available all summer. From 9am to 4pm, kids participate in a variety of sports and activities including soccer, basketball, flag football, volleyball
floor hockey, kickball, arts and crafts, and more.
Newport Recreation Department Summer Day Camp
Newport, RI
For kids entering grades K – 8
Camp Dates: Check Newport Rec website
Hosted at Vernon Park and Aquidneck Park in Newport, this weekly program offers a discount to Newport residents. Activities include a variety of games, activities, arts and crafts, and water play. A bagged lunch and snack are included in the fee.
Newport Police Department 
Newport, RI
For kids ages 8 – 12
Camp Dates: July 11 – 15, 2022 and August 8 – 12, 2022
This day camp is free and open to the public! During these two one-week sessions from 8am to 3pm children will engage in different activities each day. In past summers, campers have enjoyed fishing, archery, swimming/beach, cookout, carnival day, field day, sailing, and a trip to the Biomes Marine Biology Center. Drop off and pick up is usually at Fort Adams, but could change based on the activity of the day. Sign-up opens in May. More information is available on the Newport Police Department's Facebook page.
Camps Hosted by Local Schools
Summer Fun Camp at St. Michael's
Newport, RI
For ages 2 – 12
Camp Dates: June 27 – Aug 12, 2022
While many St. Michael's students choose to attend this camp, it's open to all. Kids enjoy daily dips in the pool, sports, crafts, story time and more. Weekly themes range from Chess and Lego Robotics to Soccer and Weird Science. In addition to the in-ground swimming pool, campers have access to two playgrounds, a gaga pit, and a state-of-the-art theater.
Portsmouth, RI
For ages 3-14
Camp Dates: June 27 – July 29
This program is all about fun and friendships! Located on nineteen acres of former farmland, campers at Pennfield School enjoy use of the gym, athletic fields, playgrounds, art studio, computer lab, and science lab. Programs include soccer, nature exploration, creative writing, paleontology, cartooning, rock band, S.T.E.A.M, and more.
Sailing
Newport, RI
For ages 7 – 17
Camp Dates: June 13 – August 19, 2022
The largest of all sailing programs in Newport County hosts summer camps for all experience levels. The boats available to campers range from Optimists to J22s. Camps include a one-week intro to sailing for 7 and 8 year olds and two-week programs for older kids. A racing program helps kids who already know how to sail develop their racing skills.
Jamestown, RI
For ages 4 – 16
Camp Dates: June 27 – August 19, 2022
The Conanicut Island Sailing Foundation hosts eight week-long camps focused on educating children about the principles of sailing and the importance of preserving the marine environment. No prior sailing experience is required.
Their unique "Explorers" camp, for kids ages 4 to 6, is a land-based program that does not include sailing but allows children to discover and learn about marine animals and their habitats through hands-on activities.
Tiverton, RI
For ages 5+
Camp Dates: June 20 – August 12, 2022
While registration opens earlier for members of the Tiverton Yacht Club, this program is open to all. Participants enjoy learning on Flying Scots, Hunter 140s, Optimist Dinghies, and more on the beautiful Sakonnet River. Classes are available for all skill levels. The Captains Class for intermediate and advanced sailors focuses on seamanship skills, safety, navigation, chart reading, anchoring, rowing, weather, and adventure!
Newport Yacht Club Marine Adventure Camp
Newport, RI
For ages 8 – 16
Camp Dates: June 20 – August 12, 2022
Participants will learn their way around a boat and gain beginner marine navigation skills while having fun. In addition to learning about charts, weather, docking, and anchoring, lessons will cover marine education topics such as conservation, local geography, and sustainability. Students will be introduced to basic sailing skills in dinghies (Optis, 420s, and Open BICs, and two NEW Zest) and big boats (a J-22, and NYC Member Yachts) to learn concepts like steering, sail positions, and wind awareness.
Ida Lewis Yacht Club Junior Sailing Program
Newport, RI
For ages 7+
Camp Dates: June 20 – August 12, 2022
This program offers training on a variety of boats from Optis to big boats. The aim is to inspire a love of sailing, and for those who wish to race, the thrill of competition. Students are taught to sail in all weather conditions, with boat handling and seamanship skills a part of each class. Fairness, equal opportunity, good sportsmanship and teamwork are the core values of this program.
Conanicut Yacht Club Junior Sailing
Jamestown, RI
For ages 7+ (sailors must be 8 years old by 9/1/2022)
Camp Dates: June 27 – August 19, 2022
Open to all juniors including non-members, this program provides a safe and fun environment where youth sailors can improve their sailing skills. Emphasis is placed on respect for fellow sailors, boats, and the water. All classes except for racing classes run in two-week, half-day sessions. The Optimist Racing Team is an 8-week experience in two four-week sessions.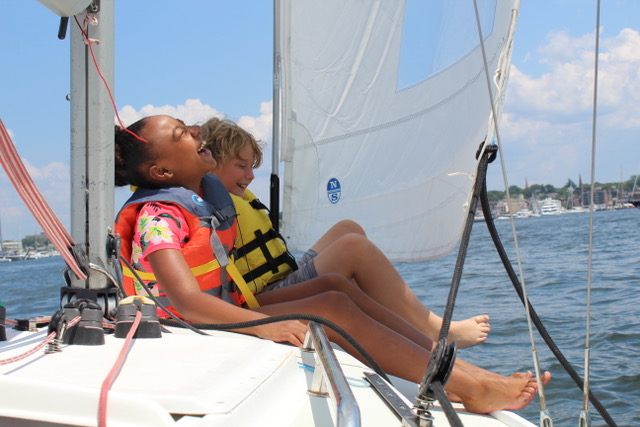 Sports
BIKING CAMP
Newport, RI
For ages 8-13
Camp Dates: July 11 – August 19, 2022
Each week-long session of Bike Newport's Summer Camp is designed to teach kids bike handling and safety skills, basic bike maintenance, and trail and road riding skills. The Big Blue Bike Barn campus adjacent to beautiful Miantonomi Park is the camp's home base. Bikes and helmets are provided!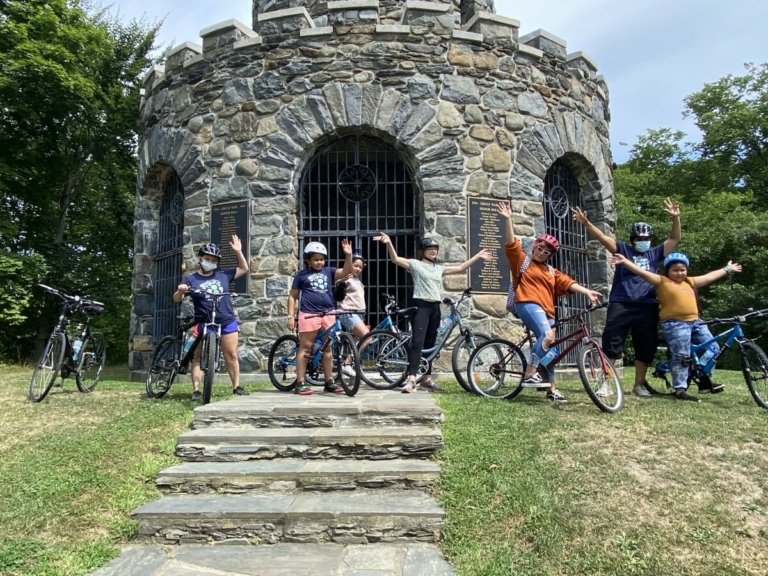 TENNIS CAMPS
Newport, RI
For ages 8 – 16
Camp Dates: Weekly sessions beginning June 20, 2022
Kids build skills and have fun on the court with customized coaching at the International Tennis Hall of Fame in downtown Newport. With a maximum of four players per court, you can be sure your child will be engaged with the lesson and get individualized attention.
Middletown, RI
For ages 10 – 19
Camp Dates: July 11 – July 16 & July 18 – July 23, 2022
This program is open to all levels except beginners. Participants will train using the Rafa Nadal Methodology during the 6-day camp. The positive values Nadal transmits both on and off the court are the core of this program. Players are grouped by age and skill level so that every participant is challenged. The camps take place at the prestigious St. George's School located on a scenic bluff overlooking the Atlantic.
Portsmouth, RI
For ages 4 – 12
Camp Dates: Contact sntschroeder@mac.com
With over 35 years of experience teaching tennis throughout Aquidneck Island, locals agree that Tina Schroeder is simply the best. Her Elite Summer Tennis Camp has a reputation for being effective and fun. The program covers racquet skills, fundamental tennis strokes, footwork, game development, and match play.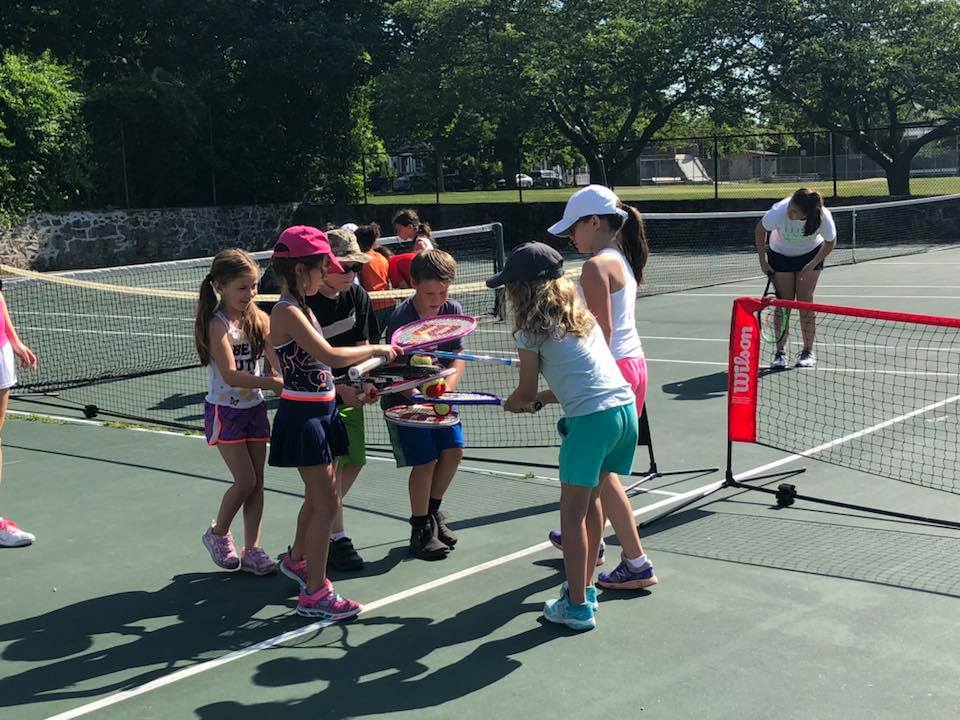 BASEBALL CAMP
Newport Gulls Youth Baseball Summer Camp
Three Locations: Portsmouth, Middletown, and Newport, RI
For ages 6-12
Camp Dates: June 20 – July 21, 2022
The famed Newport Gulls host five 4-days sessions at three different ball fields across Aquidneck Island. In addition to 12 hours of instruction, campers receive a ticket to a Newport Gulls game and a Gulls t-shirt!
VOLLEYBALL CAMP
Surge Volleyball Club RI Summer Clinics
Portsmouth, RI
For grades 5th -12th
Camp Dates: June 20 – 23, 2022 & August 1 – 27, 2022
Both boys and girls, all experience levels, are welcome at these 4-week clinics designed to teach kids the basics of volleyball and reinforce the values of positivity, teamwork, helping others and hard work. Clinics take place in the evenings at 5pm on the grass courts at Glen Park in Portsmouth.
GOLF CAMP
Junior Golf Camp at Green Valley Country Club
Portsmouth, RI
For ages 6 to 10
Camp Dates: June 27 – June 30 & July 18 – July 21, 2022
This four-day morning program instructs kids on the basics of golf: grip, stance, swing, putting, and chipping. USGA certified golf professionals and accredited instructors teach students USGA rules and etiquette to help them understand the game. In addition to group instruction, each camper gets individual instruction each day. They are given ample time to practice the lessons taught at the driving range, putting green, and on the golf course.
TRIATHLON
Middletown, RI
For ages 6 to 12
Camp Dates: Check Race4Chase website
A safe, healthy, non-competitive environment to discover the sport of triathlon. Designed as a 6-week goal oriented summer program, participants are provided with expert instruction in swimming, cycling, running, strength training and flexibility and are taught the fundamentals of good nutrition.
LACROSSE CAMPS
GameBreaker Girls Lacrosse Camp at Salve Regina University
Newport, RI
For ages 8-16
Camp Dates: July 11 – July 14, 2022
All ability levels are welcome at this girls' lacrosse camp hosted at Salve Regina University. During the week-long program, participants will gain new skills, confidence, and make new friends. Campers stay in the school's dorms and eat their meals in the campus dining hall. Both overnight and extended day camper options are available.
Portsmouth, RI
For grades K-12
Camp Dates: July 25 – 29, 2022
Experienced lacrosse coaches from across the US host this 5-day program. The mix of skills, drills, strength, and endurance training is sure to enhance the game of any participant. Campers gain insight into the history of the oldest team sport in America from visiting coaches from the Iroquois National Lacrosse Program. Lunch options are available, and each camper gets a pair of the coveted Beach Dogs shorts and jersey along with a cool give-away as a bonus.
FIELD HOCKEY CAMP
East Bay Field Hockey Club Summer Camp
Tiverton, RI
For grades K -8
Camp Dates: June 27 – July 1, 2022
Both new and experienced field hockey players are welcome at this 1-week camp held at Pocasset School. The Youth Camp, for kids entering kindergarten through 6th grade, will included both hockey and other fun activities. The Elite Camp, for athletes entering 7th and 8th grades, will have a stronger hockey focus.
Revolution Field Hockey Camp at Salve Regina University
Newport, RI
For ages 10 -18
Camp Dates: July 18 – July 20, 2022
This 3-day/2-night camp is led by Salve Regina University's Head Coach, her staff, and current players. With an emphasis on play, this competitive and fun program is intended to raise the performance level of players of all experience levels. As a bonus, every camper receives a reversible jersey, cinch bag, and a chance to win prizes.
SOCCER CAMPS
Portsmouth Pirates Summer Soccer
Portsmouth, RI
For ages 6-14 (U4 – U11)
Camp Dates: Contact sumrecpres@pysa.com
This 6-week, all-inclusive program is designed for kids to simply play and enjoy soccer. Players from all towns are welcome. Teams practice and play twice per week for approximately 1 hour, Monday through Thursday, at the Gardner Seveney Sports Complex.
Jamestown, RI
For ages 3-16
Camp Dates: Late July & Early August
More details will be available in April. For information, contact Jay Sisson at james_sisson@brown.edu.
Portsmouth, RI
For grades 1 – 12
Camp Dates: June 20 – August 25, 2022
Beginner to advanced-elite players benefit from the coaching method of experienced soccer coach John Tomlinson. John offers a Youth Soccer Camp, a Striker Camp, and Preseason camps for middle and high school students.
Middletown Youth Soccer International Soccer Camp
Middletown, RI
For ages 4-14 (U6 – U14)
Camp Dates: July 11 – 15, 2022
Both half day and full day sessions are available to help players develop at their own pace, learn brand new skills and become all-round better players.
Newport Recreation Summer Soccer Camp
Newport, RI
For ages 7 – 14
Camp Dates: July 18- 22, 2022
With a focus on skill and personal development, this 5-day soccer camp is both fun and effective in inspiring a love for soccer. As a bonus, all campers will receive a t-shirt and a soccer ball!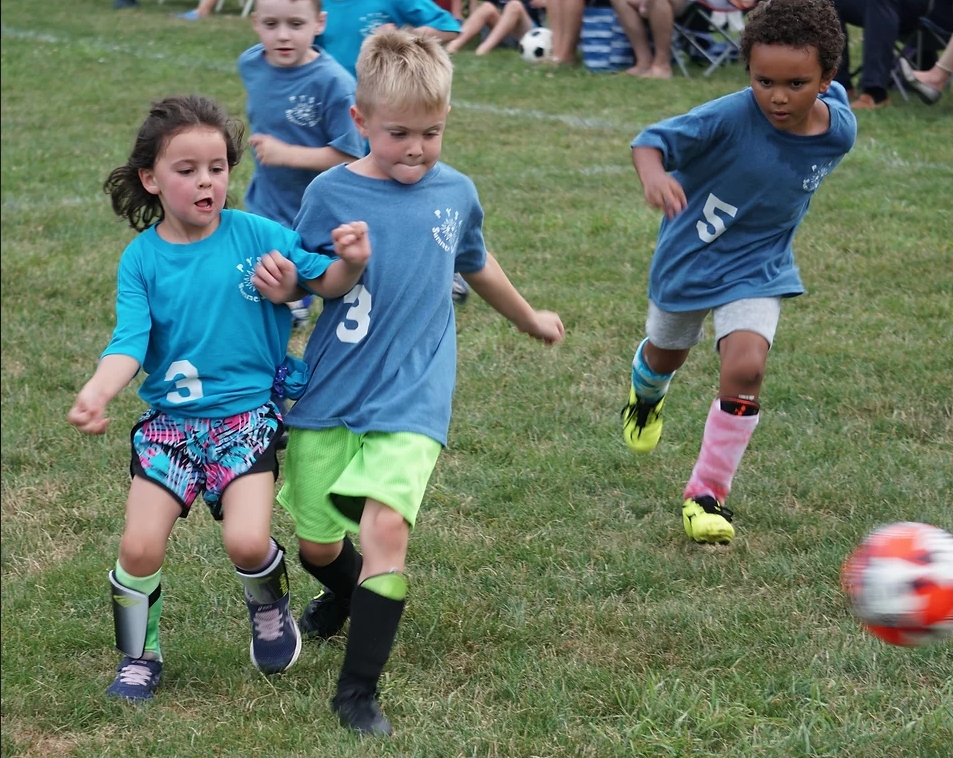 Equestrian Camps
Sandy Point Stables Summer Riding Camp
Portsmouth, RI
For ages 7 – 15
Camp Dates: June 27 – August 19, 2022
Campers are introduced to horsemanship and horse care during these 2-week, half-day sessions. They're given the responsibility of caring for the camp horses and ponies throughout the season. In addition to the Camper's Shows, participants will have the opportunity to see a horse being shod, show horses, riders preparing for shows and many other aspects of the sport.
Newport, RI
For ages 6+
Camp Dates: June 27 – August 26, 2022
Campers will enjoy learning about horse care and riding once or twice a day. Designed for all skill levels, this program aims to develop safe, confident, and responsible horse riders.
Little Compton, RI
For ages (7) 8 – 16
Camp Dates: June 20 – August 25th, 2022
In addition to riding instruction and trail rides, this program will introduce campers to horse feeding, barn maintenance, grooming, tacking up, decorating horses, and equine health. Campers will also have the chance to cool off in the swimming pool!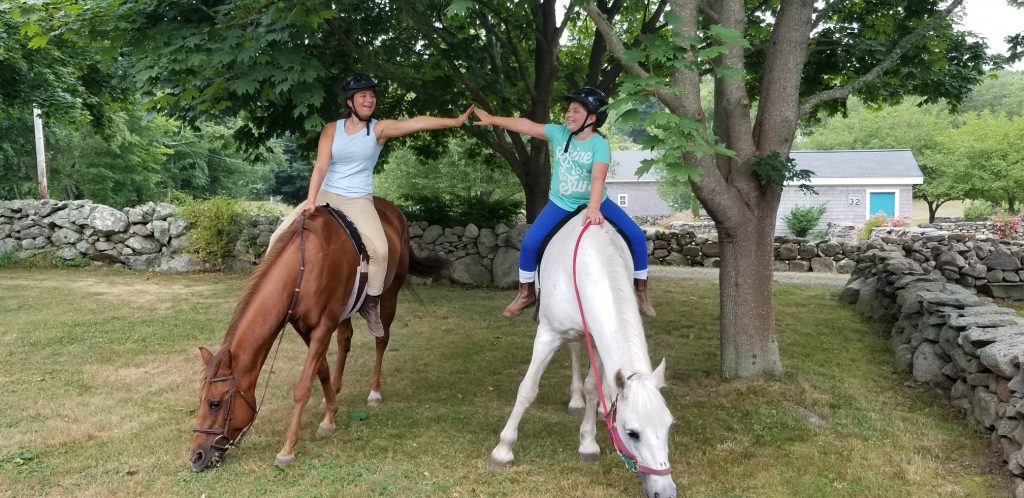 Art
Jamestown Art Center Arts Camp
Jamestown, RI
For ages 3 -15
Camp Dates: July 5 – August 12, 2022
A range of art techniques are taught at the Jamestown Arts Center. This summer, class sizes will be smaller and more time will be spent outdoors to optimize safety. Programs include pottery, digital photography, digital arts, comics, Gif-O-Graf animation, and more. JAC members receive a 10% discount on classes.
Middletown, RI
For ages 3 – 10 years
Camp Dates: June 22 – August 19, 2022
Kids can get creative and messy (if they choose!) in these eleven 4-day art sessions. Weekly themes range from a Messy Maker Camp where kids make their own play dough and paint with fingers to a hands-on week of rediscovering architecture as art.
Newport, RI
For ages 6-16
Camp Dates: July 5 – August 12, 2022
These 4- to 5-day sessions allow kids to explore a variety of skills and art forms. Classes include clay, animation, fashion design, puppetry, sculpture, cartooning, fiber arts and more.
Portsmouth, RI
For ages 7+
Camp Dates: June 20 – August 19, 2022
Kids learn to create their own clothes, quilts, dolls, fabrics, and more in these small-group, 5-day sessions. The experience level of individual campers is taken into consideration and all projects are designed to be age-appropriate. There are both full-day (9 to 3) and half-day camps (though before and after care are not available). Since camp groups are limited to 5 students, each child will receive the attention and guidance they may need.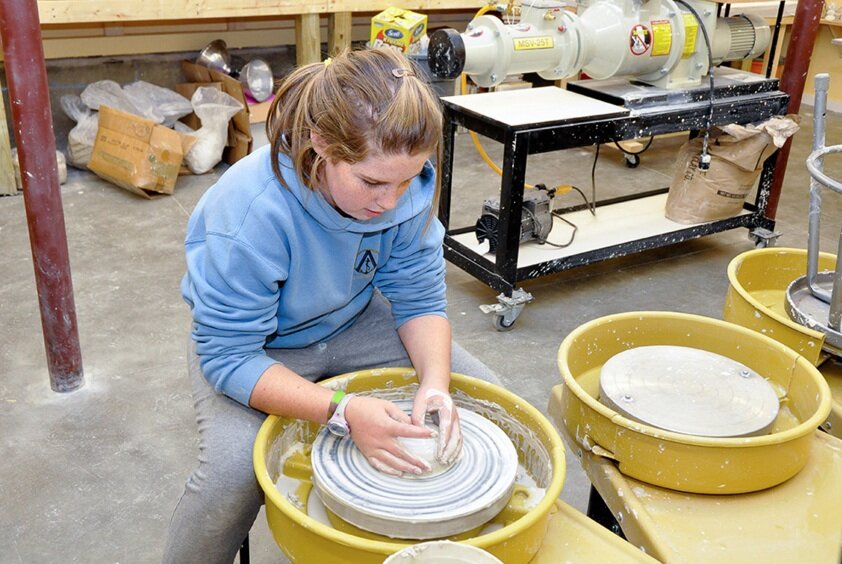 Theater
Theater Camp at St. Michael's Country Day School
Newport, RI
For ages 9 – 16
Camp Dates: Check St. Michael's website
This program typically fills quickly well before the summer begins, so it's wise to act early if your child wants to get involved. Two camp sessions are available over the course of five weeks. All sessions are led and directed by theater professionals who have experience working with kids. 2022 sessions include an original musical production and a Shakespeare Camp that will perform The Tempest. The camp's tech program is available to those young thespians who would rather be behind the scenes, so that campers can get involved in all aspects of making theater.
Newport, RI
For ages 8 – 18
Camp Dates: June 27 – August 7
There is no audition required to enroll and every camper gets a part in these summer productions. Newport Children's Theatre offers three different camps to help hone performance, improvisation, singing and dancing skills. Campers work with local professional actors during the week-long Performance Potpourri Camp. During the 2-week Performance Camp, kids will put on a full production of Charlotte's Web and perform outdoors. The 2-week Musical Theatre Camp, taught by professionals directly from Broadway will put on a production of Annie.
Newport Recreation Theater Camp
Newport, RI
For kids entering grades 3 – 8
Camp Dates: Check Newport Rec website
Kids gain a fundamental appreciation for the performing arts in this 5-day half-day camp. Theater games and activities are designed to develop leadership skills and confidence in public speaking.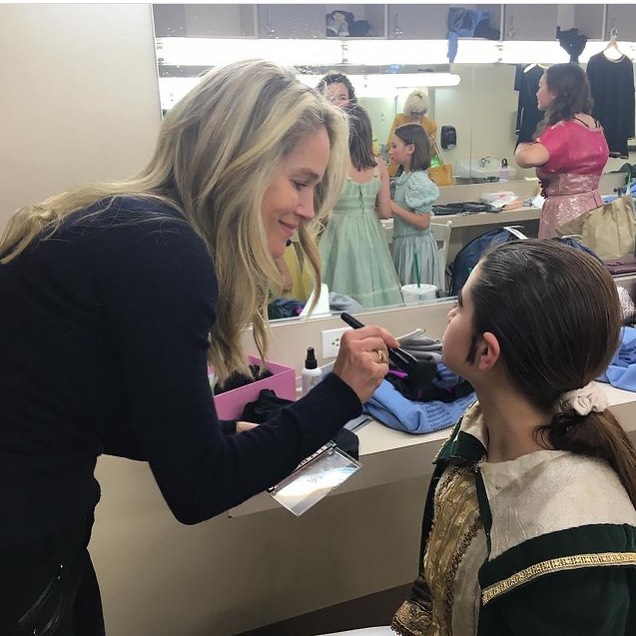 Dance
Newport, RI
For ages 3 – 18
Camp Dates: June 20 – August 19, 2022
The summer offerings from this esteemed dance school include one-week dance camps for five different age groups.
Newport, RI
For kids entering grades 1 – 8
Camp Dates: Check Newport Rec website
Boys and girls will learn various dances and techniques during this 5-day morning camp held in King Park in Newport. Campers will perform a show for parents, families, and friends at the end of the session.
Revka Dance Summer Camp Workshop
Newport, RI
For ages 3 – 7
Camp Dates: July 11 – July 15, 2022
This class meets for two hours per day for five days. Using the elements of dance, literature, visual art, music and movement studies, students will create an original performance piece that will be presented in an informal studio performance at the conclusion of the camp.
Middletown, RI
For ages 2.5 – 10+
Camp Dates: July 11 – August 19, 2022
Summer Dance Intensive includes daily classes in ballet, tap, jazz, lyric, contemporary, improv, acrobatics, tumbling, hip hop and more. During the special Princess Dance Camp for ages 2.5 to 6, kids enjoy dressing up, learning ballet to princess music, eating royal treats, creating crafts and attending a magical tea party.
Tiverton, RI
For ages 3 – 6
Camp Dates: July 11 – August 11
Rosemary's School of Dance has multiple locations around Rhode Island. The school located in Tiverton hosts two Moana-themed camps for kids ages 3 to 4 and 5 to 6. Other programs for older children take place in the Bristol and Warren studios during the summer.
Cooking
Newport, RI
For ages 8 -16
Camp Dates: June 27 – August 31
Newport Cooks has been teaching kids to slice, dice, stir, and knead for nearly ten years. Kids love the friendly learning environment and many return for more sessions. Owner Mary Weaver offers week-long, half-day cooking and baking camps for children throughout the summer. (Plus, for the first time this year she'll be offering a week-long cooking camp for adults, too!)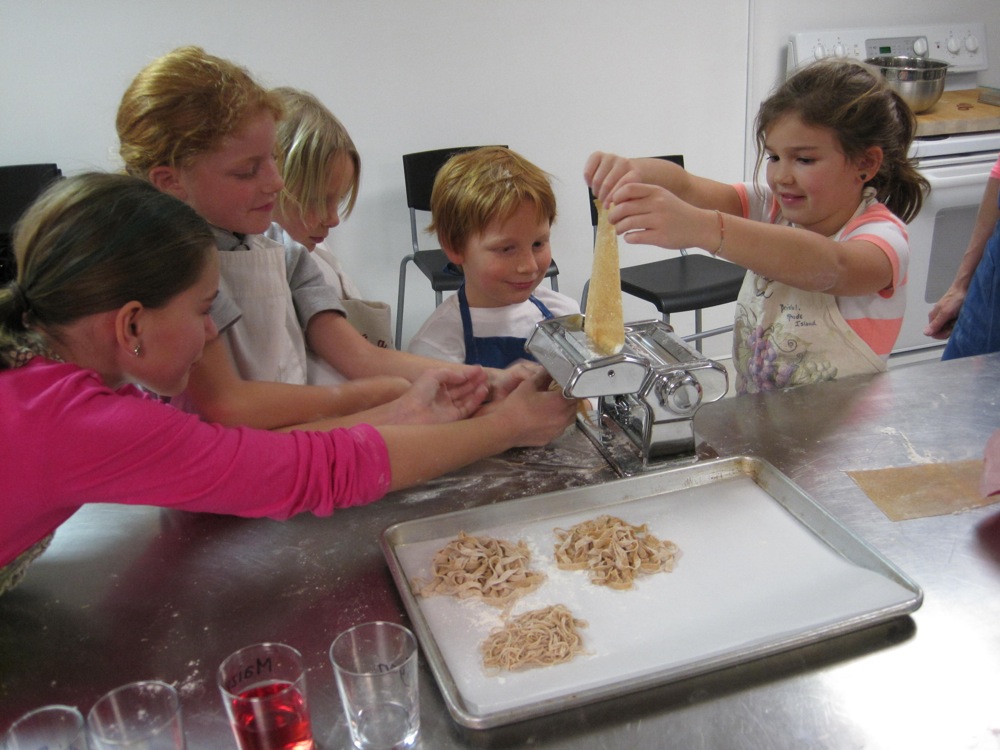 ABOUT HOGAN ASSOCIATES
Hogan Associates is an independent Rhode Island brokerage founded by Leslie Hogan and Matt Hadfield, two of Rhode Island's most experienced agents, each with a strong track record of success in the Greater Newport real estate market. Hogan Associates' 36 sales agents work on behalf of buyers and sellers of fine properties in the coastal communities of southern RI. The firm has offices in Newport and Middletown and is a member of Who's Who in Luxury Real Estate, an elite broker network with more than 130,000 sales professionals located in approximately 880 offices in 70 countries and territories. In 2020 & 2021 Hogan Associates received Newport Life Magazine's Best of Newport County award. For more information, visit HoganRI.com.