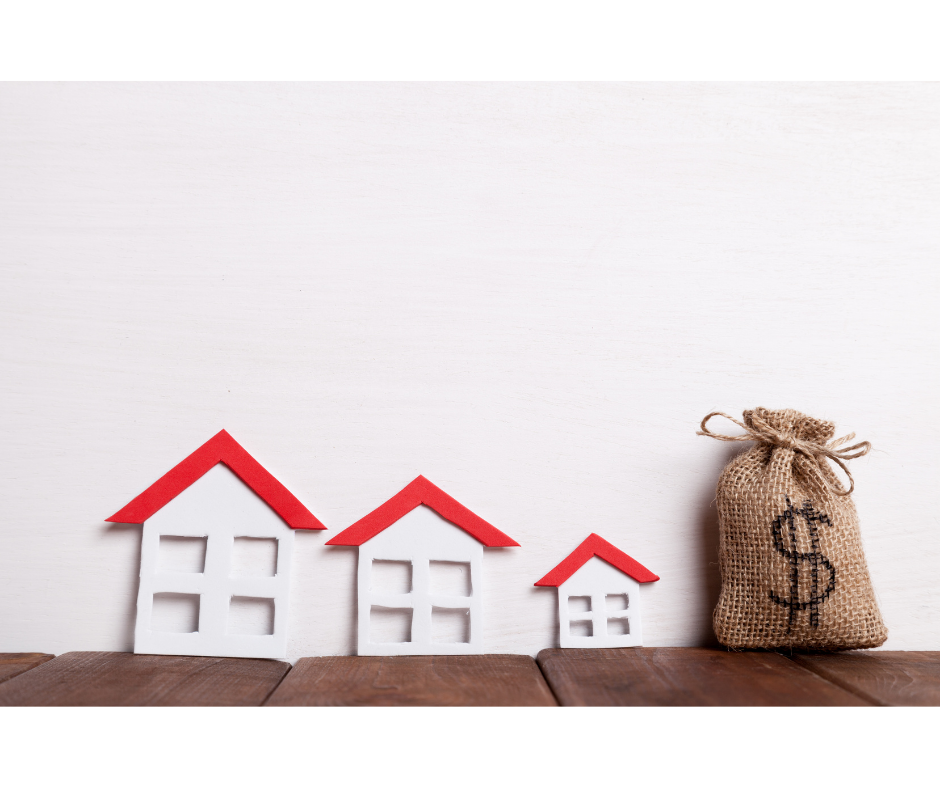 Recently, the U.S. broke a financial record that wasn't much to celebrate: inflation hit a 40-year high. For those looking to buy real estate, all eyes turned to mortgage interest rates. Today, bankers, brokers, and buyers all seem to agree: now is the time to lock in your mortgage rate. Here's why.
In Like a Lion
Only a few short months ago, people were marveling at how low mortgage rates had dropped. Buyers were competing for the limited inventory of properties available, and many paid inflated prices for average homes. At the same time, homeowners were clamoring to refinance their existing mortgages, knocking dollars off their monthly payments. However, in spring of 2022, everything changed.
As of the writing of this blog post (mid-April), the mortgage interest rate is already two percentage points higher than just a few months ago. Christmas 2021 seems to be the marker for when rates started to skyrocket. As a matter of fact, this change is the quickest rise in rates since 1994.
Crash Course
Several market factors affect mortgage rates, including the Federal Reserve, the bond market, the state of the economy, and inflation. Nate Colwell, a Senior Loan Officer for Movement Mortgage, explains why mortgage rates were able to dip so low.
"At the beginning of the pandemic, the Federal Reserve drove interest rates down by purchasing mortgage-backed securities (MBS), which drove the yield, or interest rate, lower," says Colwell. "The Feds plan to buy billions of dollars in MBS was intended to manipulate the market and push rates lower in order to stimulate economic activity." In economic terms, this is referred to as "quantitative easing."
As the Feds quickly purchased those MBS bonds, their prices went up and mortgage rates consequently went down. However, due to current inflation and the struggling economy, the Feds have had to tighten up on those purchases. This tactic is called "quantitative tightening," and it has caused mortgage interest rates to rise again.
Don't Delay
So, what should homebuyers do? Most lenders suggest they lock in a mortgage rate now. "Even though anything is possible, and rates could plummet again in the future, nobody really knows what's going to happen," says Colwell. "So, I recommend locking as soon as possible."
Andrew Parsons, a Loan Originator at Envision Bank, echoes that suggestion. "The problem with these rising rates is that people think, 'Maybe they'll bounce. Maybe if I hold off until next week, they'll be better,'" says Parsons. "But that's just not the momentum we're seeing."
Lock and Shop
In today's economy, some loan products may be better options for mortgage seekers than others. "Lock and shop" loans are ideal for buyers who know they want to buy soon but don't have a specific property in mind.
With this type of loan, banks can guarantee a rate for a longer period than for a traditional mortgage — often 75-90 days compared to 30-45 days. And the cost of a rate lock can sometimes be baked into the mortgage. Note: longer lock rate locks are more expensive than shorter locks.
Another bonus: if your locked rate drops again before closing (although right now, that doesn't seem likely), you may be able to renegotiate your loan rate with the bank. Just ask your lender.
Customer Service Matters
As in other industries, who you choose to borrow from can affect your loan experience. Look for a loan officer who is patient and willing to answer your questions about this often-complicated process.
Even if a homebuyer is just toying with the idea, Parsons advises that they start talking with potential lenders right away. He encourages buyers to "get a feel for who's going to offer a service level that they're comfortable with." To find a good lender, Parsons suggests asking your realtor and soliciting referrals from friends and family.
A good lender can help you get the best loan deal possible. Still, Parsons and Colwell both advise that buyers never base their buying decision on interest rates. Instead, they stress the importance of getting real with your budget.
"No one's gonna give you a bill for 'four and a half percent,'" explains Colwell. "We're gonna give you a bill for your monthly mortgage payment. That's the number that matters."
Take Action
Bottom line: lock in a mortgage rate as soon as possible. After you've identified the lender you want to work with, submit your paperwork for pre-approval.
Parsons advises, "Get everything over to your lender because the more they can review, the better they can assess your eligibility."
With mortgage rates, as with most things in life, timing appears to be everything.
Give us a call if you want to discuss the housing market or explore your options. You can reach us at (401) 680-6588 or send an email to info@hoganassociatesre.com.
ABOUT HOGAN ASSOCIATES
Hogan Associates is an independent Rhode Island brokerage founded by Leslie Hogan and Matt Hadfield, two of Rhode Island's most experienced agents, each with a strong track record of success in the Greater Newport real estate market. Hogan Associates' 36 sales agents work on behalf of buyers and sellers of fine properties in the coastal communities of southern RI. The firm has offices in Newport and Middletown and is a member of Who's Who in Luxury Real Estate, an elite broker network with more than 130,000 sales professionals located in approximately 880 offices in 70 countries and territories. In 2020 & 2021 Hogan Associates received Newport Life Magazine's Best of Newport County award. For more information, visit HoganRI.com.