April brings blooming daffodils and food festivals to Newport, RI. Our City-by-the-Sea hosts enough unique events to fill your calendar with wine tasting, fine dining, waterfront oyster sampling and family-friendly shows and tours. With input from our agents, we compiled a list of the best events taking place this spring in and around Newport, RI.
April Events
Newport Restaurant Week
More than fifty local favorite hot spots are participating in Newport Restaurant Week this year. Each restaurant offers a special Restaurant Week menu that includes lunch and dinner deals,  prix-fixe, and special desserts and drinks. Fine dining deals like this are hard to come by outside of Restaurant Week. It's a great opportunity to try a new restaurant and treat yourself to a memorable meal. 
Where: Various locations across Aquidneck Island
When: April 14 – 23, 2023
Full details: Newport Restaurant Week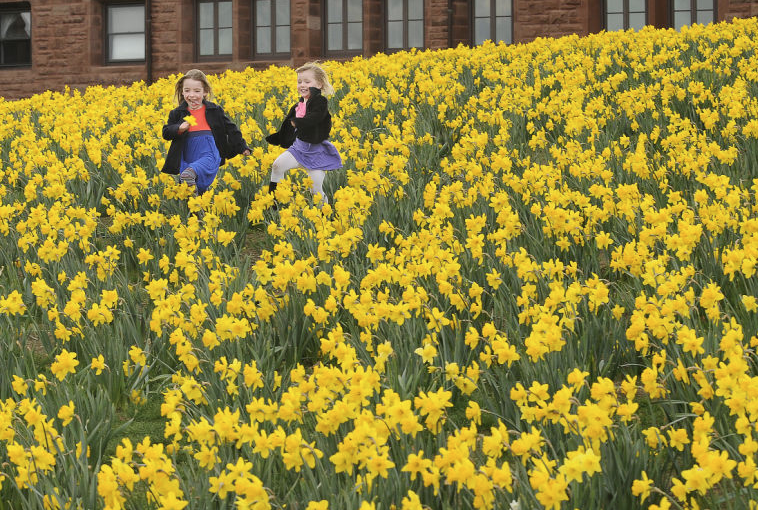 Newport Daffodil Days
This year, daffodil-seekers will find more than 1.2 million (yes, you read that right!) here in Newport County. From bike rides to shopping excursions with spring-themed window displays and beyond, daffodil-themed events are in full bloom all month long.
Where: Various locations across Aquidneck Island
When: April 8th – 23rd, 2023
Full details: Newport Daffodil Days

Norman Bird Sanctuary Springtime Scavenger Hunt
Spring is a season of new beginnings, and that's what this event is all about! This family-friendly nature hunt invites one and all to find signs of spring among plants, wildlife, and more. It includes an outdoor springtime reading from 11 – 11:30 a.m.
Where: Norman Bird Sanctuary
When:  Saturday April 8, 2023
Full details: Norman Bird Sanctuary Springtime Scavenger Hunt
May Events
Newport Food Truck and Craft Beer Festival
An official Food Trucks of America event, this one delivers national and regional brews and nearly 30 food truck faves to Fort Adams State Park for a two-day event. Purchase your tickets ahead, and know that food and drink are sold separately. Rain or shine, expect sweeping views of the Newport Bridge and Narragansett Bay at one of the best vantage points around. BYOLC (Bring Your Own Lawn Chair!).
Where: Fort Adams State Park
When: April 29, 2023 2-5:30pm
Full details: Newport Food Truck and Craft Beer Festival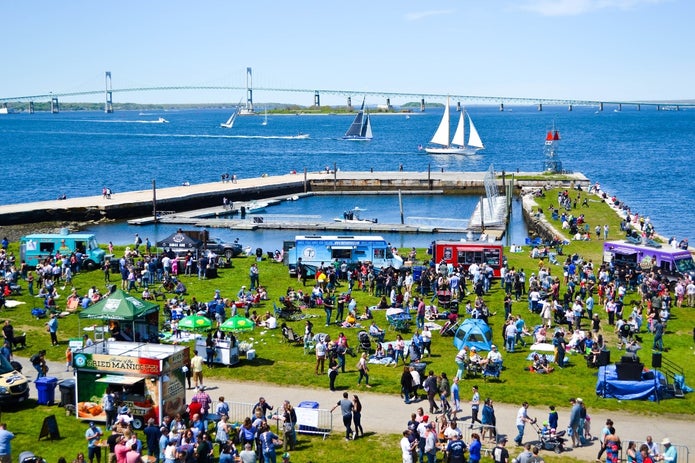 Newport Oyster & Chowder Festival
No tickets are needed for this free-admission food-fest, which is a favorite among locals and visitors alike. Sip champagne and savor the freshest catches around while taking in some of the best waterfront views that Aquidneck Island has to offer. Live music and local shopping are added bonuses to what promises to be a great day out.
Where: Bowen's Wharf
When: May 20-21, 2023
Full details: Newport Oyster & Chowder Festival
The Ocean Race
For the third time, The Ocean Race will make its only North American stop in Newport! The Ocean Race is a 38,000 nautical-mile race around the world. It began in Alicante, Spain, in January and ends in Genoa, Italy, this June. Join the sailors and their crew for nine days of family-friendly fun and activities as they celebrate their accomplishments so far and prepare for the fifth leg of their journey, which will take them to Aarhus, Denmark. Show your support and cheer this amazing group on to their next destination!
Where: Fort Adams State Park
When: May 13 – 21, 9 a.m. – 4 p.m. 
Full details: https://theoceanracenewport.com
June Events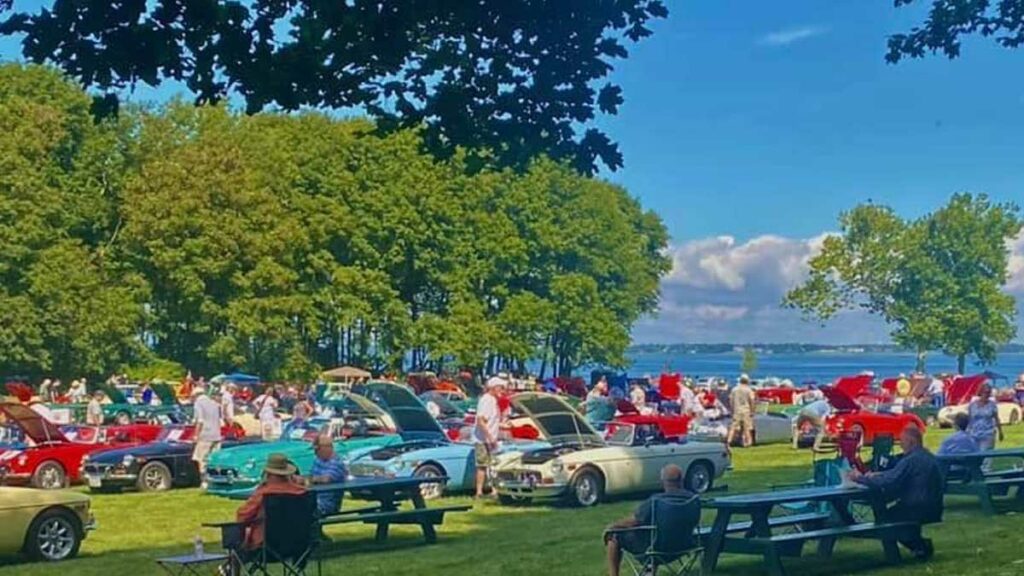 British Motorcar Festival
Join the British Motorcars of New England for their annual British Motorcar Festival that takes place in different places throughout Bristol, RI. Festivities include a scenic tour around Southern New England, a block party that's open to the public at Independence Park, and a public car show. This year, the event will raise money to support the Alzheimer's Association Rhode Island Chapter. Come down and support a wonderful cause while seeing some of Britain's most beautiful and iconic motorcars! 
Where: Various spots in Bristol, RI
When: June 9 – 10 
Full details: https://britishmotorcarsinbristol.com
Newport International Polo Series
See the USA play Ukraine at the first match of the 2023 Newport International Polo Series season. This is Ukraine's debut at the Newport International Polo Series. Arrive early and catch the best-in-show contest spotlighting the most spirited fans, enter to win a door prize, enjoy refreshments, and, best of all, stay for family-friendly fun. Oh, and don't miss the halftime divot stomp – a time-honored tradition! 
Where: Newport International Polo Grounds & Pavilion at Glen Farm
When: Saturday, June 3, 5 p.m. (Gates open at 1 p.m.)
Full details: https://www.nptpolo.com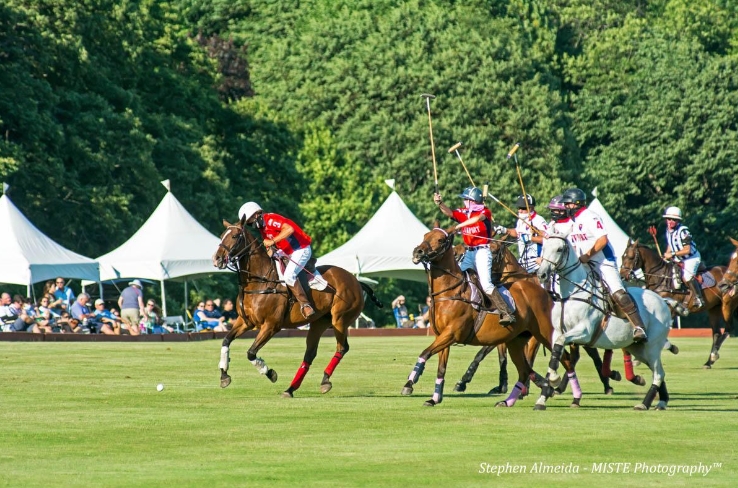 Remember to check event websites for updates and to confirm if pre-registration or advanced tickets are required. Hope to see you around town this spring!
ABOUT HOGAN ASSOCIATES
Hogan Associates is an independent Rhode Island brokerage founded by Leslie Hogan and Matt Hadfield, two of Rhode Island's most experienced agents, each with a strong track record of success in the Greater Newport real estate market. Hogan Associates' 36 sales agents work on behalf of buyers and sellers of fine properties in the coastal communities of southern RI. The firm has offices in Newport and Middletown and is a member of Who's Who in Luxury Real Estate, an elite broker network with more than 130,000 sales professionals located in approximately 880 offices in 70 countries and territories. In 2020 & 2021 Hogan Associates received Newport Life Magazine's Best of Newport County award. For more information, visit HoganRI.com.