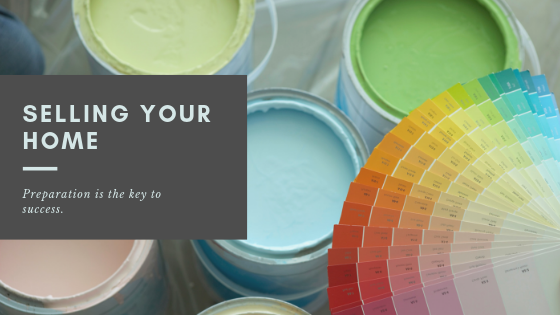 Newport, RI: Preparing your home to sell is key to a smooth, successful transaction. Early preparation can avoid many issues, which, if overlooked, can initially turn away a potential buyer, or later can ward off a buyer, prompt them to renegotiate a deal, prolong a closing, or even worse, end the sale. In terms of money, think of it this way: Fewer problems foreseen by buyers, ultimately attracts more buyers, and more potential buyers generally means a higher sale price for your home.
With more than 30 years in real estate, my goal is to avoid potential problems, get your home sold in the shortest amount of time, for the highest price, and with as little stress as possible. Here are some helpful tips I give my clients to accomplish these goals.
Home Selling Tip 1: CURB APPEAL: PAINT-MAINTAIN-DECLUTTER-DEPERSONALIZE
Landscaping goes a long way to attract a buyer to even look inside your home. Get a professional spring or fall cleaning, trim shrubs, cut the lawn weekly.
Painting is probably the least expensive update that can brighten those dark small rooms, and cover up odors. Keep the colors neutral to complement a buyer's potential furnishings and style. Painting may also prevent bank issues, by sanding/painting chipping paint.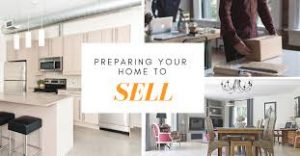 You should complete routine maintenance jobs like fixing that broken railing you've lived with for years, and replace that cracked window, which could potentially be an issue for certain types of loans like FHA, and VA. If your home shows pride of ownership, a potential buyer will see that, it will create value in their mind and likely increase their offer.
Also important is to declutter and depersonalize. When potential buyers look at a house, they want to see themselves in it, they don't want to see all your stuff. They shouldn't be distracted by tons of family pictures or navigating around toys. Less is definitely more here. If your home décor has seen better days, consider a few modern furnishings, along with rugs and window treatments to spruce it up and add warmth. In some cases, minor or full staging can create great value. It also helps potential buyers to visualize their couch in the living room or knowing that their king size bed will fit in the bedroom. Plus, a home that appears vacant can project as a distressed sale, and might receive lower offers. For more ideas on sprucing up your home for sale read Hogan Associates' Successful Selling Guide.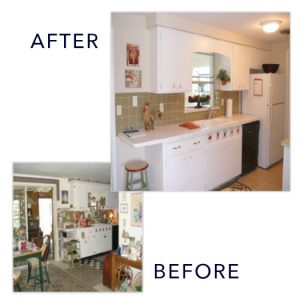 Home Selling Tip 2: PRE-INSPECTIONS
This is a general structural inspection, or perhaps a specific inspection like a septic or pest, that is paid for and performed by the seller's inspection company, ahead of listing the property for sale. It is used to deter any potential problems that a buyer's inspection may find, and can alleviate the buyer's apprehension or remorse. For example, if you have termites or your septic system is malfunctioning, this could scare off a buyer and be a financing issue. The seller could remedy this, and feel confident in their asking price, or could just disclose the problem and negotiate the repair. Either way, there are no surprises as both parties go into the situation knowing what's going on. Keep in mind a buyer should have his own inspection. I usually recommend pre-inspections on a case by case basis, since each seller's circumstance is different.
Home Selling Tip 3: PROPER SIGNATURES
When I meet with a seller, I always ask for a form of ownership. Is the home in an LLC, trust, partnership, or corporation? Was there a divorce, or was the home inherited? Ultimately, we need to know who can legally sign to officially list the property for sale. If any of these issues are mentioned, I always suggest the seller(s) talk to their attorney to verify who and how they sign, no matter how positive they are about the estate. Do all six siblings have to go to the closing or can just one? Is a title search needed? Most of the time something needs to be remedied, like a tax lien release if someone has died. This can take a few weeks and could hold up a closing if not handled early on.
Home Selling Tip 4: MARKET ANALYSIS
What is my home worth? This question is usually of prime importance when considering selling. And the best way to determine this is to ask your Realtor for a Comparative Market Analysis (CMA). In today's market, you should price a home at fair market value. This will almost always ensure more activity, leading to multiple offers, which often can be above asking price. Over pricing will only lead to less activity, hence less demand. Let buyers fight for your home – you shouldn't fight to keep buyers!
Home selling tip 5: NON-RESIDENT WITHHOLDING TAX
One common thing sellers overlook is forgetting to file an out-of-state residency affidavit. If you are an out-of-state resident at the time of closing, selling a property in RI, and want to avoid the state of RI from withholding 6% of your bottom line, rather than 6% of the net capital gain, you have to file a Non-Resident withholding return with the RI Division of Taxation prior to closing. This filing could take up to 20 days if mailed, which is why you should tell your accountant or attorney prior to listing. The seller will probably not be happy paying, but they will be happy they were educated on this before closing.
DON'T FORGET THESE ITEMS
Smoke Certificates: All smoke/carbon alarms need to be under 10 years old. Single family, multi-family, mixed and commercial properties have different standards for alarm placements. Don't be caught off guard if your 3+ unit needs a hard wire system. Certificates are good for 120 days, so no excuses.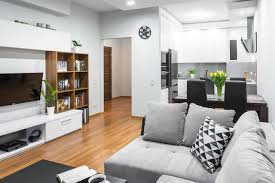 If you have any equipment like a furnace or hot water tank that is rented, you should pay it off. Most buyers would not want to assume the rental fees, and most companies may require payment prior to closing.
If you've had any major work to the property in the last 200 days and haven't yet paid the contractors, they may put a construction lien on the property. This could be an issue and delay the closing. Make sure they get paid and keep the receipts!
BOTTOM LINE
Buyer's want a clean deal as much as you do. Some tend to shy away from homes with potential problems. They have many obstacles on their plate as well. Make them feel comfortable and confident that your end is being handled accordingly by a professional, and they will have fewer reasons to walk away or renegotiate.