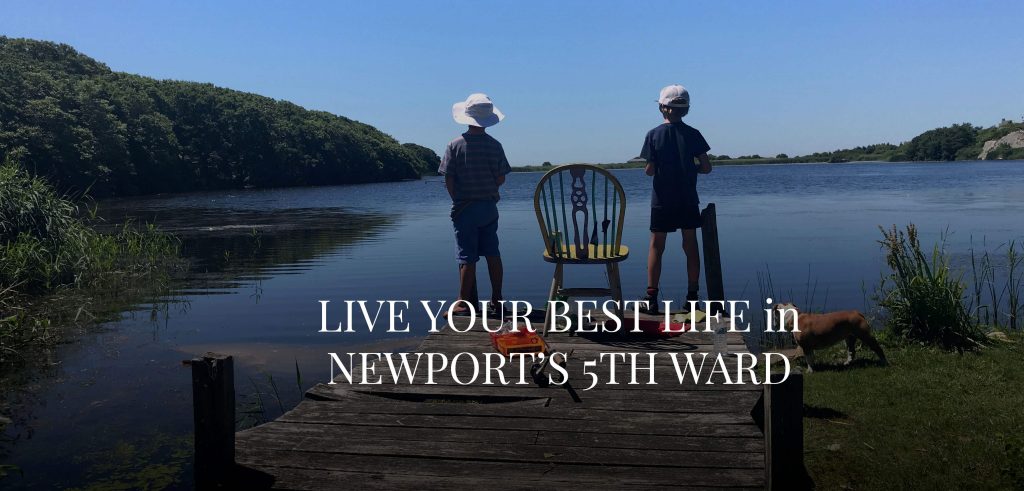 NEWPORT'S 5TH WARD checked all our boxes
When we moved to Newport in 2006, my husband was deployed with the U.S. Army and I was expecting our first child. I had studied at Salve Regina University, plus I had lived in Boston's Southie neighborhood, so the city and The Fifth Ward's Irish history were comforting as I settled into a tiny cottage on Morgan Street. We were drawn to this community for its proximity to the waterfront and its quaint mix of shops and restaurants, with a nice distance from the heat of Thames Street.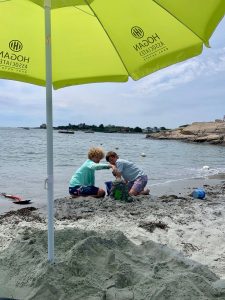 We didn't know a soul when we moved here. Yet almost overnight, handmade casseroles and offers of babysitting arrived on our doorstep. New neighbors that I hadn't even met yet showed up in force for us, at a time when we most needed it. I have never forgotten that kindness and generosity. It's one of the reasons we stayed here, raised our kids here and became a piece of fabric in its quilt.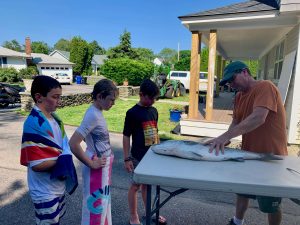 THE FIFTH WARD MELTING POT
That community of friends who are family is what The Fifth Ward is all about. While Newport is a tourist town, long-time local families still define this city, and can tell its stories like no one else can. Much like in the late 1800s when hundreds of Irish immigrants settled here to build Fort Adams, The Fifth Ward has attracted a diverse mix of people who are investing in its infrastructure and architecture.
It remains a melting pot, housing locals as well as seasonal renters and transient families who left their corporate careers to build a better life near the sea. Fresh faces are moving in to rehabilitate formerly worn properties to make this their new home.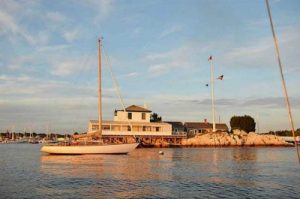 As a real estate agent, I see this is happening across our fair city. And while there is a flood of sales traffic into Newport, there is also an exodus. Growing families feel restricted by the city's and The Fifth Ward's smaller lot sizes, and are expanding to larger properties in Middletown, Portsmouth and Jamestown. This constant and inevitable ebb and flow is illustrating my favorite neighborhood with a fresh color palette.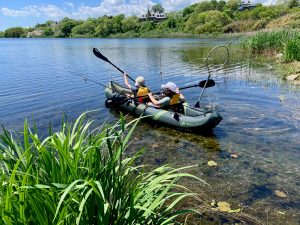 Since I live here, I'm discerning about who I sell properties to in The Fifth Ward. I want new neighbors to preserve its character, and I want to be able to bring them a casserole when they move in. Even the second homeowners understand that it's all about neighbors who become family. That's what you get when you move here.
I hope you like my cooking!
Click here for a list of current Fifth Ward Newport Listings for sale here.
Don't miss this awesome video of Skating on Lily Pond by Onne van der Wal.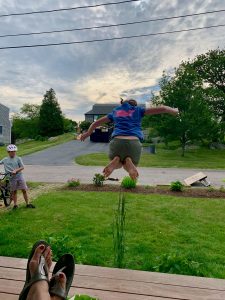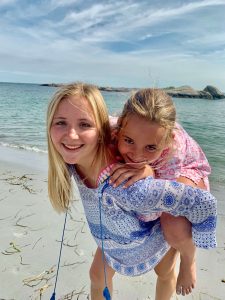 See more of real estate agent Caroline Richards and her listings here, and her previously published blog about the Newport home where "The Night before Christmas" was written.