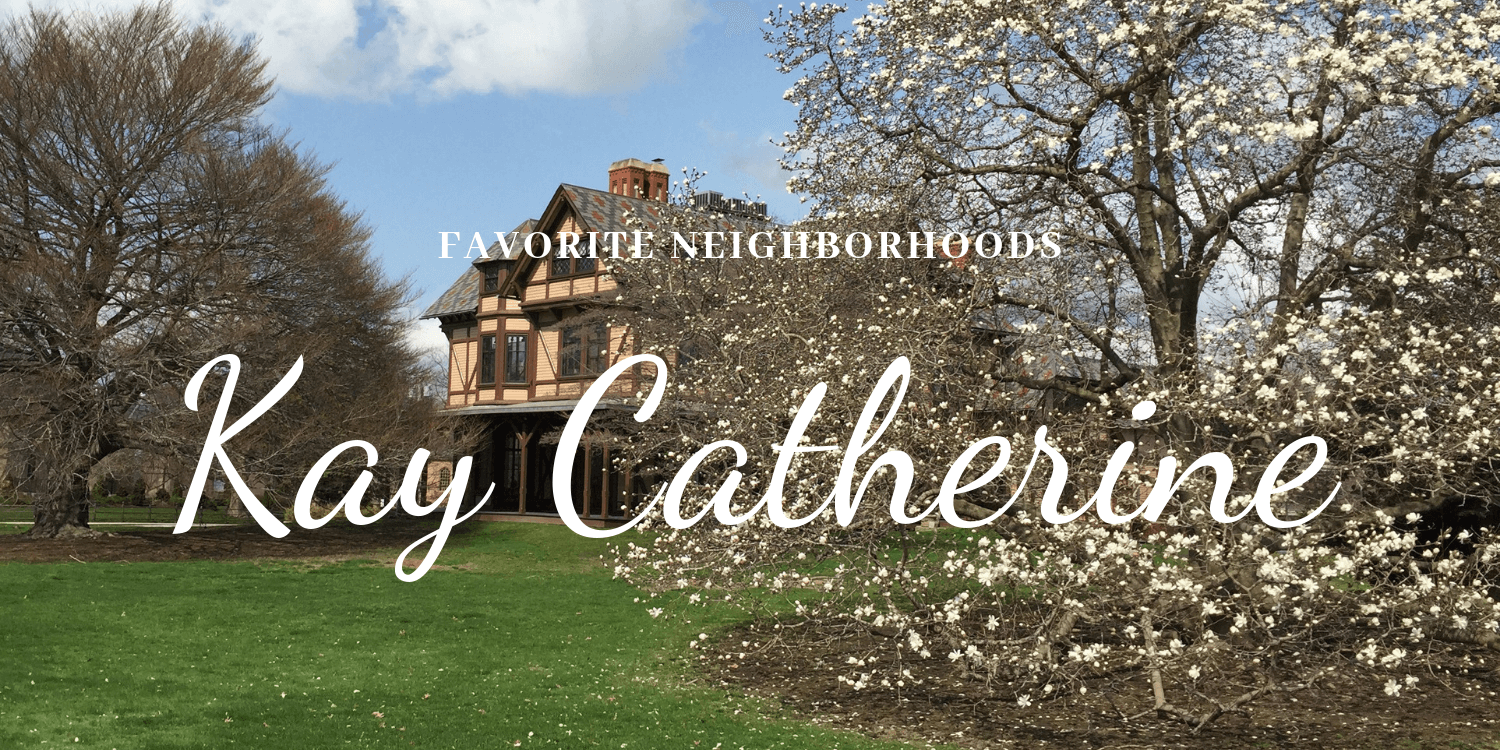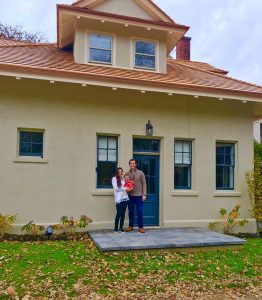 NEWPORT'S KAY CATHERINE NEIGHBORHOOD
The moment you leave the hustle and bustle of downtown Newport, R.I., and drive down Kay or Catherine Streets, it's clear. You've landed in Oz. The large estates nestled in their verdant landscape have whisked you away to a land of fresh apple pie and ice cream, languid afternoons on the porch, sipping cocktails while the children play in the yard.
While this might be a different definition of Dorothy's dreamland, it's the premier version of ours. And it's the very reason my wife and I moved here in the first place. We've lived in this neighborhood for several years and have fallen more in love with it with each setting sunset. When I take my 17-month-old daughter outside to play in our yard, I know she's safe. When we walk to the nearby park, I know she's happy. She has space to learn to walk and run, space for toys, space to grow. This neighborhood is just what we need.
But there are also things we don't have. Cars don't speed by us. There's little traffic, and late-noise is non-existent. Our neighbors aren't crowding us. There's peace.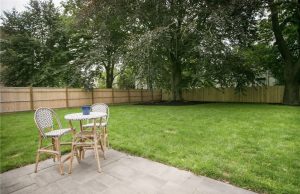 ENJOY A LITTLE MORE PRIVACY AND SPACE
Industrial Revolution magnates considered this area equally promising when they expanded here in the 1700s.This wooded district away from the growing city's bustling waterfront offered convenience, privacy and space. Luckily it still does, and is attracting local and out-of-state buyers in droves. I have sold numerous houses in this neighborhood in the last three years, close to 80 percent of which were out-of-town buyers, and there are more on the horizon.
AND THOSE TREES…
Thanks also to historic planting efforts, Aquidneck Island now boasts more accredited arboreta than anywhere in the world. This neighborhood lays claim to some of the best evidence of that horticultural heritage, so we benefit from this canopy every day. As we relax in our backyard, we enjoy its shade in the hot summer months, watching and listening to the natural environment surrounding us.
Of course, with the larger lot and home sizes, plus parking at a premium, real estate prices are higher here than elsewhere in the city. The Kay/Catherine district is at the top of the city's recent sales prices and is in demand. But while it will cost you more to buy a house here, you'll get more for your dollar.
Everywhere you go in Newport, large estates abound. The only difference is that there are more owner occupied units in the Kay and Catherine Streets neighborhood. It's a lot more residential vs. downtown, and contains far fewer seasonal tenants than the Thames Street or off Bellevue and Annandale Avenue areas. Of course the larger lot sizes and ample parking mean it's appealing for young families like mine that want a little more space with the convenience of downtown at your fingertips.
Its charming architecture and detail also add allure, and help us appreciate and live everyday in the reason Newport originally became famous. Historic details add value – I'm only 25, and I prefer a house that is historic because that character helps it stand out. And other buyers do too.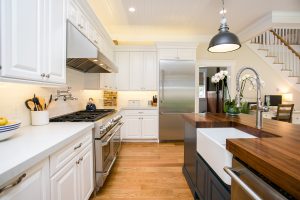 So if you're looking for that, this is one of the best neighborhoods. And if you see a house you like here, jump on it. There is such high demand, and the supply is always down, so if you are tempted by a property, don't wonder if you can get a better one in better condition elsewhere in the city or on Aquidneck Island. It might be a better deal, but the location can't be beat. And pretty soon, you'll be enjoying this historic district, relaxing in your own backyard and reaping the benefits of Newport living.
Click here for more about Chris Davis and his Kay/Catherine Street neighborhood listings, or click here to search all current listings in the Kay Catherine area.