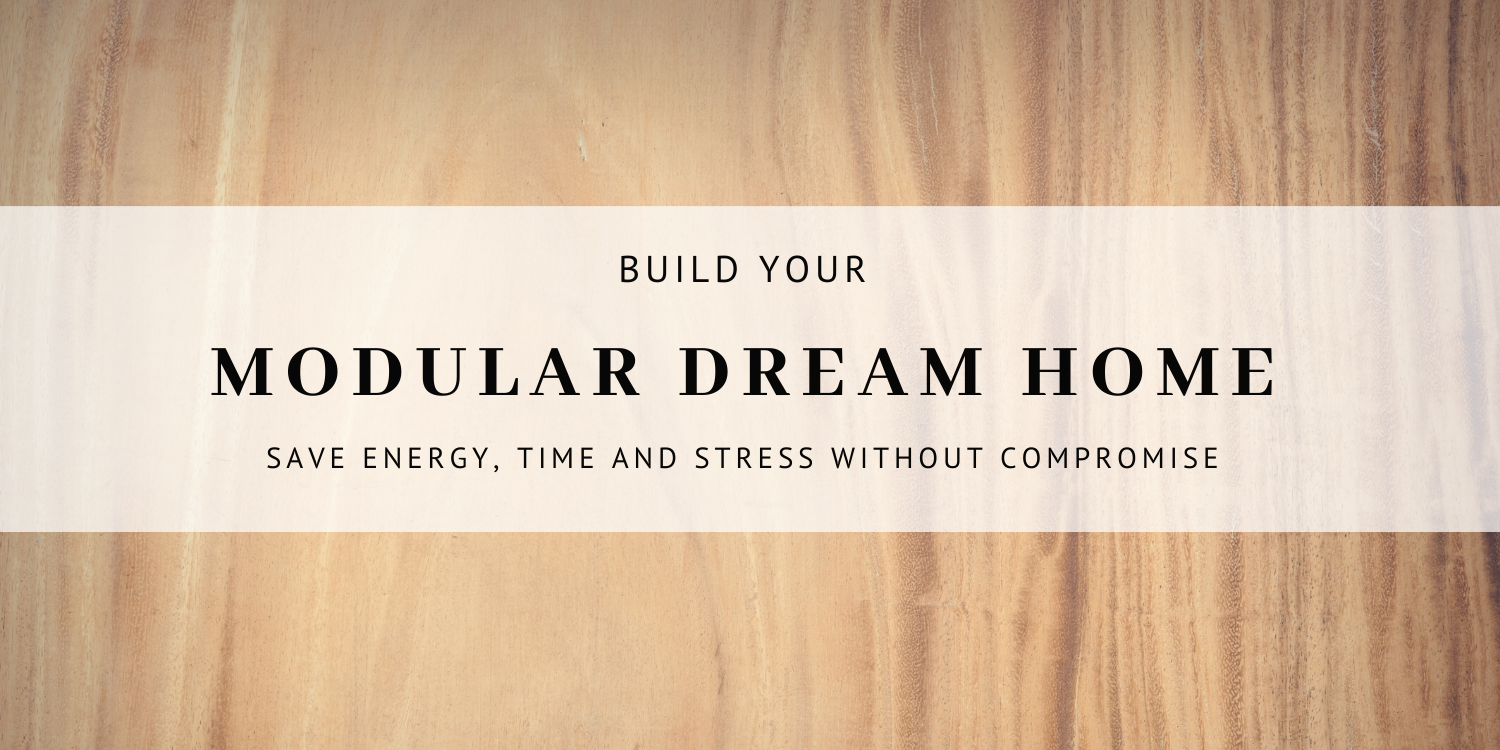 By Mike Hill, President of F.M. Properties, Inc.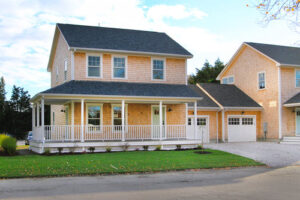 How many times have you thought to yourself that you'd just like someone else to "take care of it?" Whatever "it" is, delegating is preferred. Especially in the home improvement field, it is often easier and less stressful to have "it" dealt with professionally and the work arrive at your doorstep, rather than try to tackle another DIY project yourself.
RI HOME BUILDING MODULAR STYLE
Building your own house doesn't have to be a nightmare of delays and sky high prices. F.M. Properties Inc. offers complete custom design/build services so you get to create your dream home and have one company do it all.
Have you considered modular home construction? These homes are prefabricated off-site and are assembled at their final destination. The prefabricated boxes arrive in large pieces, and talented craftsmen fit them together based on the building's set design. Once the modules are in place, the systems are installed, then the finishing touches make your house a home.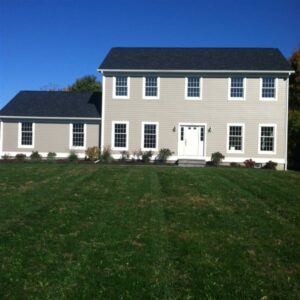 This process is nearly identical to custom "stick built" houses that are constructed entirely on-site, with a few key differences. The modular construction takes place in a controlled environment with tight specifications using the same materials and standards of conventionally-built buildings. Quality control is done in an assembly line, which reduces threats of mold, water damage and inferior materials. The framework can be completed in a few weeks and your home is constructed in six months, rather than a year or longer for custom-built homes that face weather delays. The shorter build time will save you as much as 20 percent on the overall construction, and carrying costs of a mortgage, labor costs and designer fees. The pricing is up front, and the design and specs are done in advance so you know what you're getting and when.
ENERGY SAVING AND BUILT TO LAST
Modular homes are energy efficient, and are built to withstand high winds near the water, at and above state building codes. Built to endure the stress of being shipped on the road and lifted by a crane on-site, they have 20 percent more lumber and are stronger than a conventional stick-built home.
We haven't forgotten about the modern design details we know you want. These modular homes are customizable, including features and amenities like vaulted cathedral ceilings, spacious upgraded kitchens and marble surrounded fireplaces, plus myriad custom touches that allow your home to stand out from the rest. One client presented a design drawn on a napkin, and we turned it into her dream home within six months.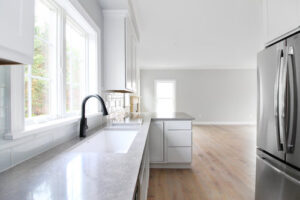 .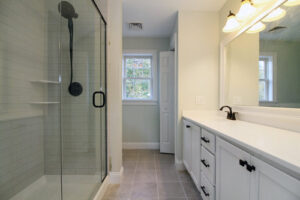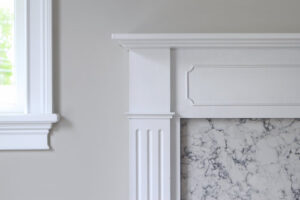 "We had to put a road in, that fit along the side of a rock ledge. And then we had to figure out how to take delivery of modular pieces and pull them into place with a 100-ton crane. It was a challenge, but Mike coordinated that activity well," said John Utz, who constructed a modular cottage style pool house to complement his existing home in Middletown. "The two roofs came up and met in the middle like they were on a hinge. Mike's team married the two pieces together, fit them on the posts then bolted them together and raised the roof the same day the pieces were brought in. That allowed me to put a unique high ceilinged loft in a single ranch style unit. I was amazed."
MODULAR CONSTRUCTION HAS COME A LONG WAY!
You have probably seen a modular home and just didn't know it. They look just like stick-built on-site houses, but save time and money. "I was trying to shave 10-15 percent off the cost of a traditional stick-built home," Utz said. "We came in a little over budget, but it was much lower than what a custom home would have cost. I was very pleased and I would recommend modular and Mike to anyone."
Designing and building modular homes for 19 years, I recognize the value in this style of contemporary construction. And as more people become aware of eco-friendly modular building techniques across the country, demand for it is forecasted to expand 15 percent in the next decade. Won't you give it a shot? Let me take care of the home building process for you. You will love the final result.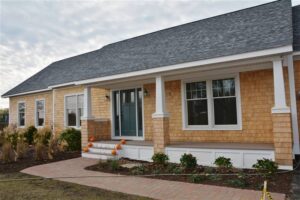 See more information about modular home builder and Realtor Mike Hill here. 
My affiliations:
Certified Green Professional of the National Home Builders Association
Rhode Island Builders Association
Independent Builder for Westchester Modular Homes (20 years)
National Association of Realtors with Emeritus Designation (more than 40 years) and Green Designation
Rhode Island Association of Realtors
Newport County Board of Realtors
Broker Associate, Hogan Associates Real Estate