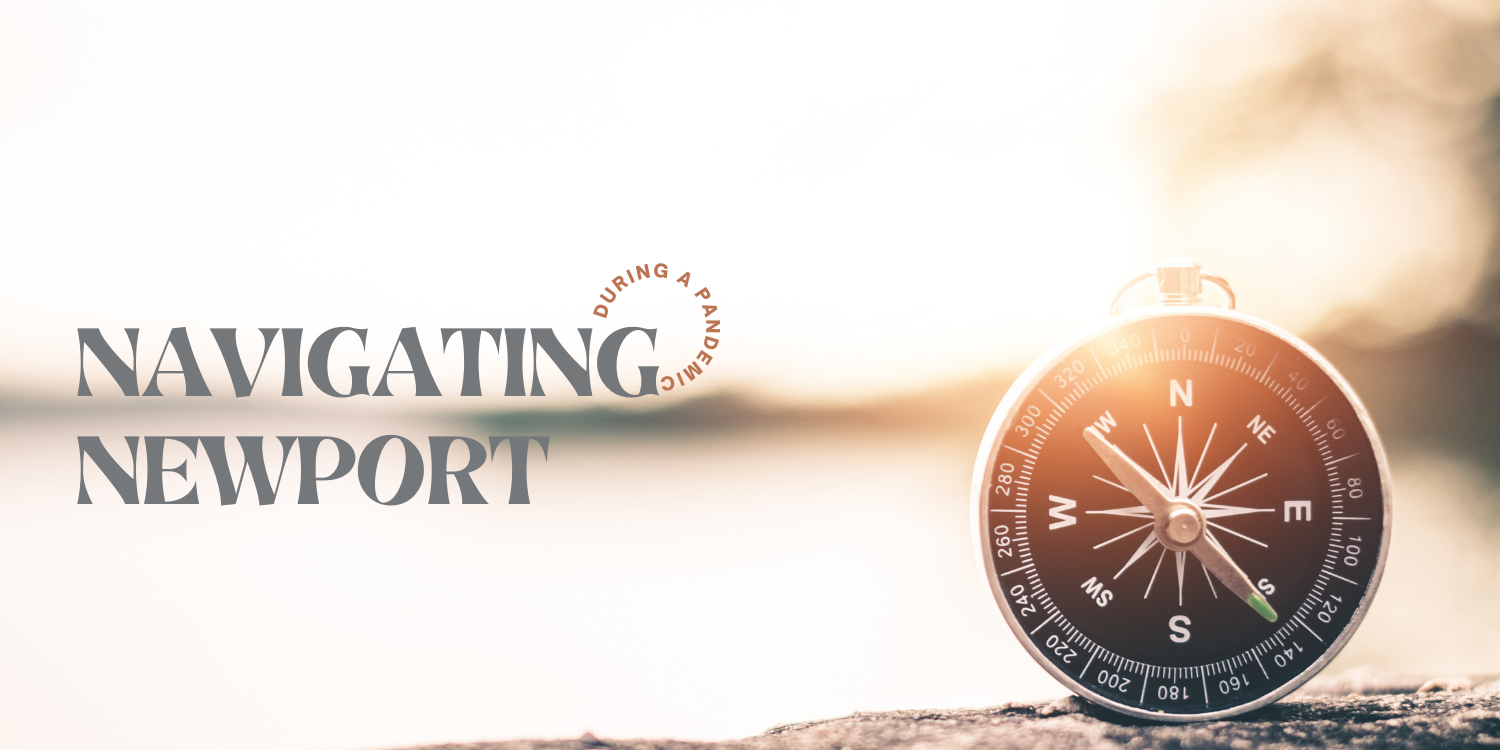 By the Team at Hogan Associates
Covid may have cancelled celebrations, but we're eagerly looking ahead to get birthdays, anniversaries, weddings, and babies back on the party planning program. Thanks to robust hospitality and tourism industries in Newport County, R.I., there are plenty of opportunities to honor life's milestones safely and with a cocktail in hand. So, get a babysitter, and start planning those special occasions.
TAKE A DAY-CATION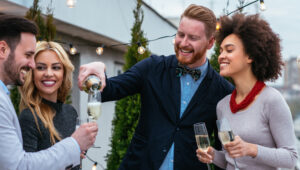 If you're stuck at home without kids, stay here for a long weekend or during spring break to visit all the cool places in the shoulder season that are typically too busy in the summer. Plan a wine tasting at Greenvale or Newport Vineyards (beer aficionados should head to Ragged Island Brewing); a massage at Bodhi Spa; or visit one of our copious museums and mansions that still have lovely exhibits waiting for you to see. With your bubble group of friends, take a winter hike along Middletown's Sakonnet Greenway Trail or Sachuest Point Wildlife Refuge. Then enjoy a sunset (5:30 pm!) cocktail at Brenton Hotel, and pick up take-out from Boru Noodles or Sunrise Vietnamese on the way home.
With kids, of course all the above activities will still be great! But the kids might not sit still for a facial. So, try a virtual paint class with Mermaid Masterpieces, a bike ride (to the park or the beach or anywhere!), or visit Island Art Spot.
SPREAD LOVE, NOT GERMS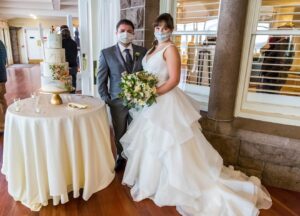 It's time to revive the once thriving Ocean State hospitality industry that was brought to its knees last year. There are myriad event specialists in this community who are able to plan, host, and cater your next special event, while dressing, transporting, and entertaining guests safely with Covid precautions in place. The Rhode Island Coalition of Wedding and Event Professionals even hosted a mock wedding at OceanCliff Resort in January to show they can continue to do their work while respecting the state's Covid regulations. Guest lists might be trimmed, contact tracing will be initiated, and a Covid test and face mask will be required for entry, but it remains a safe way to gather to celebrate a marriage, engagement, or baby. And we all could use a little fun now anyway.
DINE OUT(SIDE)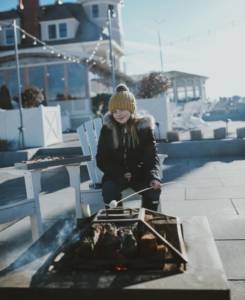 Restaurants have literally recreated themselves in order to make dining safe and convenient for us this winter. Igloos and heated patio dining have popped up across our island, while digital menus and curbside pickup make it super easy to grab takeout and eat at home. So, with mask, social distancing, and hand sanitizer at the ready, you can safely celebrate with a small group and support a local business. The Black Pearl renovated its outside patio for dining this winter; The Chanler has two Scandinavian-inspired yurts to warm your belly on the coldest nights; and Castle Hill Inn is offering firepit s'mores on its waterfront patio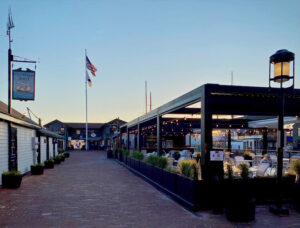 Here are more Aquidneck Island restaurants that would gladly serve your small private party or girls' night. They also could provide take-out for your next home gathering: Bar & Board Bistro, Caleb & Broad, 15 Point Road, Diego's Bodega, Imbriglio's Pizza, Jo's Bistro, Midtown Oyster Bar, Pasta Beach. Perro Salado, Safari Room at OceanCliff, Sardella's, Stoneacre Brasserie,  The Fifth Element, The Parlor.
GET MOVING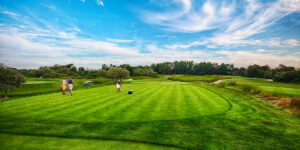 With everyone spending more time outside thanks to Covid, these year-round activities will motivate your group. Just bundle up, fill a cooler with drinks and snacks, and you're good to go. Play a round of golf at Newport National Golf Club or Green Valley Country Club. Host a friendly round robin of tennis at the public courts adjacent to the Edward King House in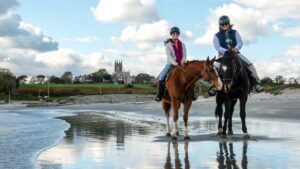 Newport, or Gaudet Middle School in Middletown (loser buys dinner!). Pack a festive picnic then jump on a bike for a fun tour around downtown Newport, or head to Brenton Point State Park on Ocean Drive. Newport Equestrian Academy is offering horseback riding trips along Third Beach in Middletown, which would definitely be something different to spice up your spring. Or stay in after all and host a virtual happy hour with The Cocktail Guru and Aquidneck Meat & Provisions.