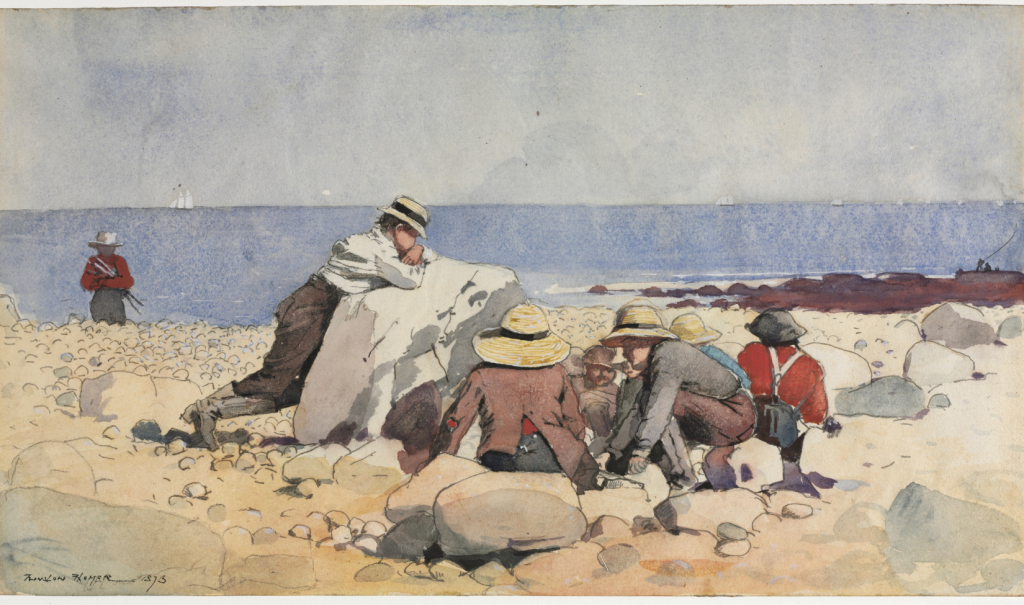 One of the best ways to enjoy Rhode Island is through its cuisine. Local favorites include fried calamari (the official state appetizer!), stuffies (also known as stuffed quahogs), and clam chowder (New England  or Rhode Island style? The debate rages on.). But for a truly unique Rhode Island experience, you'll need to try a classic New England clambake prepared outdoors and on a summer day. The traditional method is pit-style, as opposed to the stovetop approach, and is as much about the preparation, scenery, and the company as it is the ingredients.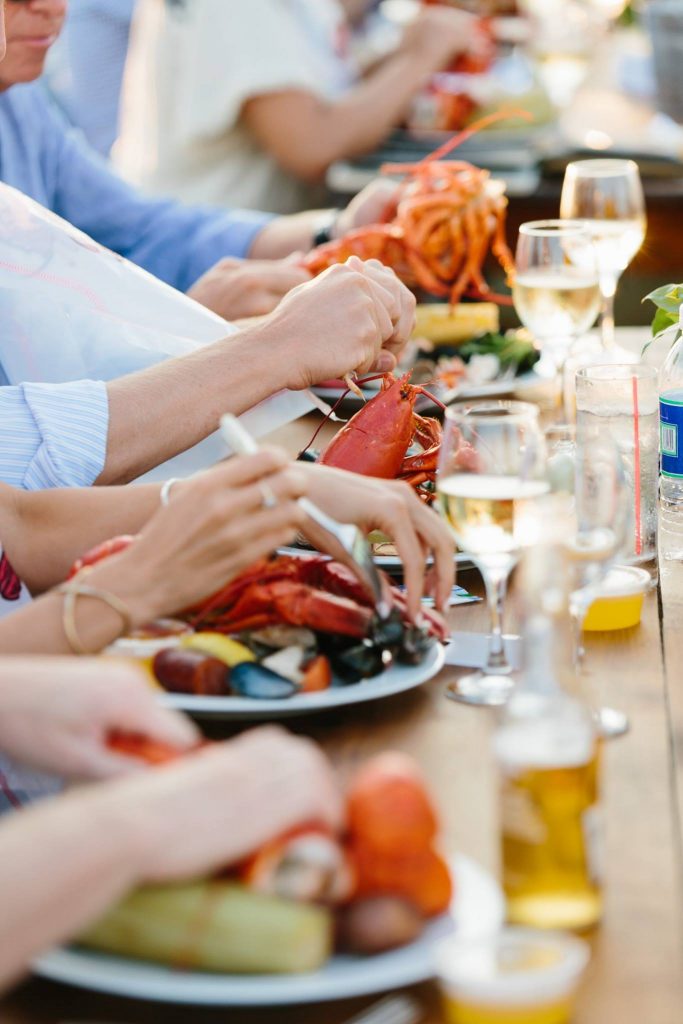 A Real New England Clambake: The Basics 
While you can certainly have a two-person clambake, it's best enjoyed with a group. Since it will take around four hours to prepare, you can plan to spend the afternoon enjoying the people you're with while your shellfish steams. Plus, you'll be glad to have extra hands to help dig the hole, prepare the fire, and drape the canvas over the pit. A traditional clambake is not trivial, but it's worth it.
Classic New England Clambake Ingredients
A classic New England clambake calls for lobsters and clams. They should be fresh and locally caught, purchased live and cleaned on the same day as the clambake. It can also include everything from fish, chicken, or sausage along with potatoes, onions, and corn on the cob. 
Clambake Preparation
Ah, the preparation is what really sets a clambake apart from a regular seafood dinner! It starts with a clambake pit, which is dug on a beach in classic preparation but can also be done in the backyard, away from trees and overhanging branches. (Keep in mind, if you're creating a beach pit, you'll want to check on the rules for beach cooking in that area.)
The pit is usually about three feet deep and filled with stones or rocks. A wood fire is lit to make the rocks piping hot. After several hours and once the fire is down to embers, it's ready to heat the food.
The shellfish is not cooked over the open fire. Instead, it's combined in a sack made of cheesecloth where the corn and fork-pierced potatoes are also wrapped in foil before going into the bag and onto the embers. A few inches of wet seaweed (preferably rockweed) is placed over the sack to aid in steaming, then the entire pit is covered with a seawater-soaked piece of canvas or burlap secured across the top.
The meal cooks for up to two hours before the sack is opened and it's spread out across a table and served as-is or buffet style with the ingredients separated. Don't forget the drawn butter!
Hosting a New England Clambake Without The Prep Work
Because a lot of time and effort goes into hosting a clambake, it's well worth it to seek help from the pros. Several established Rhode Island clambake companies will prepare everything for you so you can sit back and enjoy along with your guests. 
Check out McGrath's Clambakes & Catering in Newport, which specializes in bringing the entire experience to you. Kempenaar's Clambake Club in Middletown is a great option and a go-to spot for a traditional New England clambake. Both have been in the business for 50 years and counting and can accommodate large crowds. 
Whether your clambake is DIY or you hire the local experts, you can be sure the experience will be delicious and unforgettable.