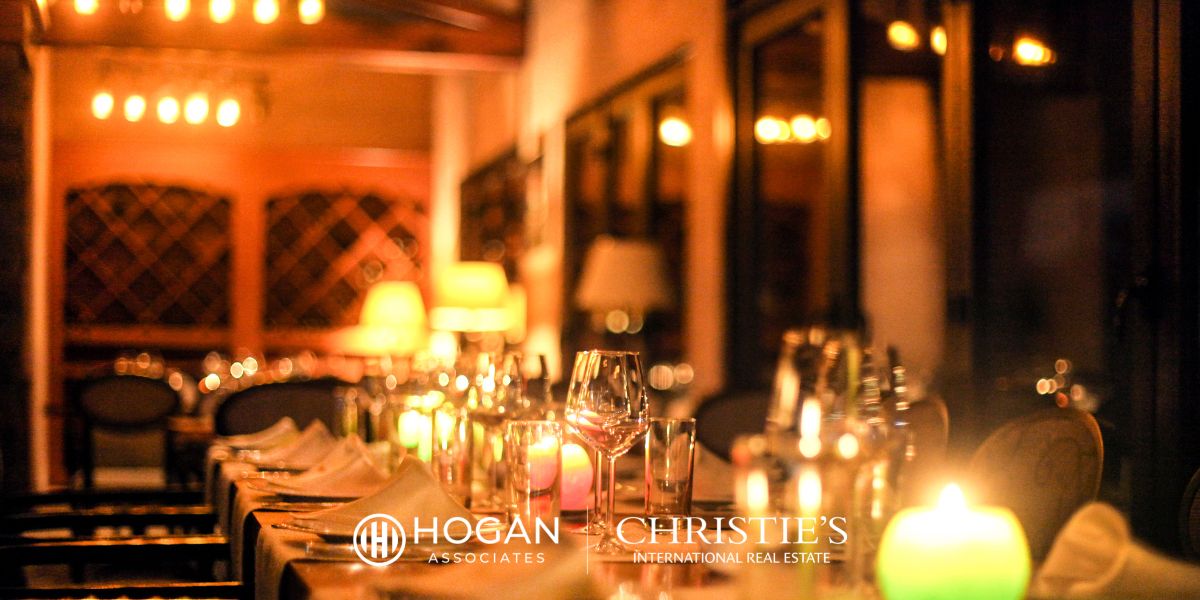 Seaside living in Newport, Rhode Island means sweeping water views, breezy summer nights, fresh seafood, and farm-to-table dining. Rhode Islanders have the unique benefit of living in a place that has easy access to both freshly caught fish and shellfish as well as produce grown on local farms. There's something for everyone, and we're here to help you find it, whether you're making a special trip or a quick stop right in your own neighborhood. Consider this an insider's guide to some must-try stops in the City by the Sea and surrounding towns.
We put together this list of some of our favorite local eateries and beverage experiences. The only thing left to decide will be which to make your first stop!
Newport
Rain or shine, this is the place to be in the summer in Newport, featuring a full menu, drinks, and a fantastic atmosphere right on Bannister's Wharf. Their outdoor dining is as close to the water and stunning sailboats coming in and out as you can get. We recommend calling ahead to reserve a seat by the water!  (Bannister's Wharf, Newport, RI 02840; 401-846-5264)
Grab front row seats to Newport Harbor's boat activity. Boaters worldwide know they've reached the harbor when they see Castle Hill's Lighthouse and sweeping lawn sprinkled with Adirondack chairs. Enjoy specialty cocktails on the lawn and an alfresco or indoor meal. Call ahead for reservations, but keep in mind that the lawn is first come, first served! (590 Ocean Ave, Newport, RI 02840; 888-466-1355)
Jamestown
A top brunch spot and forever favorite among us locals, this café makes for a great stop on a walk around downtown Jamestown. It's open for takeout only right now. Insider tip: try the breakfast burrito! (32 Narragansett Ave, Jamestown; 401-423-9866)
It's a good thing that JB's has extensive outdoor seating because it has some of the best food and views around. Located in downtown Jamestown, the restaurant overlooks Narragansett Bay and the Newport Bridge. It's a local favorite for lunch, dinner, and brunch. Not hungry? It's the perfect spot to sip a cocktail and enjoy the sunset. (150 Conanicus Ave, Jamestown, RI 02835; 401-560-4115)
Middletown
Enjoy fabulous Tex-Mex cuisine and a fun atmosphere. The back deck provides sweeping views of Easton's Pond, along with killer sunsets. The Cantina is also equipped with plenty of to-go food, with something for everyone within walking distance to Easton's Beach. (116 Aquidneck Ave, Middletown; 401-619-1717)
Pop by the area's newest craft brewery named after the local "Rejects' Beach" and sip a pint in a hip, laid-back atmosphere. Rejects Beer Co. embraces the idea that many have thrived living outside of the norm. We're partial to the Hoist & Crane Imperial Coffee Stout, but you can't go wrong! (124 Aquidneck Ave, Middletown; 401-619-8200)
Portsmouth
A favorite for waterfront dining, make this your go-to for fresh-caught seafood and a side of sweeping views of the Sakonnet River. Another great date night option where you can dress up or down and still fit right in. (15 Point Rd., Portsmouth; 401-683-3138)
Whether you drive or dock your boat at this local gem, you'll enjoy this lively spot located off the beaten path. Situated at Narragansett Bay's largest marina, it serves fresh, coastal cuisine and a family-friendly atmosphere that makes it a great spot to bring your whole crew. They even have a Doggie Menu! (One Lagoon Rd.,, Portsmouth; 401-293-0930)
Tiverton
This charming and quintessential coastal New England stop is a treasure for its relaxed atmosphere and delicious local fare. Come for the food and a night out with friends; stay for the stunning, unmatched view of Mt. Hope Bay. (227 Schooner Dr., Tiverton; 401-624-6300)
This family-friendly spot is known for its eclectic menu and delicious daily specials as well as its fast service in a cozy atmosphere. Swing by on a day adventuring nearby Tiverton Four Corners area, known for its local shops and galleries. (524 Main Rd. Tiverton; 401-816-6944)
Looking for more insider tips about Newport, RI and the surrounding area? Give us a call: (401) 845-9500 or shoot us an email. We'd be happy to chat.