Real estate investing in the Newport, Rhode Island area is currently seeing a significant boom with no sign of slowing down. Demand for multi-family properties across the state has skyrocketed since the start of 2021. Historically, multi-family property purchases are a popular way of diversifying assets and generating cash flow. It can offer older or retired investors a source of passive income and helps first-time buyers get started in real estate without the complex issues that can accompany office space, retail, or hotel purchases.
Whether you're considering purchasing with the intention to offer short- or long-term rentals, there are some important factors to consider. We'll share the benefits of multi-family property purchases, what buyers can expect, and questions to consider so that you can make a wise buying decision.
What Qualifies as a Multi-Family Property?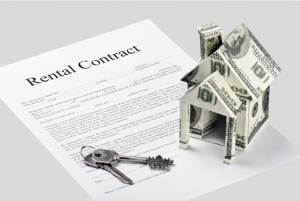 As the name indicates, multi-family properties are single structures that have more than one housing unit. A property can have two or more units to fall under the "multi-family property" umbrella.
Key Benefits of Purchasing a Multi-Family Property
While the benefits can extend beyond the ones listed here, we think these are the strongest: 
Cash Flow

— Whether or not you're using part of the property as your primary residence, you'll be collecting rent from tenants in other units. This can go toward the mortgage and property upkeep, and beyond that, acts as an extra source of income.

Passive Income

— Passive income is another win, particularly for older or retired investors. It's a set amount of money that's collected in regular intervals but doesn't require active employment. Multi-family property rentals that you run or pay someone else to manage are considered a form of passive income.

Tax Benefits

— If you haven't considered living in your multi-family property, you may want to! Owner-occupied properties tend to qualify for more advantageous financing with lower interest rates and less of a down payment than strictly rental properties typically do.

Further still, multi-family property owners can also prorate many operating expenses, such as maintenance, insurance, and depreciation.
Top Considerations for Multi-Family Properties
Owning a multi-family property is no small commitment. Here are some of the questions to ask yourself going into it:
Am I exploring a reliable rental market?
This is an important consideration anywhere you're looking to make a multi-family property purchase. You want to be confident you can put the property to work for you, starting with keeping it occupied. Newport has a highly reliable rental market thanks to a year-round community and a large pool of renters (tourists, area college students, Naval Station Newport officers, young professionals, and more).
What are the local rental regulations, and how will they impact me?
Not only do rental regulations exist, but they vary by location. Seek out expert guidance from the Tobak Group at Hogan Associates, with decades of experience personally purchasing and managing multi-family as well as single-family properties in and around Newport, Rhode Island. We can also help connect you with important municipality specifics and understand their implications.
Is this realistic for my lifestyle and goals?
Keep in mind that being a landlord is a responsibility and you should ensure your lifestyle can accommodate overseeing a rental property. Setting clear goals — whether it's realizing tax benefits, becoming a first-time buyer, or supplementing your retirement income — can contribute to your success.
Leverage Our Experience and Local Knowledge to Purchase Wisely
At the Tobak Group, we offer an insider's perspective on buyer opportunities in Newport and Bristol counties based on firsthand experience. Throughout our collective sixty-year career in real estate, we have owned and sold countless multi-family properties right here in Rhode Island. Give us — Broker Paul Tobak and Realtor Norann Warner — a call to discuss your real estate goals, and the best way to reach them.
Curious about something we haven't covered here? Reach out anytime. We're here to help.
ABOUT HOGAN ASSOCIATES
Hogan Associates is an independent Rhode Island brokerage founded by Leslie Hogan and Matt Hadfield, two of Rhode Island's most experienced agents, each with a strong track record of success in the Greater Newport real estate market. Hogan Associates' 36 sales agents work on behalf of buyers and sellers of fine properties in the coastal communities of southern RI. The firm has offices in Newport and Middletown and is a member of Who's Who in Luxury Real Estate, an elite broker network with more than 130,000 sales professionals located in approximately 880 offices in 70 countries and territories. In 2020 & 2021 Hogan Associates received Newport Life Magazine's Best of Newport County award. For more information, visit HoganRI.com.
Follow on Instagram and Facebook @hoganassociates.