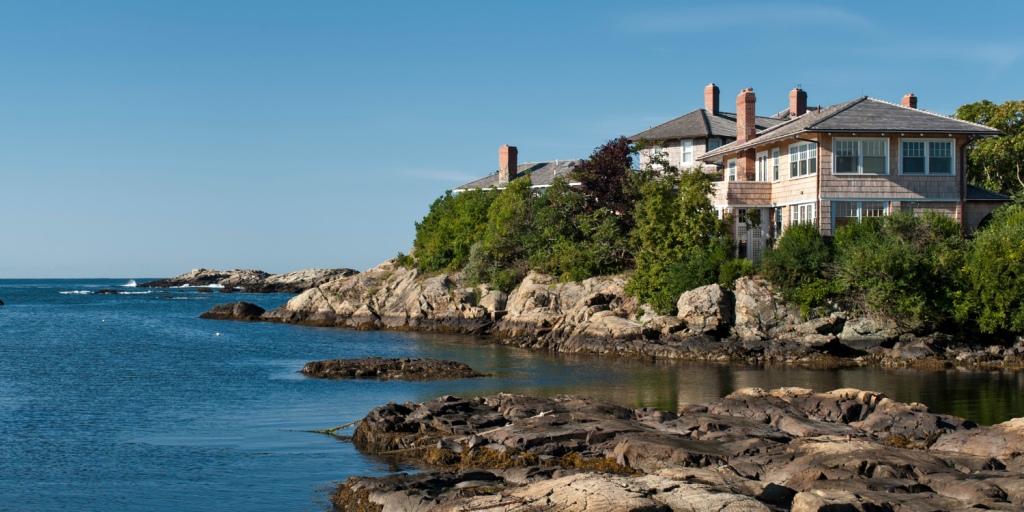 Is it a seller's market or a buyer's market? It can be hard to keep up, even when there aren't major housing market fluctuations. When it comes down to it, what matters most is your home and what it's worth. Keeping in touch with your home's current value gives great insight into the kind of return you can expect—and what you may be able to afford—if you sell.
We're often asked about quick, easy, and reliable ways to estimate home values, and fortunately, there are plenty of options out there. Here, we share the five best ways to determine your home's value.
MLS is the most accurate way to determine your home's value
It's important to note that the most accurate real estate estimates come from the MLS, which stands for Multiple Listing Service. MLS is a real estate database providing the most updated property information to brokers across the country.
Keep in mind that MLS is not publicly available. But it is considered the most reliable source when it comes to determining your home's current value, and your licensed real estate agent can easily provide you with the latest MLS information on your property. Here at Hogan, we also have access to Real-Time Market Insights with Altos Research for an even clearer, on-demand picture of what your home is worth.
Getting a Zillow Zestimate is a fast, free option for home value estimates
Zillow is a popular online stop for browsing and learning about properties for sale, rent, and beyond. The website offers a Zestimate feature that runs through a series of questions to help determine what your house may be worth.
Remember that while this option is fast, no-cost, and accessible, there's no guarantee that the information is correct and up-to-date. It also may not factor in any home improvements and upgrades you've made, which can influence your home value significantly.
"Zillow can be a helpful way to browse real estate listings, but once you're ready to dive in more deeply I highly recommend connecting with a licensed real estate agent who can provide you with the most up-to-data," Hogan Associates realtor Devon Hogan explains. "Real estate sites like Zillow are never as accurate as MLS."

Homebot offers home value estimations to realtors at a cost
Homebot is a cost-based service available to real estate agents and loan officers. They can upload client information to the platform, and deliver periodic emails with updates on a property's estimated worth. Homebot uses public data as well as information from Black Knight, a well-known aggregator of public record, MLS, homeowner and mortgage data.
Often and as with Zestimates, home improvements and upgrade information isn't factored into Homebot estimates, either. Homebot offers a tool called Tune Your Value that invites clients to challenge their estimated home value if they think it's inaccurate and cite their reasons for contesting the estimate. From there, homebot professionals will then work with them to generate a more accurate valuation.
Home assessments also help gauge property value
In addition to determining property taxes, home assessments are necessary for refinancing and applying for a home equity loan. Professional assessors will measure your home against a set of appraisal standards and, aside from estimated home value, they will provide a market value based on things from current market trends to the value of similar properties and beyond.

Home appraisals are another method of determining a home's value
Clients often think of appraisals as part of the home purchase or sale process to determine a home's value, which it most definitely is. Reach out to your real estate agent to see which home appraisers they work with and trust.
For a cost, the appraisal professional will gather and review data on your home, then come out to your property and carefully consider it against a checklist of factors to take into account. Like assessors, they also factor in things like market trends, nearby property values, and more. You will end up with a reliable estimated home value.
Get the Most Accurate Home Valuation
Wondering what your home is worth? Reach out, and we'll help you get the best information possible on your property value today. Contact Hogan Associates
ABOUT HOGAN ASSOCIATES
Hogan Associates is an independent Rhode Island brokerage founded by Leslie Hogan and Matt Hadfield, two of Rhode Island's most experienced agents, each with a strong track record of success in the Greater Newport real estate market. Hogan Associates' 36 sales agents work on behalf of buyers and sellers of fine properties in the coastal communities of southern RI. The firm has offices in Newport and Middletown and is a member of Who's Who in Luxury Real Estate, an elite broker network with more than 130,000 sales professionals located in approximately 880 offices in 70 countries and territories. In 2020 & 2021 Hogan Associates received Newport Life Magazine's Best of Newport County award. For more information, visit HoganRI.com.
Follow on Instagram and Facebook @hoganassociates.