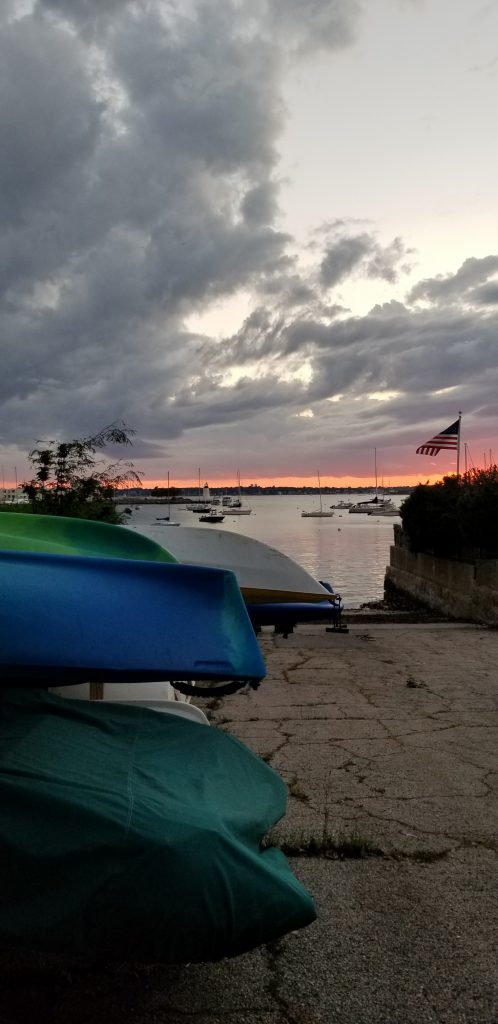 The Point. Newport, RI's most revered colonial residential neighborhood is a quick walk from downtown, the waterfront, shopping, entertainment, and dining. It's no wonder real estate here is in high demand.
Here are 5 reasons it might be the place for you:
1. LOCATION, LOCATION, LOCATION.
This is one of the first neighborhoods you can drive to as you enter the city from the Newport Bridge. It's convenient for getting around quickly with few traffic lights. Street names are easy to remember as most are named after trees, Chestnut, Poplar, and Willow. Then there's Washington Street, (as in George – the very same. Rumor has it he passed through during the American Revolution).
The Point is right on Newport Harbor providing residents with gorgeous ocean breezes and the seaside summer sounds of foghorns, church bells, ships horns, and, on occasion, reveille from the Naval War College.
2. HISTORIC RI ARCHITECTURE
In the 1600s and 1700s, Newport, RI's Point neighborhood was home to well-to-do merchants who built state of the art homes close to the harbor.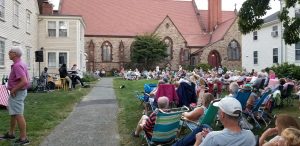 Clapboard facades, wooden doors, mortise and tenon joinery, stone foundations, and 12 over 12 windows characterize many of the historic homes on The Point. The area is well known for its secret gardens, Colonial paint colors and friendly neighbors who take pride in the community. The Point is in the town's designated Historic District. Exterior renovations are controlled by Newport's Historic District Commission whose mission is to preserve the architectural integrity and character of historic Newport homes and buildings. As a result, Newport is home to more 17th and 18th-century structures than any other city in America. You can read more about Newport's Antique Homes for sale here.
3. NEWPORT RI HARBOR VIEWS
The Point runs along  Newport's active harbor which is a sight to behold all year round. Fabulous yachts, classic sailboats, picturesque Rose Island, neighboring Jamestown, and the Pell bridge with its twinkling lights create a wonderful backdrop visible from many locations on The Point.
4. WALKABILITY & PUBLIC PARKS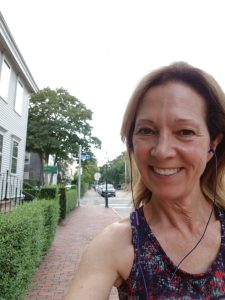 Three serene waterfront parks offer benches perfect for viewing pink sky sunsets. Walk your dog, enjoy the view, picnic or take advantage of the best seats in town for yacht races, Tall Ship Parades or summer fireworks. The sidewalks will take you to the National Historic Burial Grounds, Cardine's Field, the oldest active baseball stadium in America, the Preservation Society's Hunter House Museum, and a treasure trove of restored 18th-century Colonials.
5. WATER ACCESS
For boating and watersport enthusiasts, a public boat ramp, a stop and go dock, and a couple of great fishing piers are accessible to all in the neighborhood. And don't miss the Newport Ship Yard. It has a seasonal café with outdoor seating next to jaw-dropping mega yachts.  Just down the road is a commercial fishing pier where you can buy the local catch of squid, crab, lobsters and other seafood delights!
To put it simply, Newport RI's Point Neighborhood is a great place to live. The Green Light Point Association sponsors neighborhood events, has a website, and keeps everyone informed about neighborhood matters.
Take a walk through this singularly charming neighborhood! Or browse homes for sale on The Point.