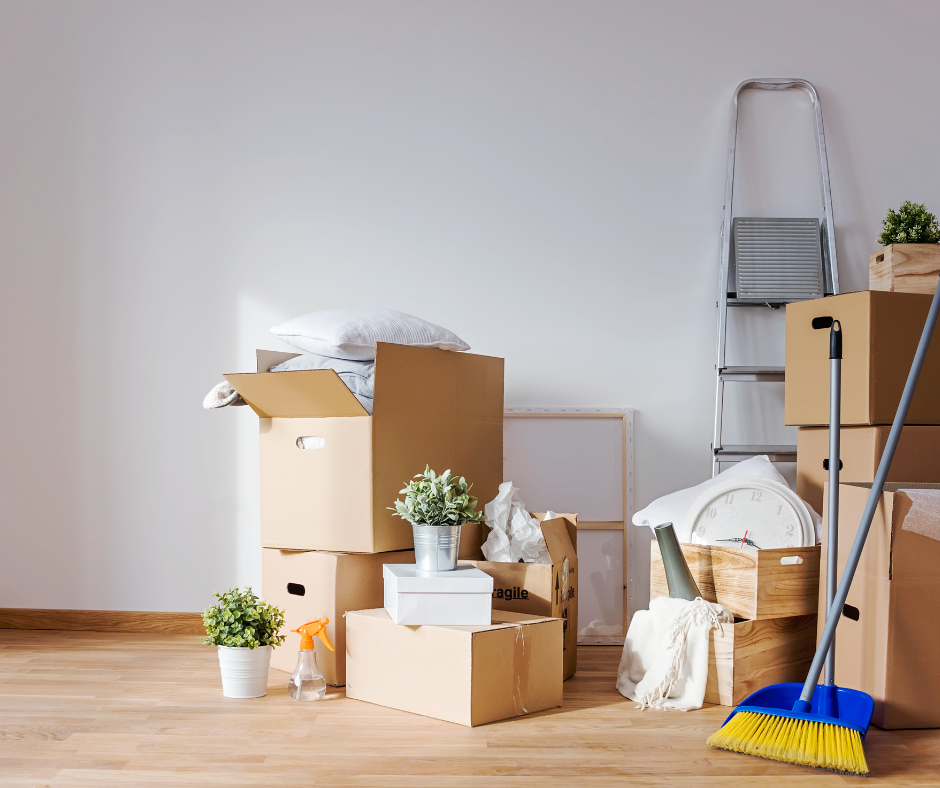 Some say the best thing about moving is the opportunity to leave behind unwanted items and get a fresh start. In some cases, it may be as easy as boxing up old toys and dropping them off at Goodwill. Our list of donation centers in Newport, RI includes places that accept items including clothing, linens, furniture, and other household items. But most homeowners accumulate items like old TVs, appliances, and paint because they can't just be tossed in the trash.
Luckily, getting rid of these things may be easier than you may think. We've compiled this list as a reference for responsibly discarding unwanted appliances, electronics, paint, tires, and more in Rhode Island. The Rhode Island Resource Recovery Corporation (RIRRC) and the Environmental Protection Agency (EPA) are also excellent resources when questions arise.
Appliances
Depending on the type of appliance (large or small, with or without freon) most cities and towns in Rhode Island have options specified just for residents, which may include free pick-up and proper disposal. They are also accepted at RIRRC by drop-off only, as well as private businesses including J and S Scrap Metal and Recycling, Inc., Berger Recycling, and L&R Scrap Metal Co.
Batteries
If you live in Barrington, Jamestown, or Little Compton, consult your city or town for specific instructions. Otherwise, you're free to dispose of single-use batteries in the trash. Rechargeable and long-lasting batteries can be dropped off at any RIRRC Eco-Depot event or by free appointment through RIRRC. many cities and towns have programs for disposing car batteries. They're also accepted at Eco-Depots and by RIRRC appointment.
Electronics
Many cities and towns have specific e-waste disposal requirements. Check out the list organized by location for more details. Monitors, laptops, towers, tablets, and TVs can be recycled for free through RIRRC, but there is a charge for businesses. RIRRC does not accept any printers, keyboards, computer mice, stereos, or phones. Luckily, Staples accepts all those things and more. State-wide e-waste collectors that may or may not be fee-based include Best Buy, Cartridge World, Freecycle, and Staples. The electronics section of the RIRRC website covers disposal options for every type of e-waste. 

Light Bulbs
It's important to note that fluorescent bulbs are treated differently than other bulb types. A few cities and towns have a protocol for handling fluorescent bulbs, but a great number of hardware stores across the state will collect and dispose of fluorescent bulbs of all kinds either seasonally or year-round. RIRRC accepts them at Eco-Depots or by appointment. Incandescent, LED, halogen, and solar lights with the batteries removed are safe to dispose of in the trash.
Paint Cans
Dried-up water-based paint is safe to toss in the trash at home. Since only a small handful of cities and towns have disposal programs for non-water-based paint, your best bet may be RIRRC, which accepts paint cans of all kinds. There are also Paint Care Program sites just for items like these across the state that accept up to five gallons per drop-off. Many Sherwin Williams locations take leftover paint and may even pick it up for you. The stores located in Middletown, Narragansett, Warwick, Cranston, Providence and Smithfield all offer paint disposal. Humphreys Building Supply Center in Tiverton will take your leftover paint, as well as Beach Paint By Humphreys in Middletown, RI.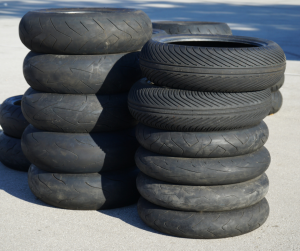 Tires
Tires are another one of those hard-to-get-rid-of items but luckily most cities and towns offer assistance. RIRRC also accepts tire drop-offs. A third option is Bob's Tire Co., a company that offers scrap tire removal services throughout the state and accepts drop-offs at their facility in New Bedford, MA.
A Fresh Start
When it's time to empty out your garage, basement, or attic, it's likely a few items will emerge that will require special disposal. Getting rid of them the right way will give you peace-of-mind and help you to make a fresh start at your new home. Having trouble disposing of something that's not on this list? Feel free to give us a call (401-680-6588) or send us an email at info@hoganassociatesre.com. We'd be happy to help. 
ABOUT HOGAN ASSOCIATES
Hogan Associates is an independent Rhode Island brokerage founded by Leslie Hogan and Matt Hadfield, two of Rhode Island's most experienced agents, each with a strong track record of success in the Greater Newport real estate market. Hogan Associates' 36 sales agents work on behalf of buyers and sellers of fine properties in the coastal communities of southern RI. The firm has offices in Newport and Middletown and is a member of Who's Who in Luxury Real Estate, an elite broker network with more than 130,000 sales professionals located in approximately 880 offices in 70 countries and territories. In 2020 & 2021 Hogan Associates received Newport Life Magazine's Best of Newport County award. For more information, visit HoganRI.com.