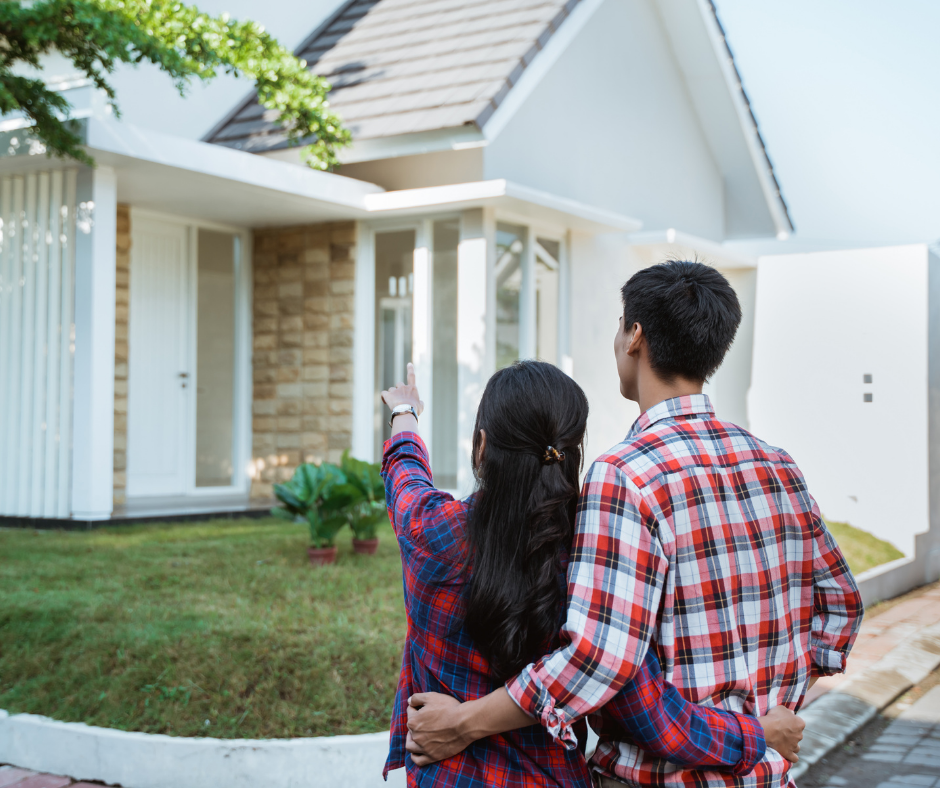 You find a house that you love. The location is perfect, it has the right number of bedrooms, and the amenities check all the boxes. There's only one problem: it's already under contract with another buyer. 
While it may seem like the game is over, there is still a chance to win the match and get that house. How? Make a backup offer. 
How does a backup offer work?
When a seller accepts an offer from an interested party, the listing changes its status from "active" to "pending." Although the first buyer has advanced in the process, the sale hasn't yet closed. Since it's technically still available, you decide that the property is still worth pursuing. So, you put in an offer, (just as if you were the first interested party).
Your agent drafts a contract and submits it to the seller. You may be asked to put down a deposit. Either way, you must be pre-approved for a mortgage. If the first deal falls through, you are now next in line to buy that house.
Why do real estate deals fall through?
If the first buyer drops out (due to a home inspection issue, a title discrepancy, buyer's remorse, or another reason), they could lose their deposit. This means there is little incentive for a buyer to let a deal fall through. But it still happens.A pending real estate deal can crash for a variety of reasons. In today's fast-paced market, more offers have fallen through and, as a result, agents are seeing more success with backup offers.
Job insecurity created by the Covid-19 pandemic, coupled with rising interest rates, can cause a buyer who may be on the borderline of affording a house to become unable to close. The deal fails. This leaves room for backup buyers to jump in.
What if you're not sure?
 After you make a backup offer, it's wise to keep shopping in case the original deal closes. And as you continue looking, you might change your mind. Maybe you learn something about the neighborhood that you didn't realize before, or you find something else that you like even better.
The best part is, even if the first deal falls through, you don't need to take it. If you change your mind during the waiting period, you don't need to complete the deal.
What have you got to lose?
A backup offer may not be the best choice for everyone. So, buyers must ask themselves: "What do I have to lose by making a backup offer?" (Be honest with yourself.)Even if you're working with the best agent, the process of buying a home can be challenging. Purchasing a home is a big commitment, and you're putting a lot on the line. This is why, depending on the buyer, some agents may advise against backup offers. As a backup buyer, you'd need to be comfortable with a high degree of uncertainty. 
 It could take up to 60 days for a real estate deal to close. So, if you do submit a backup offer, it can take months to get a response. And it's important to accept that you may not get that property after all of that time.Will it cost you too many sleepless nights and needless angst? Will it delay your search for another home while you're holding your breath to see what happens?
 After making a backup offer, some buyers slow down their house-hunting efforts or even put them on hold while waiting for news on their offer. This can delay your goal of purchasing a home. During that time, you may make another offer on a second house. If your backup offer then gets accepted, you would need to back out of your second offer. As you can see, the timing can get messy. Backup offers are not typically recommended for first-time homebuyers, for buyers simultaneously selling the home they live in, or for those who have time constraints. 
Consider your unique situation
In real estate, each situation is different and every deal is unique. There's no one rule as to whether backup offers are a good idea. But, if you love a property, you might feel this is a risk worth taking. And who knows? That backup offer may get you exactly what you're hoping for: the keys to the home you always wanted.
Your real estate agent can help you weigh the pros and cons of a decision like this. If you're looking for real estate in or around Newport, RI, contact Hogan Associates info@hoganassociatesre.com.
ABOUT HOGAN ASSOCIATES
Hogan Associates is an independent Rhode Island brokerage founded by Leslie Hogan and Matt Hadfield, two of Rhode Island's most experienced agents, each with a strong track record of success in the Greater Newport real estate market. Hogan Associates' 36 sales agents work on behalf of buyers and sellers of fine properties in the coastal communities of southern RI. The firm has offices in Newport and Middletown and is a member of Who's Who in Luxury Real Estate, an elite broker network with more than 130,000 sales professionals located in approximately 880 offices in 70 countries and territories. In 2020 & 2021 Hogan Associates received Newport Life Magazine's Best of Newport County award. For more information, visit HoganRI.com.