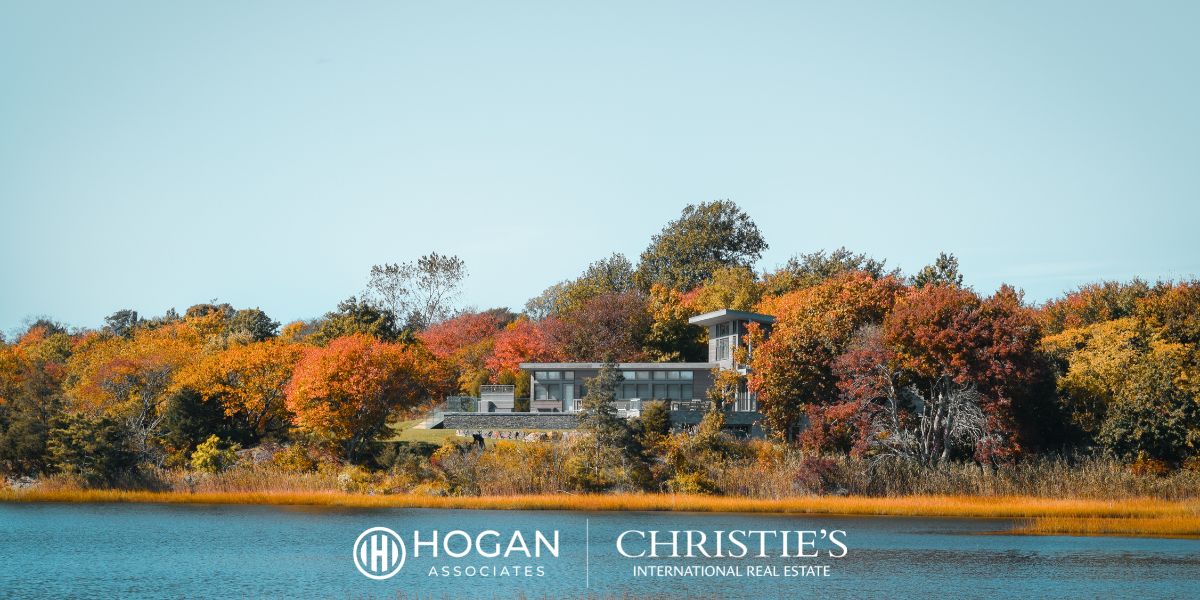 Nothing is more colorful than autumn in New England! As the trees turn into rainbows, there are a wealth of activities to discover for a date or a day of family fun. Whether you're into history or nature, food or wine, here are Hogan Associates' favorite picks to help you fall in love with this region, and this season.
(Saturdays and Sundays through October; Coggeshall Farm Museum, 1 Colt Drive, Bristol)
While the weather is still nice, put on your favorite sweater and head to this historic salt marsh farm in Bristol to experience the daily life of tenant farmers in the late 18th century. In addition to visiting the live animals and touring the property that's located on 48 acres of coastal farmland, you can participate in a variety of wholesome activities. Race through a hay maze, peep at the changing leaves along the nature trail or create your own classic 18th-century cornhusk doll. You can also join a special in-depth talk by one of the Farm's history educators who will explain the origins of jack-o-lanterns, potions, and Halloween superstitions. Kids will love searching for clues in their Clues & Candy, a one-of-a-kind scavenger hunt and trick-or-treating experience.  
(Oct. 29-30, 11:30 a.m.- 2 p.m. and 2:30 – 5 p.m.; 909 East Main Road, Middletown)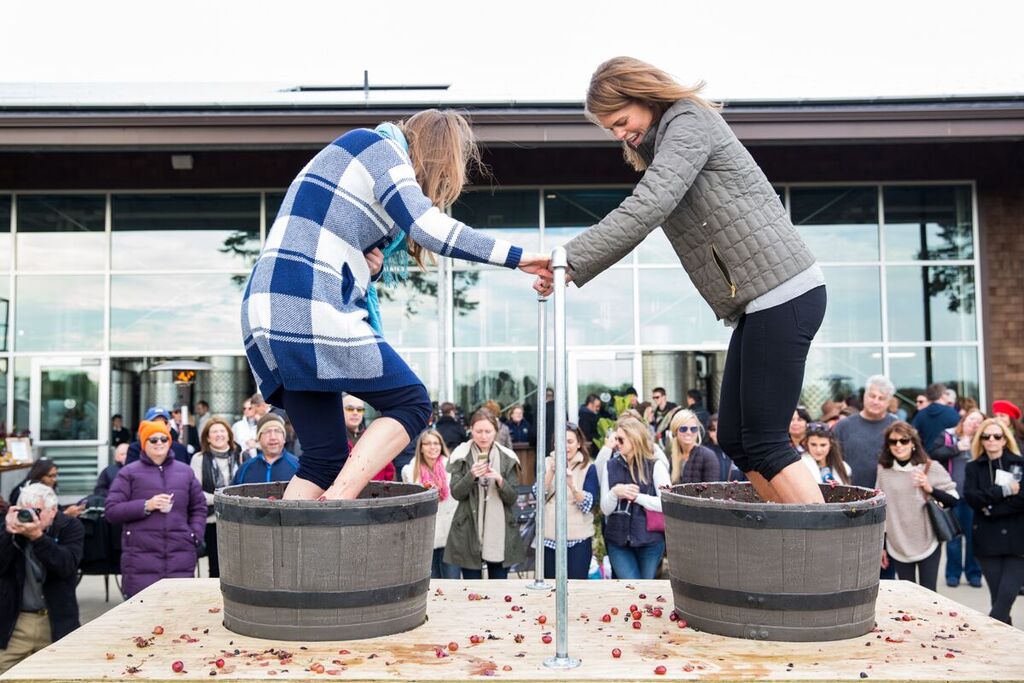 Newport Vineyard invites everyone to "sip, savor and toast to the seasons' crush" during their 2-day Harvest Festival. During this annual event, contestants are randomly called to compete in the Grape Stomp Competition or Pie Eating Contest (think Lucille Ball's funniest episode!). Prizes are also offered for the best Halloween costume. Tickets include admission, a souvenir logo glass, and tastings from the Vineyard's wine and beer bars. Food and beverages may also be purchased. Time slots must be reserved in advance. Advance tickets are sold on their website, though kids 15 and under are free.
(Nov. 4-13; Times, and locations vary per restaurant)
It's time for a new season of edible indulgences, courtesy of Newport Restaurant Week. Various area restaurants will offer an assortment of crave-worthy discounts and deals for patrons to choose from. Think: BOGO deals, prix-fixe offerings, gift card promotions, and more. And since this event stretches over a week, think how many different courses you could try! This season's participating restaurants will be announced soon, so be sure to follow their official page here for the latest updates. 
(Saturdays through November; departs from Viking Marina, 19 Margin Street, Westerly)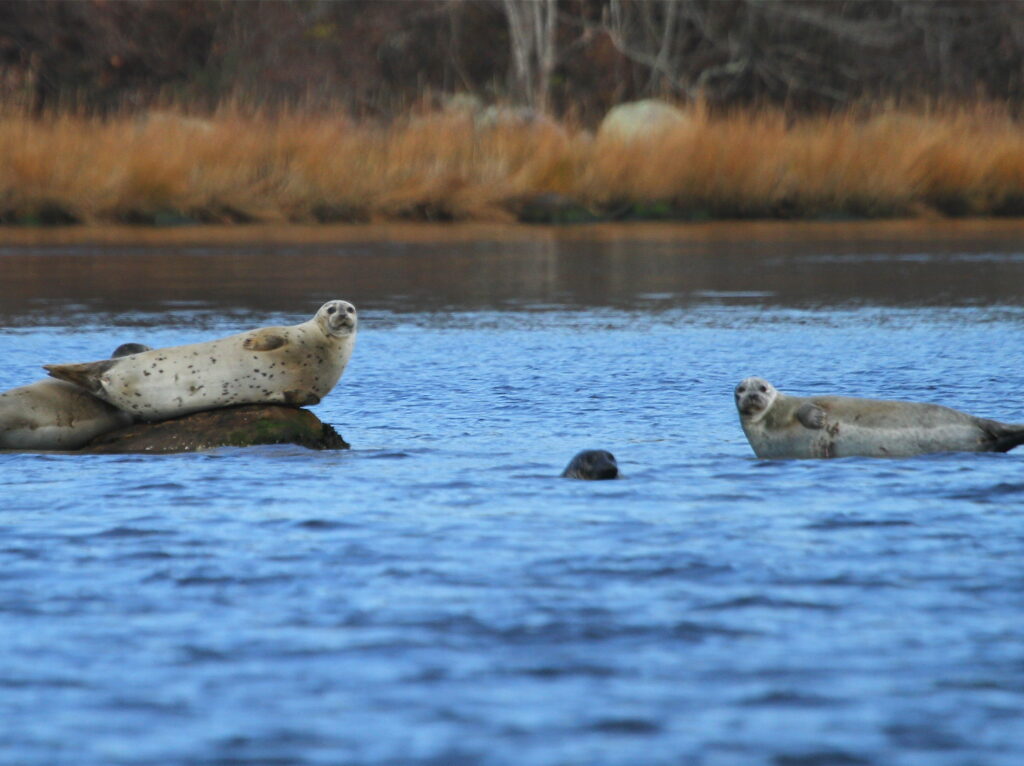 The chilly waters of Narragansett Bay are no deterrent for migratory harbor seals. Enjoy a 90-minute scenic ride down the Pawcatuck River and get a glimpse of some of our earliest winter visitors while they rest on rocks and shorelines. Also, if you're looking for a rainy-day alternative, check out Save the Bay's Exploration Center and Aquarium. This interactive science center is home to more than 40 different marine species and is a top-rated education center by visitors to Newport County. Call 401-203-SEAL(7325) to book a tour.
About Hogan Associates
Hogan Associates is an independent Rhode Island brokerage founded by Leslie Hogan and Matt Hadfield, two of Rhode Island's most experienced agents, each with a strong track record of success in the Greater Newport real estate market. Hogan Associates' 36 sales agents work on behalf of buyers and sellers of fine properties in the coastal communities of southern RI. The firm has offices in Newport and Middletown and is a member of Who's Who in Luxury Real Estate, an elite broker network with more than 130,000 sales professionals located in approximately 880 offices in 70 countries and territories. In 2020 & 2021 & 2022 Hogan Associates received Newport Life Magazine's Best of Newport County award. For more information, visit HoganRI.com.
About Christie's International Real Estate
Christie's International Real Estate has successfully marketed high-value real estate around the world for more than 30 years. Through its invitation-only Affiliate network spanning 48 countries and territories, Christie's International Real Estate offers incomparable services to a global clientele at the luxury end of the residential property market. The company and its affiliated brokerages have recorded approximately US$500 billion of real estate transactions over the last five years. For additional information, please visit christiesrealestate.com.