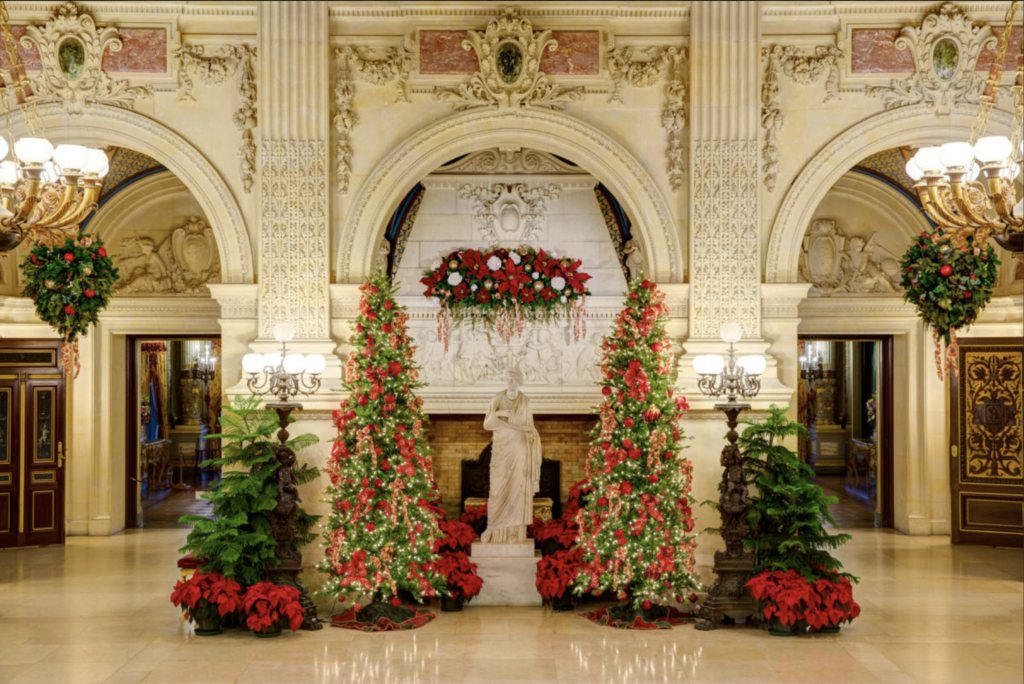 Living in Rhode Island affords you easy access to beaches, sailing, and many opportunities for summertime fun. Locals and summer visitors relish the sunny seaside days, but many of us appreciate the off-season equally as much. While the wide variety of activities and entertainment available during the fall and winter months may be lesser-known, they provide a broad range of experiences to fill your free time until bathing suit season returns! We compiled a list of our favorite winter events in and around Newport, RI to help you play tourist in your own town and perhaps discover something new.
Holiday Sparkle in the City by the Sea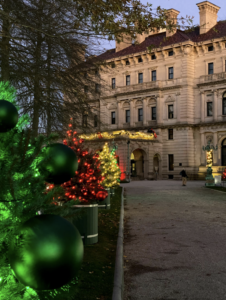 Want someone to do the planning for you? Check out this amazing resource that spells out every day's event offerings leading up to Christmas. Marking its 51st year, "Christmas in Newport" continues with a range of festive, non-commercial holiday activities throughout December. From historic tours and classical concerts to the annual decorative Doorway Contest, there's no excuse to miss out on some holiday fun when they make it this easy!
Holidays at the Newport Mansions
The Newport mansions are a sight to see any time of year, but especially during the holiday season, with trees, lights, and ornate decor you just can't miss. Plan a holiday brunch in the Chinese Tea House at the Marble House or a visit to the Elms to take it all in, or enjoy an outdoor stroll through the sparkling winter wonderland that the Breakers mansion is known for this time of year.
Looking for even more holiday splendor on Aquidneck Island? No problem! Check out Christmas at Blithewold Mansion (101 Ferry Road, Bristol) through January 9, or stop by Rough Point (680 Bellevue Avenue, Newport) to take a holiday tour.
Learn the ins and outs of Newport holidays gone by with this hour-long historic walking tour — a favorite among visitors and locals alike. Rich with interesting facts about Newport's holiday traditions throughout the years, this family-friendly activity invites you to spend a winter evening outdoors, learning and enjoying some truly festive fun.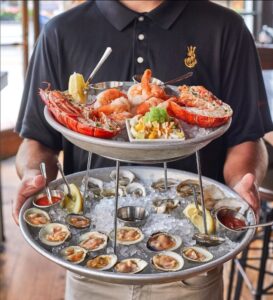 The Newport Winter Festival 
Popular with both visitors and locals, the Newport Winter Festival returns this year for ten days in February. Festivities include family-friendly fun, food, drinks, and musical entertainment. While the long list of unique events makes it hard to choose, you will most likely find us lounging by a fire pit sipping something delicious from the Polar Pineapples ice bar overlooking Narragansett Bay. Find the list of events on the Newport Winter Festival event calendar. 
Newport's food scene is regularly expanding and evolving. Let the local experts be your guide during this 1-mile stroll runs along Newport's Historic Thames Street. The experience includes a three-course meal accompanied by specially selected wine pairings at three of Newport's exquisite restaurants. Tours are available Friday and Saturday evenings in February and March, starting at 6:00 PM. You're sure to discover something new and maybe even connect with some like-minded foodies.
Pick up fresh produce as well as prepared foods and gifts for foodies (or yourself!). Even though it's winter in New England, you can still enjoy fresh seasonal produce. Winter Farmers Markets are open in Newport, Bristol, Warren, and Kingston, Rhode Island. In fact, we consider it one of the special benefits of living in Newport County. You can find a map and market hours on the FarmFreshRI website.
Unique Newport Winter Experiences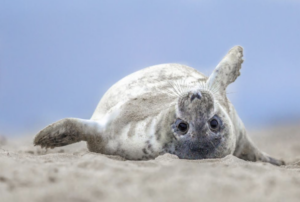 (Departing from 30 Market Square, Newport)
Enjoy an up-close look at migratory harbor seals in beautiful Narragansett Bay on an expert-guided, educational boat tour through Save the Bay. This has been a favorite Newport County tradition for fifteen years and counting, offering individuals and families the chance to explore Newport Harbor by water and learn more about the seals that spend time there this time of year. 
(110 Long Wharf, Newport)

Sailing is a time-honored tradition in Newport County, and the winter months are no exception! Head down to the water near the Newport Yacht Club for some excitement as you watch the brave souls racing year-round in the Newport Laser Fleet and Newport Yacht Club's Frostbite Fleet sponsor races. 
Ways to Get Moving Around Newport County
(1942 West Main Road, Middletown)
Enjoy an hour and a half walk around scenic Simmons Farm with your very own goat as your guide! Visit pigs, cows, ducks, and chickens as you take in the views and ask farmers Kayla or Aidan anything you want to know about farm life. Bundle up and bring the whole family for this favorite outdoor activity.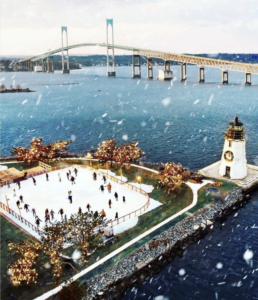 Ice Skating at Newport Harbor Island Resort
(1 Goat Island, Newport)
The Great Lawn at Newport Harbor Island Resort on Goat Island becomes a seasonal, outdoor skating rink during the winter months. Open to the public, skate here while taking in front-row views of the Newport Bridge and Narragansett Bay. Looking to warm up after? Check out the resort's pop-up igloos and fire pit deck to keep the winter fun going.
Whether you're looking for a quintessential holiday experience in the City By the Sea or want to try something new in true New England-style, there's no shortage of opportunities in and around Newport, RI. Want to learn more about living in Rhode Island? Feel free to give us a call (401) 680-6588 or send us a message info@hoganri.com.