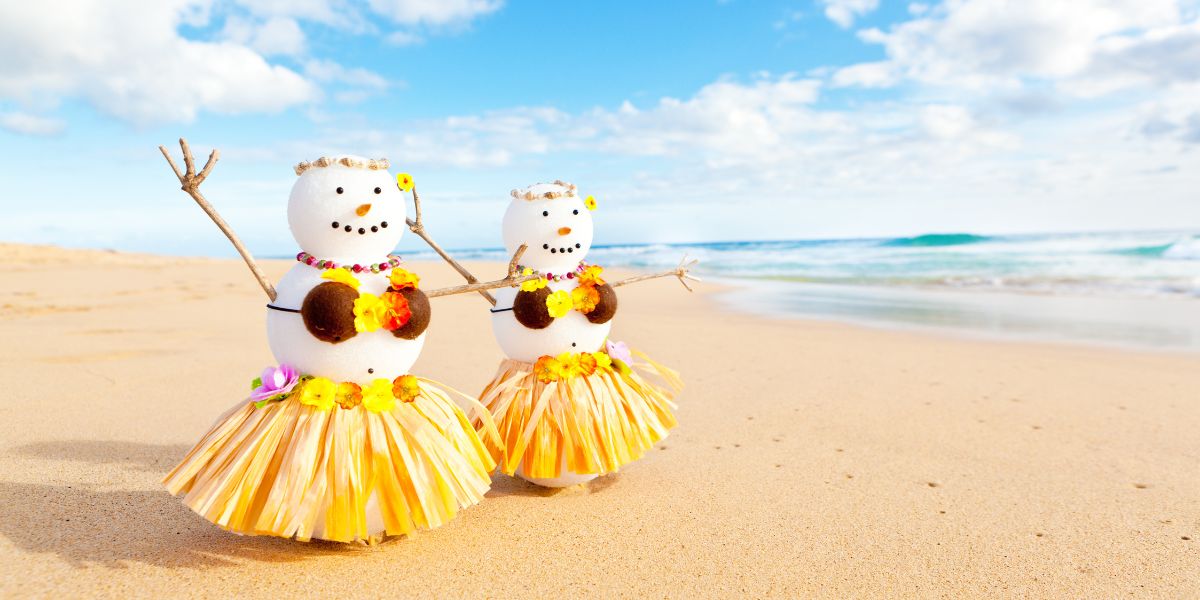 While many in Newport County relish crisp winter days, ski trips, and cozy evenings at home, some prefer to slip on a pair of flip-flops and head south for the winter months. Some of our clients who divide their time between two homes have perfected the art of "snowbirding" – temporarily moving to a warmer climate until the spring thaw. Snowbirding, however, requires a bit more planning than simply buying an airline ticket and locking the front door behind you. Thinking about trying an extended vacation away from home? This resource will help you properly prepare your property so you can relax and enjoy your winter escape.
The Early Bird Catches the Worm
The secret to worry-free snowbirding is to plan ahead. Following are some suggestions to help protect your property from theft, water damage, or other unwanted surprises. By taking some proactive steps and perhaps enlisting the help of some clever digital tools or local service providers, you can effectively winterize your home and prevent it from appearing unoccupied and vulnerable.
Feathering Your Nest
You probably already know that leaving your New England home empty has a few risks. Since freezing air could potentially damage pipes and appliances, you can avoid such accidents by taking the following precautions.
Set the thermostat between 55 and 60 degrees

rather than shutting off the heat completely to

prevent your pipes from freezing.

Turn off the water and consider having the pipes drained by a professional.

Clean, defrost, and unplug refrigerators and freezers. Leave their doors open to prevent mildew.

Cap fireplaces and/or make sure flues are closed so critters aren't tempted to move in.

Unplug appliances like the washer and dryer, microwave, and television to reduce energy costs.

Confirm that the alarm system works properly and notify your service provider of the dates you'll be away.

Consider upgrading your home monitoring system to alert you of unusual conditions inside the home (like a sudden leak or the interior temperature falling too low).
Maintaining an Eagle Eye
Secure the exterior of your home by ensuring all outdoor furniture or decor is stored away and take steps to give the impression that the home is occupied. Hiring a personal property manager may be the simplest way to put your mind at ease while you're away. Some other actions to consider:
Since snow removal is the responsibility of property owners in Rhode Island,

notify your yard and landscape services of your travel dates and make sure they continue to plow and shovel. In this state, homeowners

must remove snow and ice from sidewalks adjacent to their homes within 24 hours of snowfall or

risk being fined

. 

Forward your mail and pause magazine subscriptions to prevent them from accumulating in the mailbox.

Tell neighbors when you'll be away and ask to be notified if they see anything suspicious. 

Stow away outdoor furniture and other items that could blow away during bad weather.

If you choose to hire a personal property manager, ask your home to be periodically inspected and prepared for any potential storms.
Take Technology Under Your Wing
Today, there are many cutting-edge smart tools available to help you manage your property from afar. Some gadgets can plug into regular outlets and may not even require the help of an electrician. Following is a list of some of the most popular solutions:
Retrofit your home with smart systems that can manage your backup energy sources, lighting, and security systems. 

Set motion-sensitive exterior lights to discourage trespassers.

Install motion-activated security cameras that send alerts to your phone or other digital devices.

Set interior light timers. Some systems offer a clever "Away" feature that randomly turns lights on and off throughout the evening, making it seem like someone is home.

Use digital tools to handle important structural tasks, such as heating system inspections, annual generator maintenance, and other winter safety measures. 

Install a backup power supply that allows you to remotely monitor your generator's operation status and ensure that it kicks in if necessary while you're away.
Happy as a Lark
Planning ahead will leave you feeling more in control of your property from afar so you can enjoy your time away. With just a little planning, you'll feel free as a bird! Give us a call if you're looking for a second home in or around Newport, RI. You can reach us at (401) 845-9500 or send a message to info@hoganri.com.
About Hogan Associates
Hogan Associates is an independent Rhode Island brokerage founded by Leslie Hogan and Matt Hadfield, two of Rhode Island's most experienced agents, each with a strong track record of success in the Greater Newport real estate market. Hogan Associates' 36 sales agents work on behalf of buyers and sellers of fine properties in the coastal communities of southern RI. The firm has offices in Newport and Middletown and is a member of Who's Who in Luxury Real Estate, an elite broker network with more than 130,000 sales professionals located in approximately 880 offices in 70 countries and territories. In 2020 & 2021 & 2022 Hogan Associates received Newport Life Magazine's Best of Newport County award. For more information, visit HoganRI.com.
About Christie's International Real Estate
Christie's International Real Estate has successfully marketed high-value real estate around the world for more than 30 years. Through its invitation-only Affiliate network spanning 48 countries and territories, Christie's International Real Estate offers incomparable services to a global clientele at the luxury end of the residential property market. The company and its affiliated brokerages have recorded approximately US$500 billion of real estate transactions over the last five years. For additional information, please visit christiesrealestate.com.