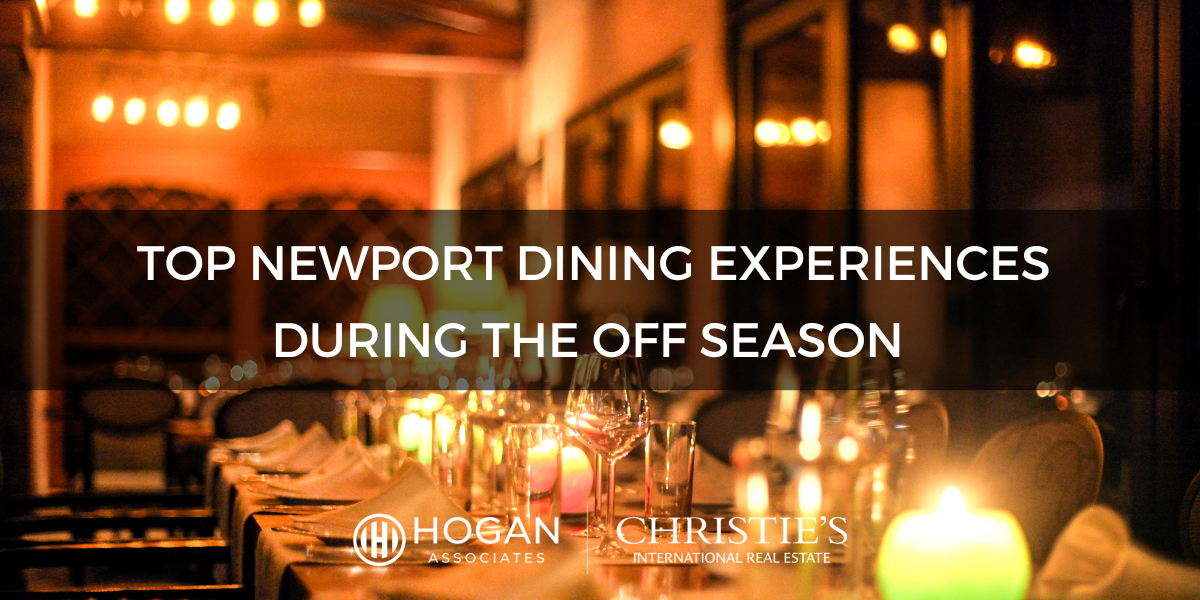 The Off Season is the perfect time to experience Newport's eclectic and fabulous dining scene. The coldest season is the slowest season in Newport, so some restaurants take a break and close during the winter months. Others are just opening and are new to the area, while old favorites are adding fun details (igloo dining) and unique offerings (lobster martini anyone?) to make for a magical night out in this charming seaside city. 
So, if warm drinks by a crackling fire, a view of flickering harbor lights under star-studded inky skies, and a meal to remember are what you're craving, look no further than Newport.
Cozy Fireside Dining at Old Favorites 
Oldest Tavern in the United States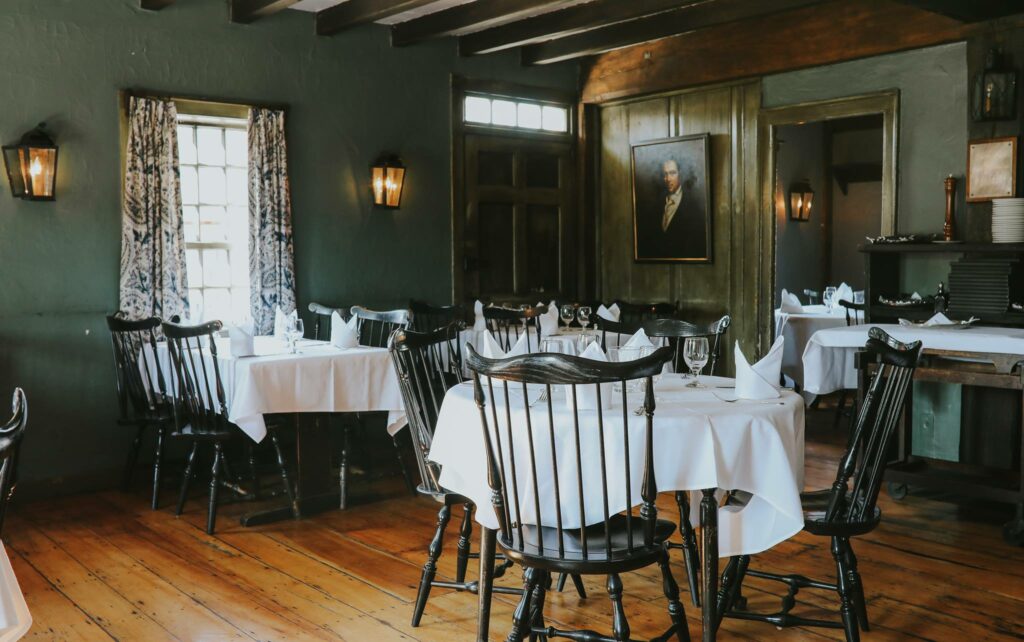 For a delicious meal along with a side of charm and history, White Horse Tavern hits the mark. Opened in 1673, this landmark has been serving locals and visitors delectable foods and decadent cocktails for 350 years in a warm and cozy historical building, complete with fireplace. Be sure to try a lobster martini, the tavern's trademark cocktail. White Horse Tavern closes for a week during winter each year so be sure to check its website for details.
Meals in a Mansion, Reimagined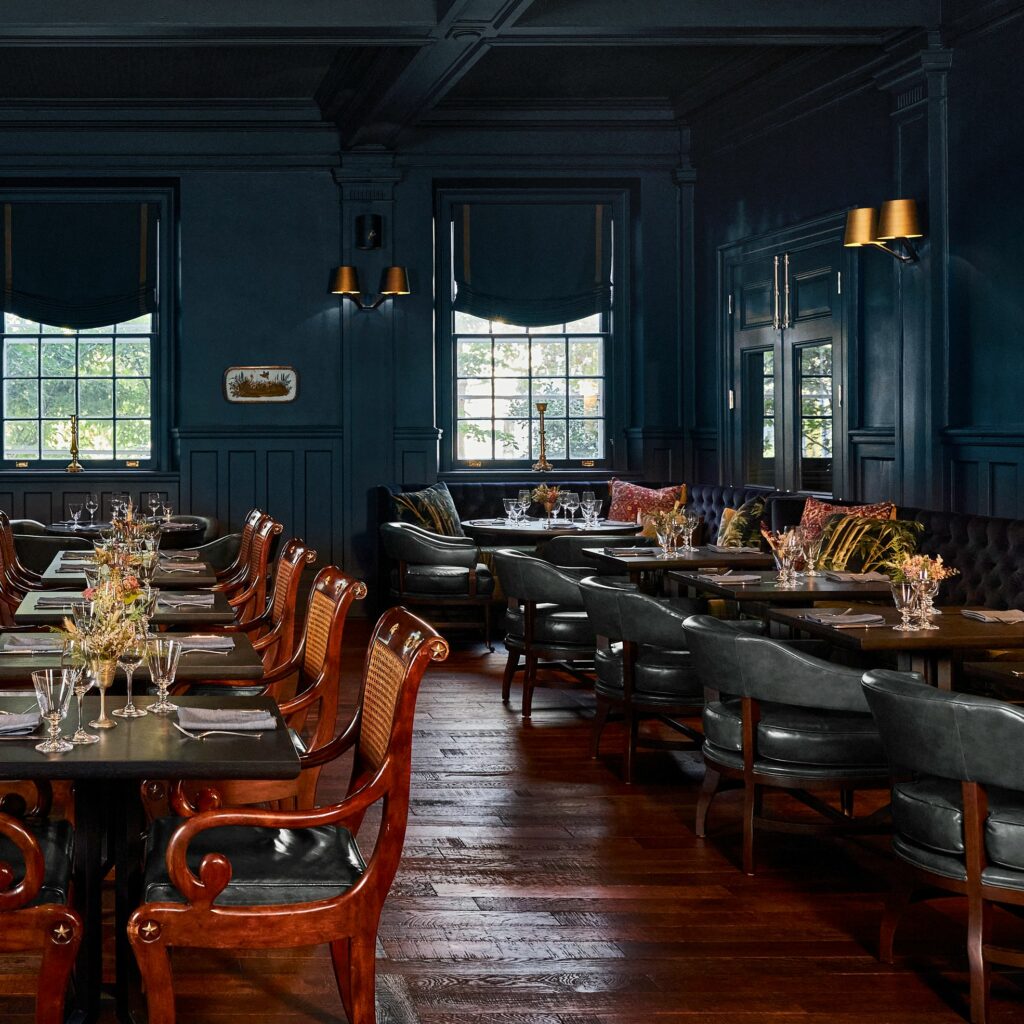 Imagine grand staircases, dark walls, comfortable club chairs, and a roaring fire as the setting for a unique dining experience in downtown Newport. Whether you're looking for breakfast, a quick bite for lunch, weekend brunch, or a romantic dinner, the Dining Room at the Vanderbilt is the epitome of class. This former mansion of business tycoon Alfred Gwynne Vanderbilt has been reimagined to become a destination in the heart of the city. https://aubergeresorts.com/vanderbilt/dine/the-dining-room-at-the-vanderbilt/. 
A Taste of Italy Without the Travel
The scents and flavors of Northern Italy come alive right here in downtown Newport at the charming Lucia Italian Restaurant on Thames Street, just across from Brick Marketplace. Whether you're looking for pizza, pasta, salad, or seafood, Lucia's has been serving up Italian delights since 1993 and is a favorite among locals too. 
Something New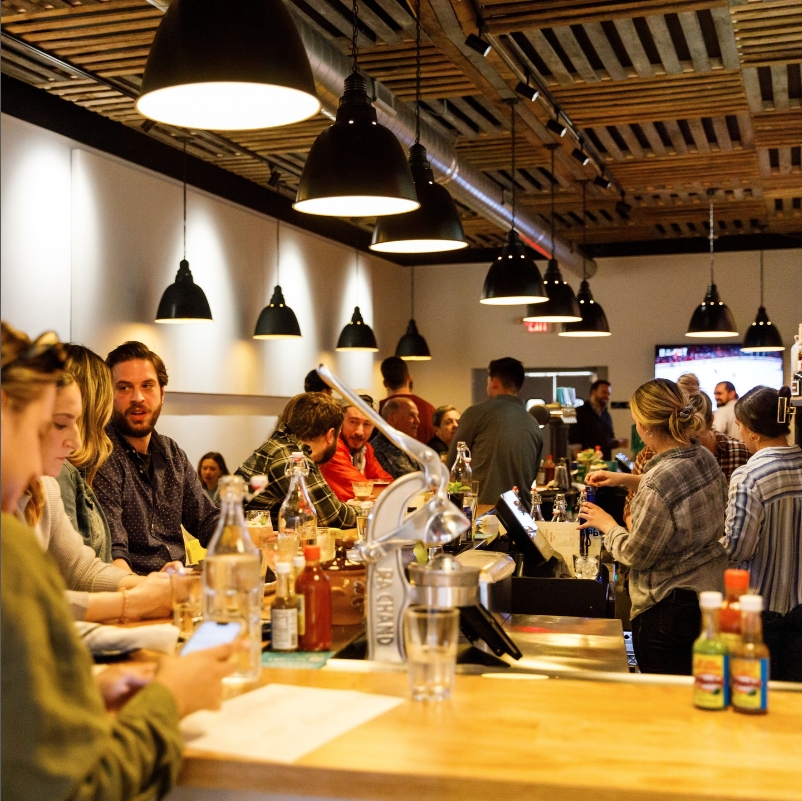 If you're craving tacos, head over to the new La Vecina Taqueria, serving up some amazing taco creations. They're available for dine-in or take out, as individual orders or party packs for a larger gathering. For authentic Mexican flavor head over to this new hot spot that's open for lunch and dinner Friday through Sunday, and dinner only Monday through Thursday.
Small Plates, Big View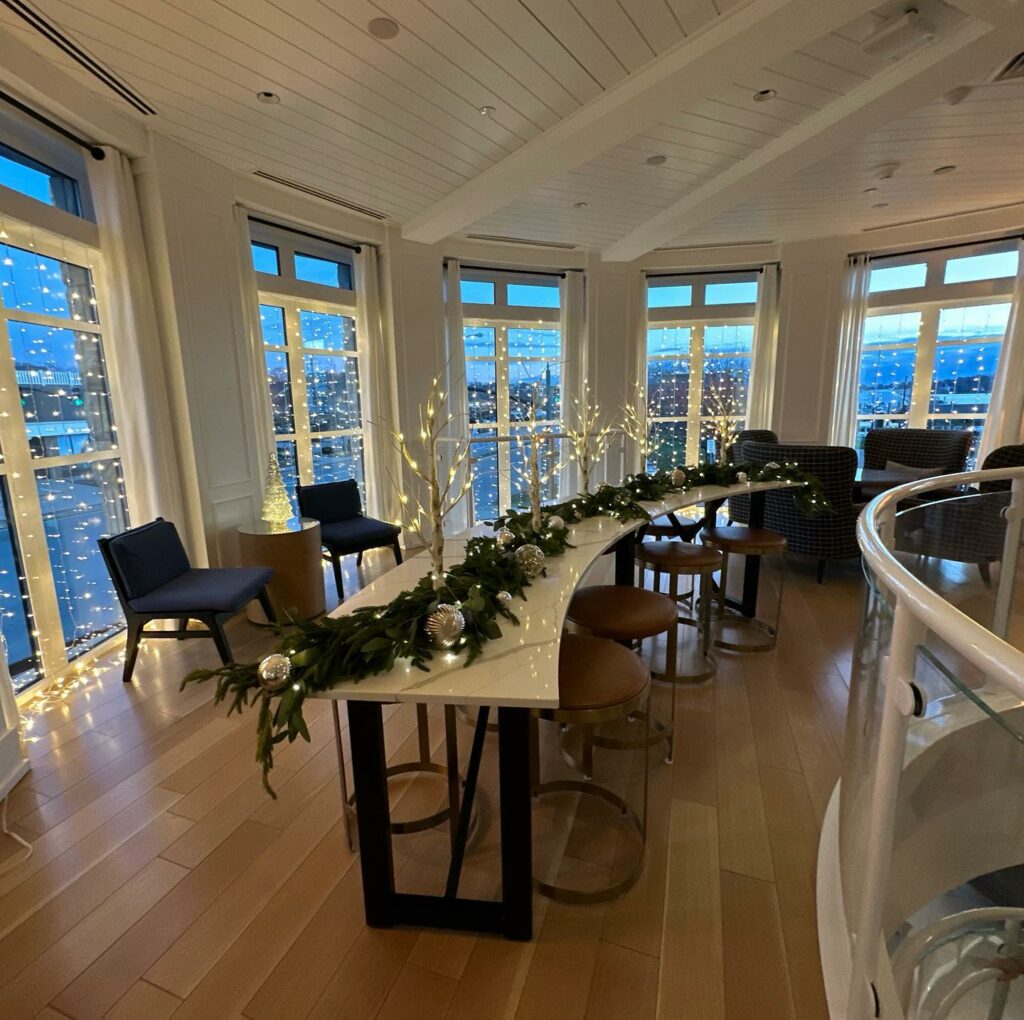 A circular room, panoramic views, and small but oh-so-tasty plates to share. Sound good? Then the Living Room at the Brenton Hotel is for you. You'll delight in the menu at L.R., which offers locally sourced foods and creative cocktails all in a warm setting with sofas, armchairs, and even a fireplace, all with a view. Plus, the rooftop opens for outdoor seating when the warmer weather arrives. Another bonus: the Brenton Hotel is pet-friendly, so you can bring along your furry friend if you plan to stay the night. Be sure to plan now for your summer stay. https://hoganblog.com/2023/02/17/winter-is-the-best-time-to-plan-your-summer-in-newport/)
https://brentonhotel.com/food-and-drink/
Outdoor-ish Dining
If you're missing those lazy days dining outside by the water, you still can even in these colder months! Some of the restaurants in Newport now have igloos available for al fresco winter dining.  You can find more information on that and other winter activities in the area here.  
Looking for more dining recommendations? Check out some of our blog posts on the best dining in and around Newport, Rhode Island.