Newport, RI, has undergone many transformations since its founding in 1639. From an early-American port city to a playground for the Gilded Age's richest families, Newport has become a dream destination for many. 
While many know Newport for its grand Renaissance-style mansions with their symmetrical sides and arched or domed entrances, Newport is also home to many well-preserved examples of some of the country's greatest architectural periods, from the oldest home in Newport that dates back to 1697 to its sprawling modern mansions along Ocean Drive. 
Let's look at some common architectural styles throughout Newport's impressive history. 
First Period or Post-Medieval English (ca. 1600-1700)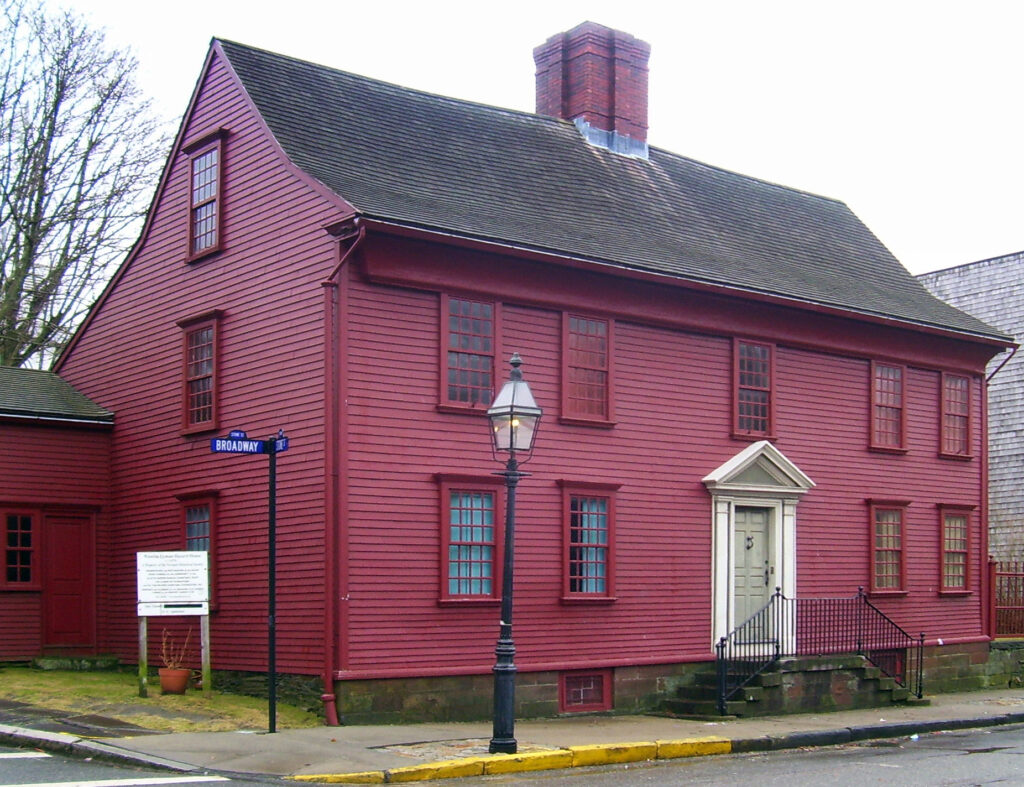 One of the oldest home styles in the United States, First Period homes have distinctive large center chimneys and steep-pitched roofs designed to handle heavy snow. They're often asymmetrical since generations of family members often added onto a house instead of building a new home elsewhere. First Period homes also have windows made of many smaller panes of glass, called lights. 
One example of a First Period home in Newport, RI, is the Wanton-Lyman-Hazard House, located at 17 Broadway and owned by the Newport Historical Society.

Georgian (ca. 1700-1780)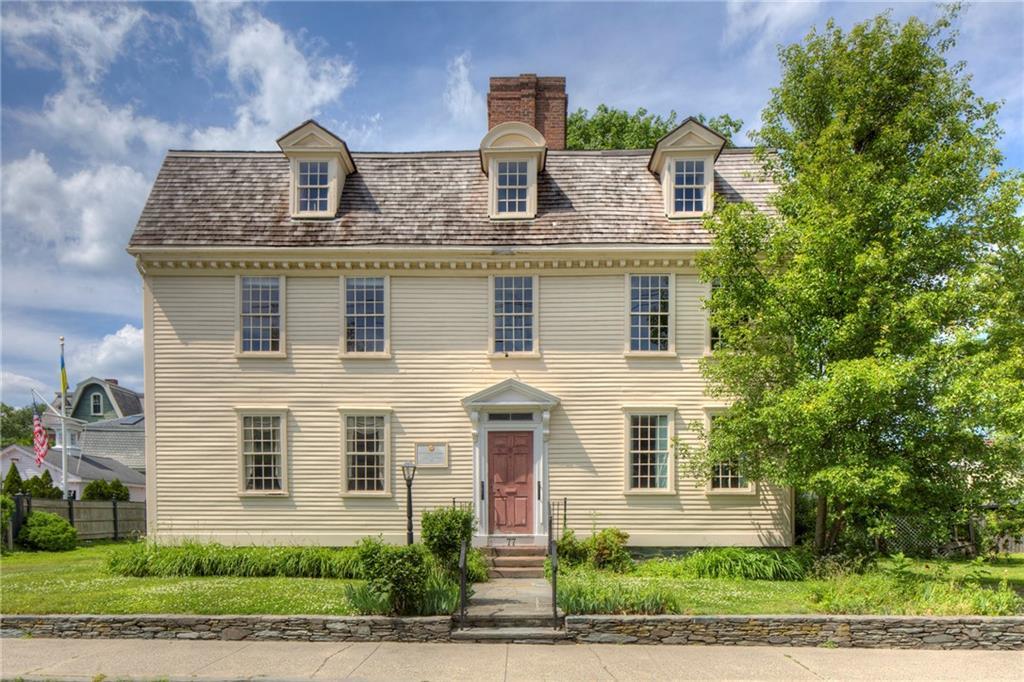 Georgian-style homes are usually two floors with a centered facade. The front door is often topped with a decorative crown and small square transom windows, though later examples may have a fanlight transom. The windows are centered and symmetrical and usually have between nine to twelve small panes (lights) per window separated by pieces of wood called muntins. Georgian homes often have gambrel roofs and high, 10-foot ceilings. Interiors were fairly plain, and many homeowners relied on decorative furniture and window dressings to create a feeling of luxury. 

Federal Style (ca. 1780-1840)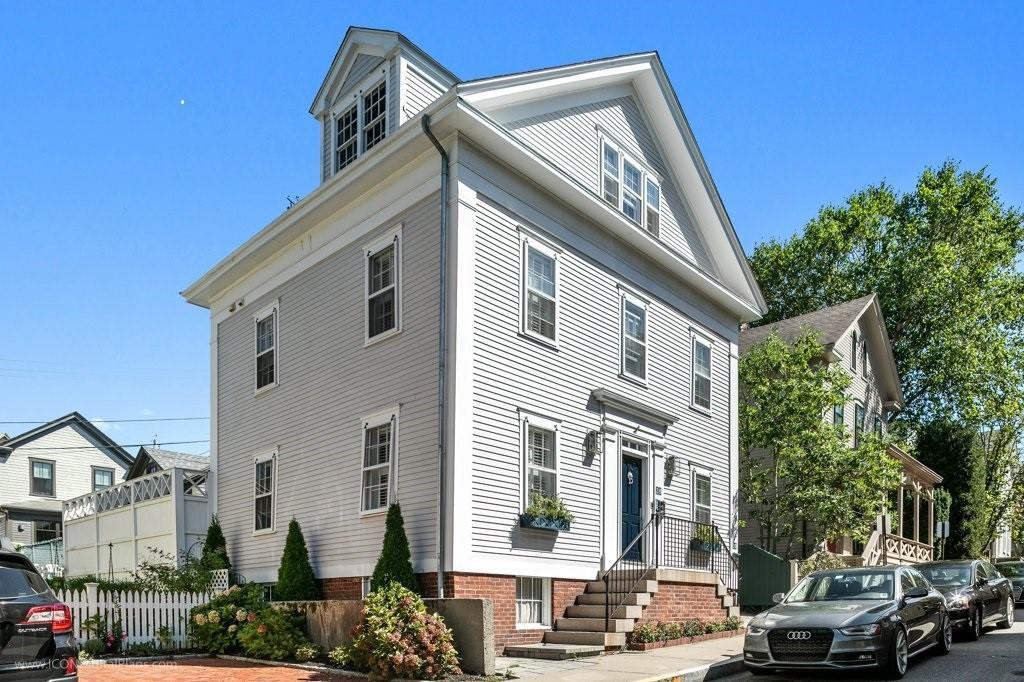 Federal-style homes have two floors and are rectangular, much like Georgian-style homes. But, Federal-style homes are different in that they have more elaborate door fronts and steps on either side leading to the front entry. The windows are still symmetrical but now have only six lights per window. Distinctive interior features include carved plaster decorations on door surrounds, over windows, and in some paneled wall inserts. These designs can be garlands, swags, urns, and more, depending on the taste of the sculptor or homeowner. 
Queen Anne (ca. 1880 – 1910)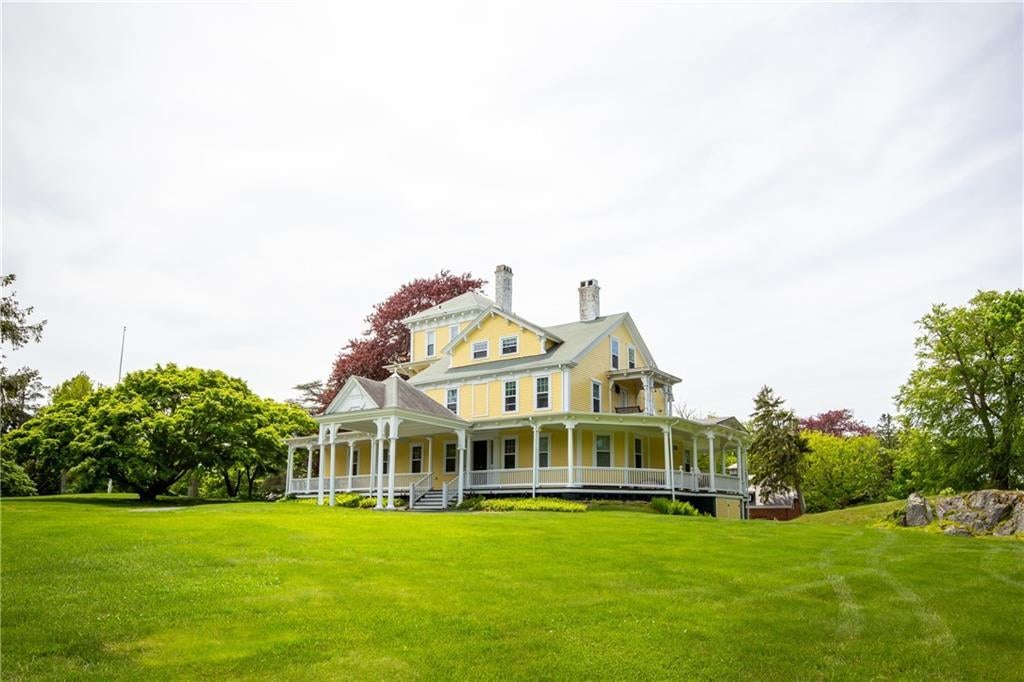 89 Harrison Avenue #6, Newport RI
A Queen Anne home is based on British architect Norman Shaw's design. When American architect Henry Richardson saw the popularity of Shaw's homes, he designed the first Queen Anne home in the United States, the Watts-Sherman House in Newport, Rhode Island. Queen Anne homes were intended for the rich who could afford to mix elements like brick with different types of wood such as shingles and clapboard. There's an air of whimsy with many Queen Anne homes. Popular features of a Queen Anne home include irregular roof lines, open floor plans, towers, turrets, overhangs, spindles, gingerbread ornamentation, wrap-around porches, wall projections, and using different materials and textures to avoid any flat or plain wall space. There are so many varied elements that no singular home incorporates all the possible design details. 
Shingle Style (ca. 1880-1900)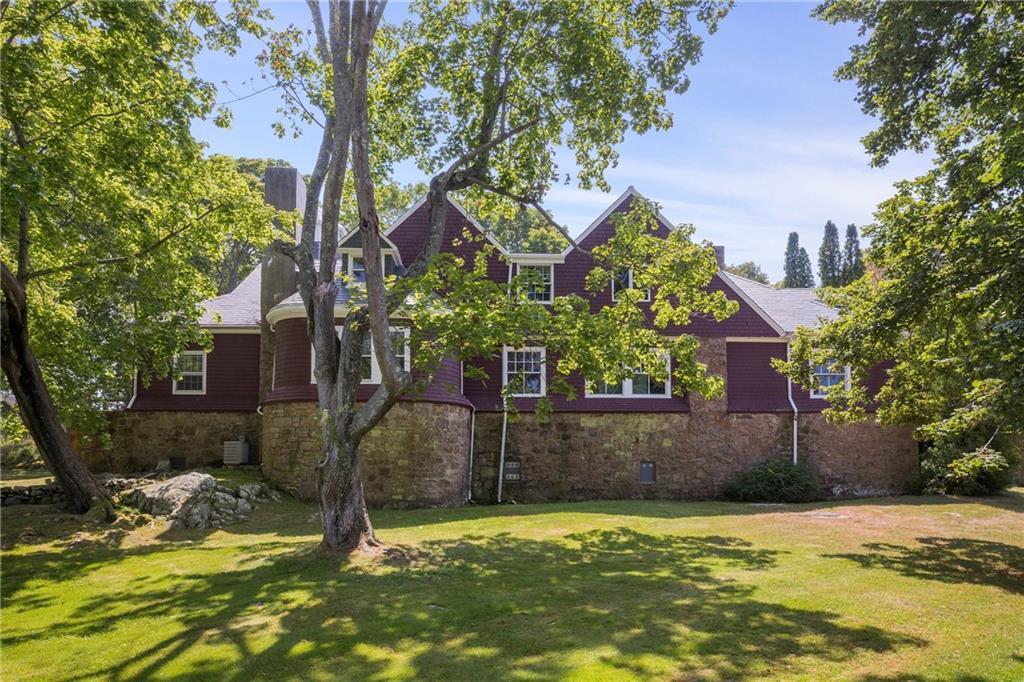 8 Beacon Hill Road, Newport RI
The shingle style is a classic and uniquely American architectural style. In fact, when many people think of classic New England seaport architecture, the shingle style is the type of home that comes to mind. It was inspired by the irregular angles, open floor plans, towers, and wraparound porches of the Queen Anne style. The major difference is that instead of opting for an exterior of mixed materials like clapboard, shingles, and masonry, the shingle style uses small wooden shingles along the whole exterior or a masonry first floor with small wooden shingles on the second and third floors. If you look around seaside towns like Newport, you'll see many well-preserved shingle-style examples, including famous buildings like the International Tennis Hall of Fame. 
Colonial Revival (ca. 1880-1955)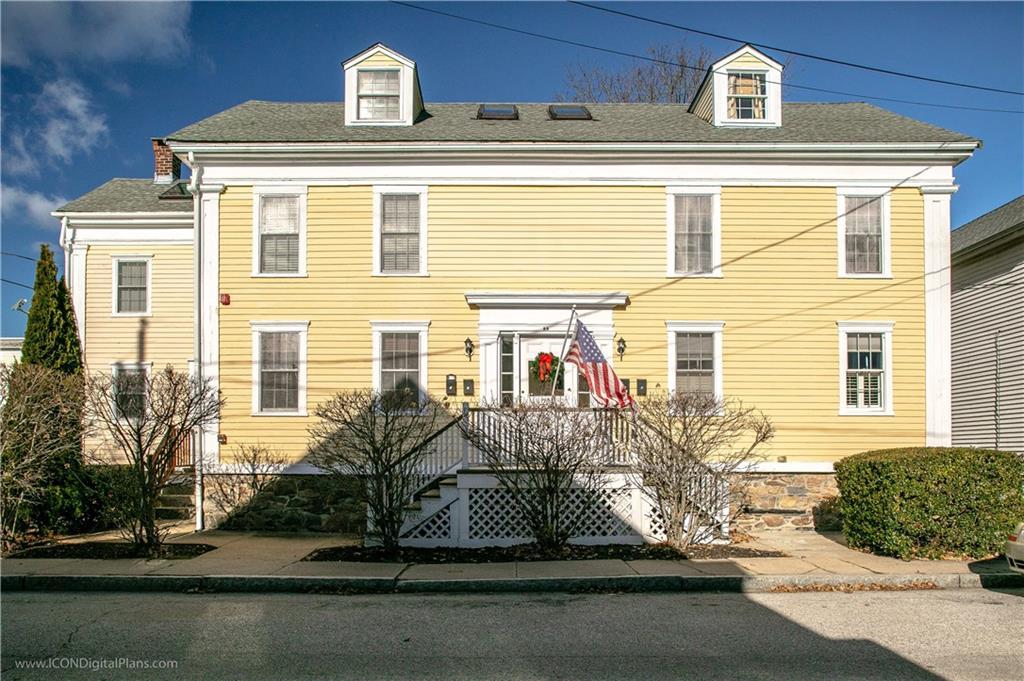 22 Stockholm Street #1, Newport RI
During the same period of Queen Anne and Shingle Style designs, architects and home builders began looking to the colonial past for inspiration. Using design elements from the original colonial homes around them, designers started incorporating features like front facade symmetry, dormers, double-hung windows with multiple window panes, fan lights and pediments above the main entrance, and steps to the front entrance reading up from both sides of the home. Colonial revival homes tended to be larger and often had open floor plans, unlike their predecessors. 
Stunning examples of these architectural styles are found right here in Newport, RI. Call us at (401) 680-6588 or send a message to info@hoganri.com to inquire about these homes or to discover more opportunities to own a piece of Newport's architectural history.
About Hogan Associates
Hogan Associates is an independent Rhode Island brokerage founded by Leslie Hogan and Matt Hadfield, two of Rhode Island's most experienced agents, each with a strong track record of success in the Greater Newport real estate market. Hogan Associates' 36 sales agents work on behalf of buyers and sellers of fine properties in the coastal communities of southern RI. The firm has offices in Newport and Middletown and is a member of Who's Who in Luxury Real Estate, an elite broker network with more than 130,000 sales professionals located in approximately 880 offices in 70 countries and territories. In 2020 & 2021 & 2022 Hogan Associates received Newport Life Magazine's Best of Newport County award. For more information, visit HoganRI.com.
About Christie's International Real Estate
Christie's International Real Estate has successfully marketed high-value real estate around the world for more than 30 years. Through its invitation-only Affiliate network spanning 48 countries and territories, Christie's International Real Estate offers incomparable services to a global clientele at the luxury end of the residential property market. The company and its affiliated brokerages have recorded approximately US$500 billion of real estate transactions over the last five years. For additional information, please visit christiesrealestate.com.