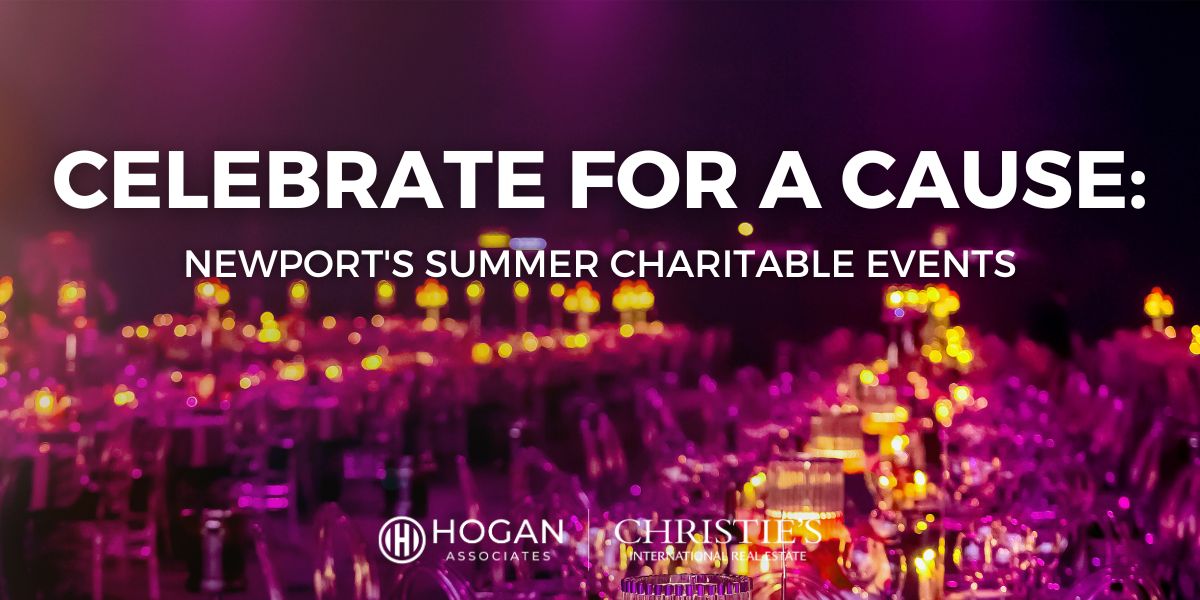 For many summer residents and locals alike, summer in Newport means elegant outdoor events under tents and twinkling lights. One can feel themselves step back in time when the spirit of generosity and philanthropy first took hold in America's First Resort. Just as the building that now stands as Newport Hospital's Vanderbilt Rehabilitation Center was graciously donated in 1903 by Alice Vanderbilt, many organizations have their roots in the colorful characters of the Gilded Age.
The city continues its rich tradition of glamorous galas and philanthropic endeavors, bringing together both locals, summer residents and visitors to create a better Newport while reveling in the spirit of the summer season. From the Aquidneck Community Table's Summer Bounty Party, where culinary delights and lively auctions abound, to the Newport Yacht Rendezvous, a dazzling affair in support of the Boys & Girls Club, the upcoming months are packed with unforgettable events. But, unlike the high society events of years past, you don't have to sit around waiting for a formal invitation to arrive; all events are open to the public.
June Events
Aquidneck Community Table's Summer Bounty Party
Enjoy the Summer Solstice with an evening at Stoneacre Garden as the Aquidneck Community Table raises money for programs like their Farmer's Market, community gardens, school gardens, kids' programs, and more. You'll sample food and drinks by local vendors, enjoy live music by Lois Vaughan Music, and get to participate in auctions and raffles. 
Where: Stoneacre Garden, 151 Swineburn Road, Newport, RI
When: Tuesday, June 20, 6:00 PM – 9:00 PM
Full Details: Aquidneck Community Table
10th Annual Newport Yacht Rendezvous
The Newport Yacht Rendezvous is The Boys & Girls Club of Newport County's largest fundraiser of the year. Join them for an evening of super yachts, dinner, and dancing at Safe Harbor Newport Shipyard. The Boys & Girls Club offers programs to provide fun, friendship, mentorship, and safe places during non-school hours for the youth of Newport County.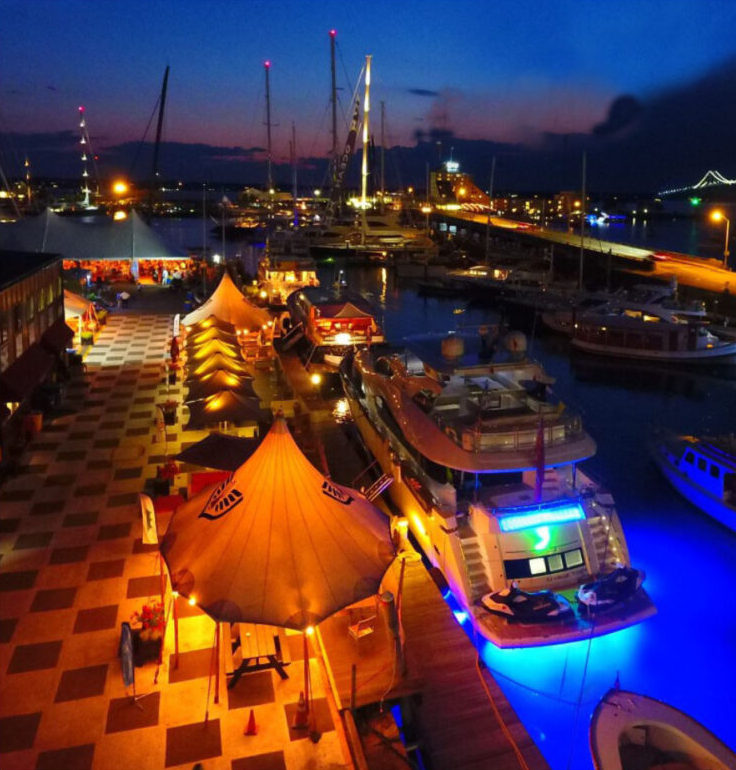 Where: Safe Harbor Newport Shipyard, 1 Washington Street, Newport, RI
When: Friday, June 24, 5:30 PM -10:30 PM
Full Details: Boys & Girls Club of Newport County
July Events
IRYS School of Technology and Trades' Summer Gala Featuring UB40
Join the International Yacht Restoration for their annual summer gala. IRYS is the premier marine trades and modern manufacturing school in the United States, and they were recently named one of the Best Maker Schools in the world by Newsweek. Proceeds from this event directly fund their school by providing need-based scholarships for seventy percent of their students. This helps students buy tools, safety equipment, student project materials, and more. Join IRYS for an evening to remember with cocktails, dinner, and a memorable performance by UB40.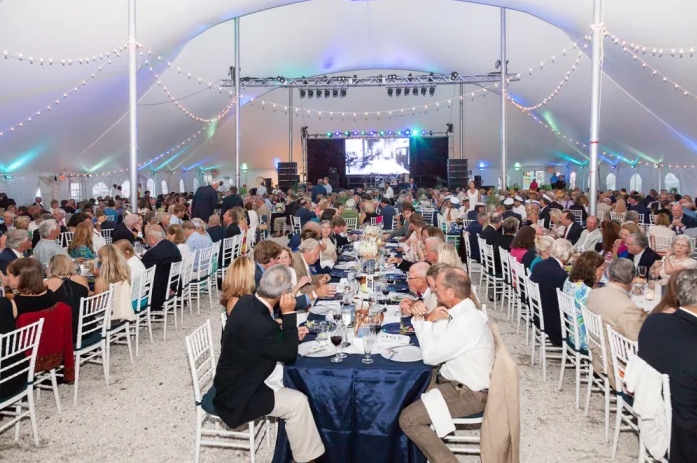 Where: IYRS, 449 Thames Street, Newport, RI
When: Saturday, July 8, 6:00 PM
Full details: IRYS
A Salute to Health – Celebrating 150 Years of Newport Hospital
Newport Hospital celebrates 150 years of service to Newport County this year! The proceeds from this year's event are going to develop an eight-bed adolescent behavioral health unit. Newport Hospital is partnering with Bradley Hospital to ensure that the youth population of Newport County has access to short-term treatment for serious behavioral conditions. 
Where: Belle Mer
When: Wednesday, July 12, 6:00 PM
Full details: Newport Hospital Website
Uncorking the Possibilities
Benefitting the Newport County YMCA's Annual Community Support Campaign, Uncorking the Possibilities is one of the summer's most popular food, wine, and beer-tasting events! Many local restaurants, caterers, and bakeries come together to help the community create a "Y for All." Sponsors include Vickers' Liquors, Bank Newport, Newport Vineyard, and Taproot Brewery. Last year, more than $270,000 was raised to uplift children, adults, and families in Newport County. 
Where: Newport Vineyards, Middletown, RI
When: Thursday, July 13, 5:30 PM – 8:30 PM
Full details: YMCA Event Details
Newport Classical Music Festival
Celebrate the wonder of classical music! Concerts are held in different venues in the city throughout July. From the family-friendly casual outdoor kickoff concert at King's Park on July 4 to an evening with Kelli O'Hara (Aurora Fane on HBO's The Gilded Age) at The Breakers on July 20, there's something for everyone. Support from programs like these help Newport Classical spread the beauty of classical music to families of Newport County.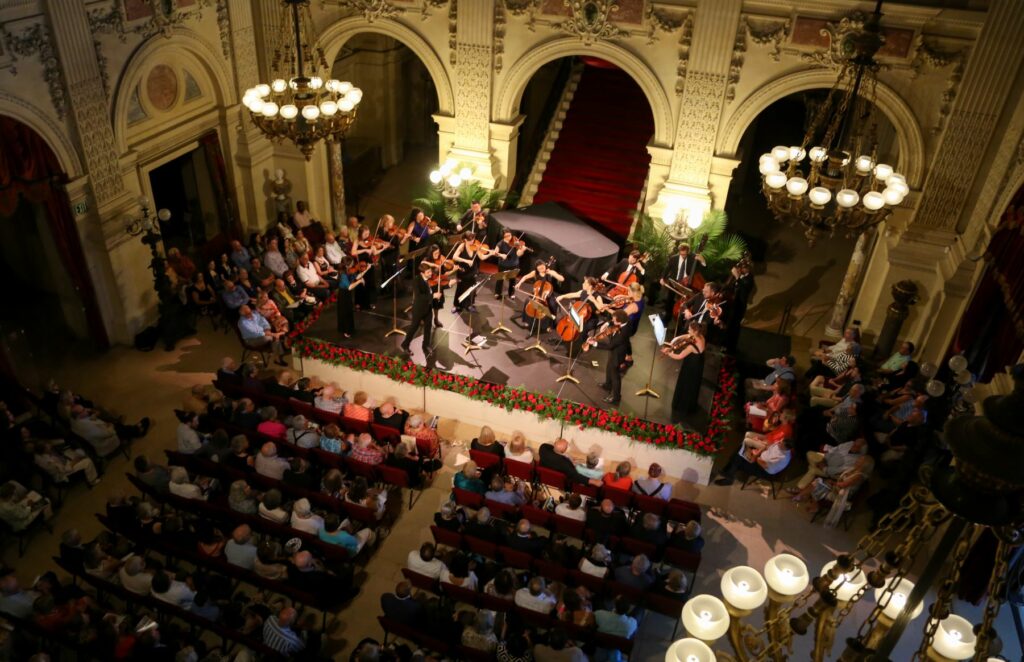 Where: Various Locations
When: Thursday, July 4 through Sunday, July 23
Full Details: Newport Classical Music Festival
August Events
The Preservation Society's Dinner Dance
The Newport Preservation Society is known for its annual fundraising event, the Summer Dinner Dance. This year, the theme is "Outer Space," where they invite you to "twirl on Saturn's rings, jitterbug around Jupiter, and waltz to the celestial strains of Bob Hardwick's orchestra."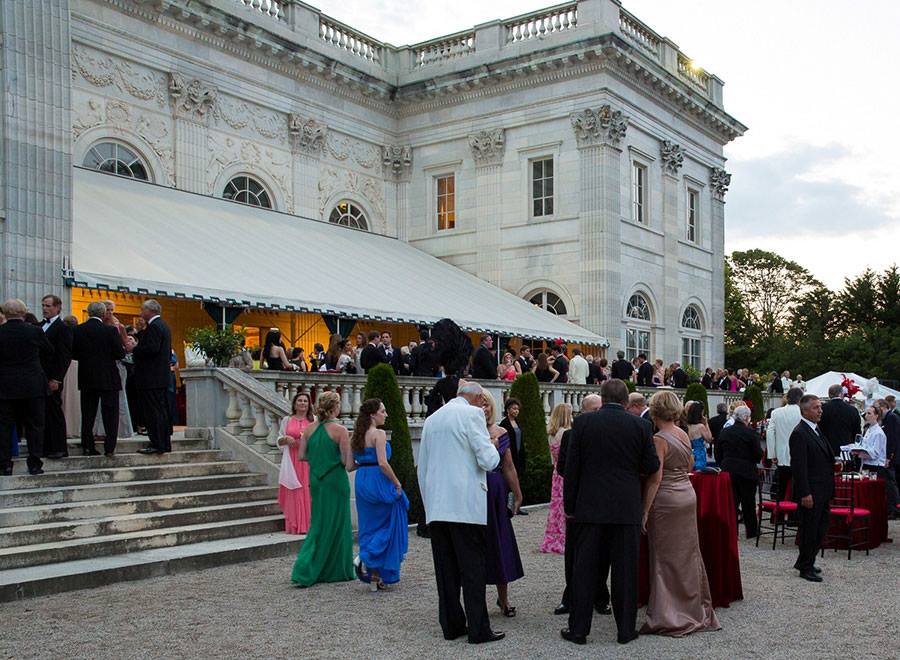 Where: Marble House
When: Saturday, August 12
Full Details: The Preservation Society of Newport County
Newport Art Museum's 30th Annual WET PAINT Event
Join artists and art lovers for a night of silent and live auctions. Proceeds support community outreach activities and help them bring exhibits from some of the world's most renowned artists to the public. Money also goes to their collection acquisition fund, so the museum can continue to showcase amazing works of art from famous artists and emerging artists from our community. 
Where: Newport Art Museum, 76 Bellevue Avenue, Newport, RI
When: August 12th
Full details: More details to come this week
September Events
MLK Center's A Night by the Narragansett
Join the Martin Luther King, Jr. Community Center for an event of fun and charity as they raise money to help the local area's at-risk children, families, and seniors. With your support, the MLK Center can educate youth, keep senior citizens engaged and socialized, offer before- and after-school care for children, keep their food pantry stocked, and provide healthy, comforting meals to those in need. 
Where: Safe Harbor New England Boatworks, 1 Lagoon Road, Portsmouth, RI
When: Thursday, September 7, 5:30 PM – 10:00 PM
Full details: MLK Center
Aquidneck Land Trust Annual Golf Tournament
Compete or just be a spectator to help ALT raise needed funds to continue its pursuit of preserving open space on Aquidneck Island. The event is held at Newport National County Club, a 350-acre club that is also part of the Land Trust's 96 properties. 
Where: Newport National Country Club
When: Monday, September 11, 2023
Full details: Aquidneck Land Trust
If you're interested in buying or selling a property in Newport, RI or its surrounding communities, Hogan Associates Christie's International Real Estate will gladly be your guide. Call us at (401) 680-6588 or send a message to info@hoganri.com.