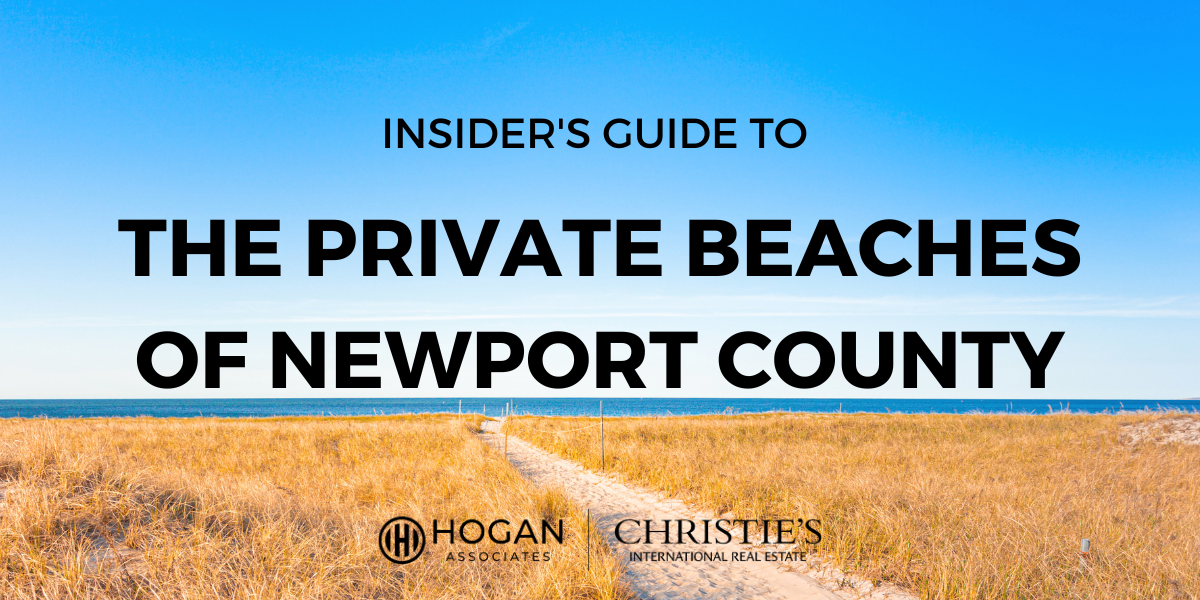 Exclusive properties and private clubs are a long-time tradition in Newport County. Since the days of the Gilded Age, Newporters have organized clubs dedicated to yachting, golf, tennis, gardening, and more. These clubs have created a sense of community, an especially welcome opportunity for those who only spend summers in Newport. Members value the sense of belonging they feel and the chance to connect with friends and make new ones. The same tradition extends to Newport County's seaside which is dotted with several notable private beach clubs. Read on for a quick overview of some of these exclusive sweet spots along the coast.
Private Beaches in Newport, RI
Bailey's Beach – Spouting Rock Beach Association       
34 Ocean Ave., Newport, RI – spoutingrockbeach.com 
Bailey's Beach is a private beach and club located on Ocean Avenue near Newport's famous Cliff Walk. Founded in the 1890s, this elite club is just a few miles away from the public Easton's beach but feels a world away. Early members included Vanderbilts and Astors. Today, its membership of about 600 families enjoy exclusive access to the clubhouse, beach cabanas, tennis courts, along with valet parking and a wealth of amenities and staff that even hosts day camps for children.
Castle Hill Beach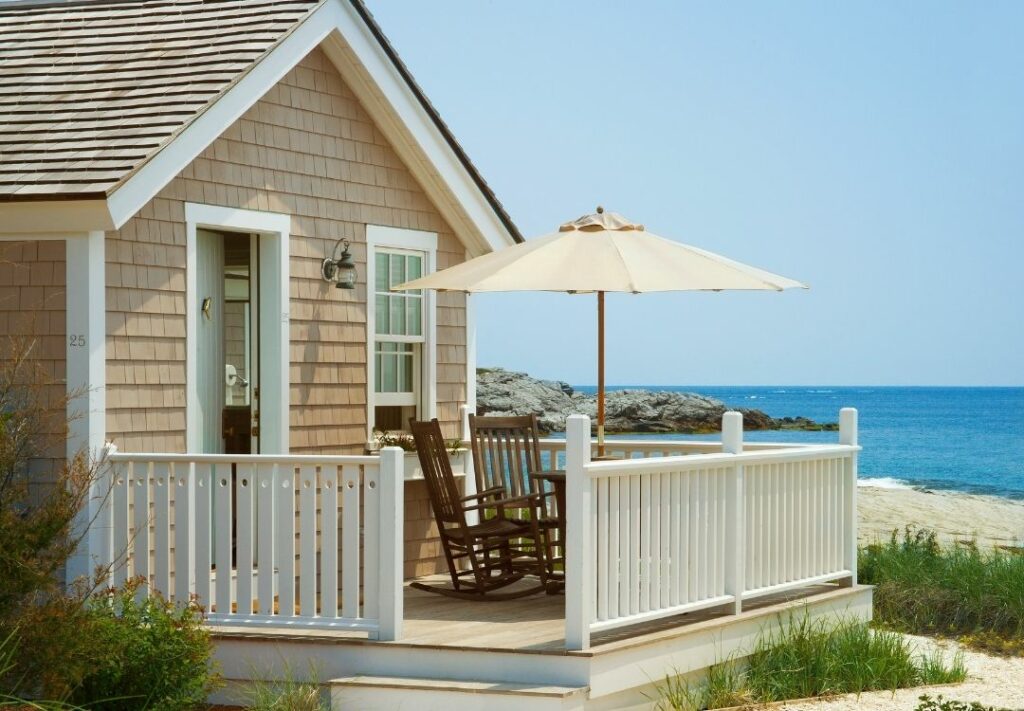 590 Ocean Ave., Newport, RI – castlehillinn.com
Castle Hill Inn is a historic resort situated on a 40-acre peninsula, boasting a  sweeping lawn and unmatched views of the Atlantic. Its half-mile of south-facing beach offers a quiet respite where guests relax on an exclusive section of sand and ocean. But this hidden gem is not open to the public. Guests can enjoy a stay in a cottage or beach house on the dunes or a room in the well-appointed inn.
Hazard's Beach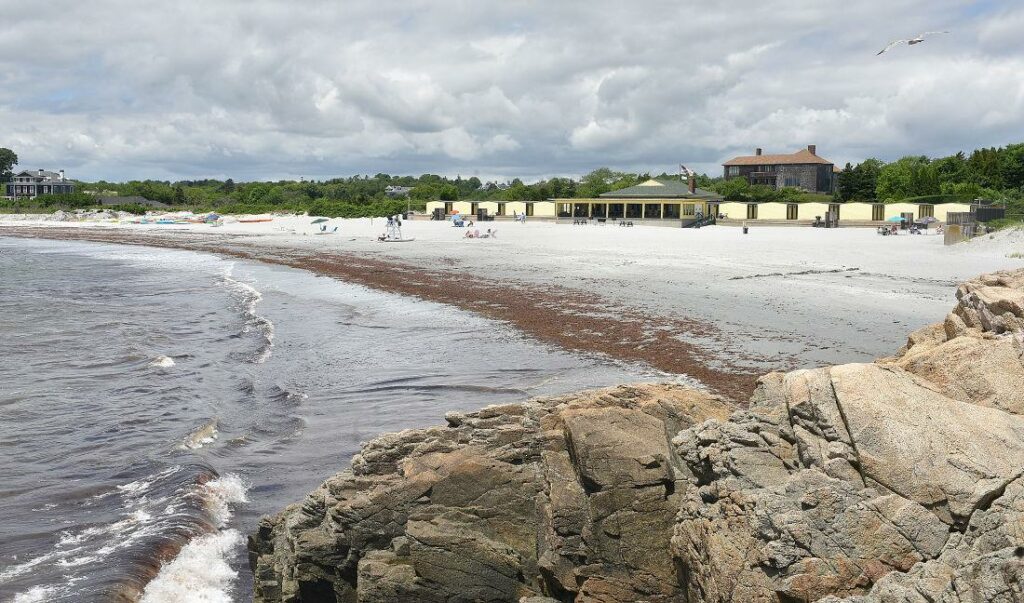 164 Ocean Ave., Newport, RI   
Hazard's Beach is enjoyed by members of this private club located on Newport's famous Ocean Avenue. Complete with a cookout area and picnic tables, it also offers the luxuries you expect in a posh private club, including beach cabanas, valet parking, and a clubhouse. Though only members are allowed access to the beach and facilities, guests of members are welcome for a fee.
Private Beach in Middletown, RI
Peabody's Beach       
Third Beach Road, Middletown, RI – peabodysbeach.com 
Peabody's Beach bills itself as the "most family-friendly spot in the sand," located on the northern edge of Middletown's Third Beach. There is a separate parking lot and entrance for Peabody's Beach and its members enjoy free parking, WiFi, and access to the members-only lounge, snack bar, bathrooms, and showers, along with chair and umbrella rentals.
Private Beach in Little Compton, RI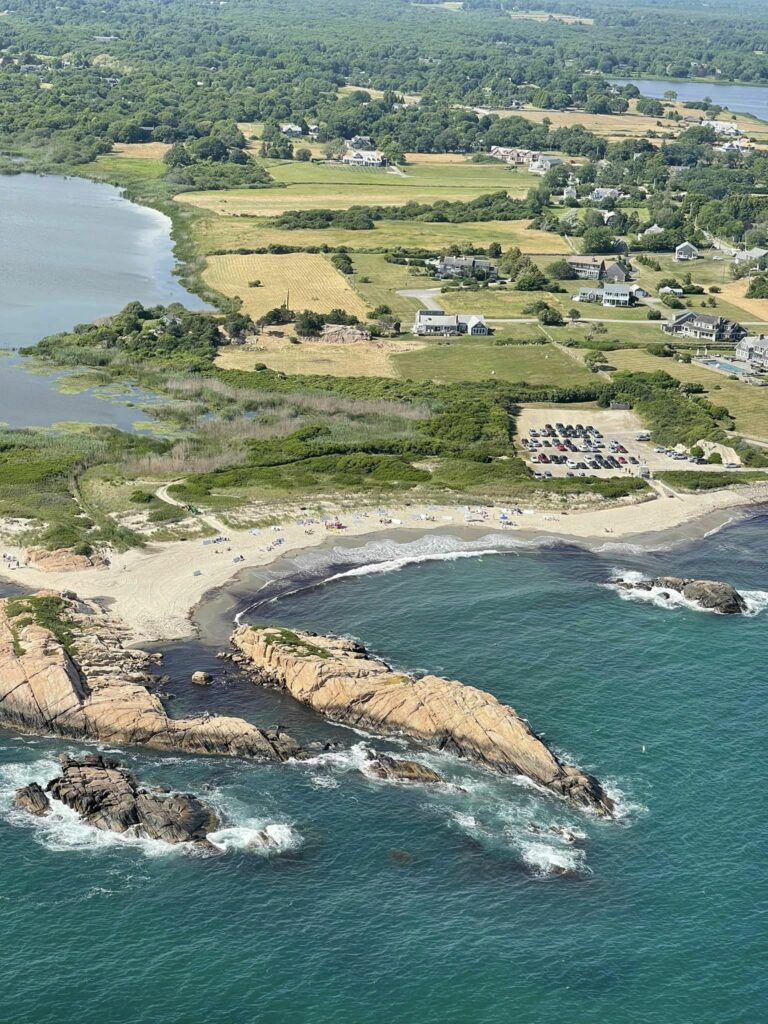 Warren's Point Beach Club             
9 Atlantic Dr., Tiverton, RI 
This secluded stretch of beach is situated on the Rhode Island Sound and offers stunning views of the Atlantic. The beach club has all of the perks that come with the solitude of a private club and a lifeguard on duty throughout the summer.
Not a member of a club? Not to worry. There are plenty of public beaches in Newport County to enjoy. From stunning harbor views to fabulous restaurants, vineyards & breweries, and a plethora of summertime activities, Newport has it all. If you're interested in buying or selling a property in Newport, RI or its surrounding communities, Hogan Associates Christie's International Real Estate will gladly be your guide. Call us at (401) 680-6588 or send a message to info@hoganri.com.