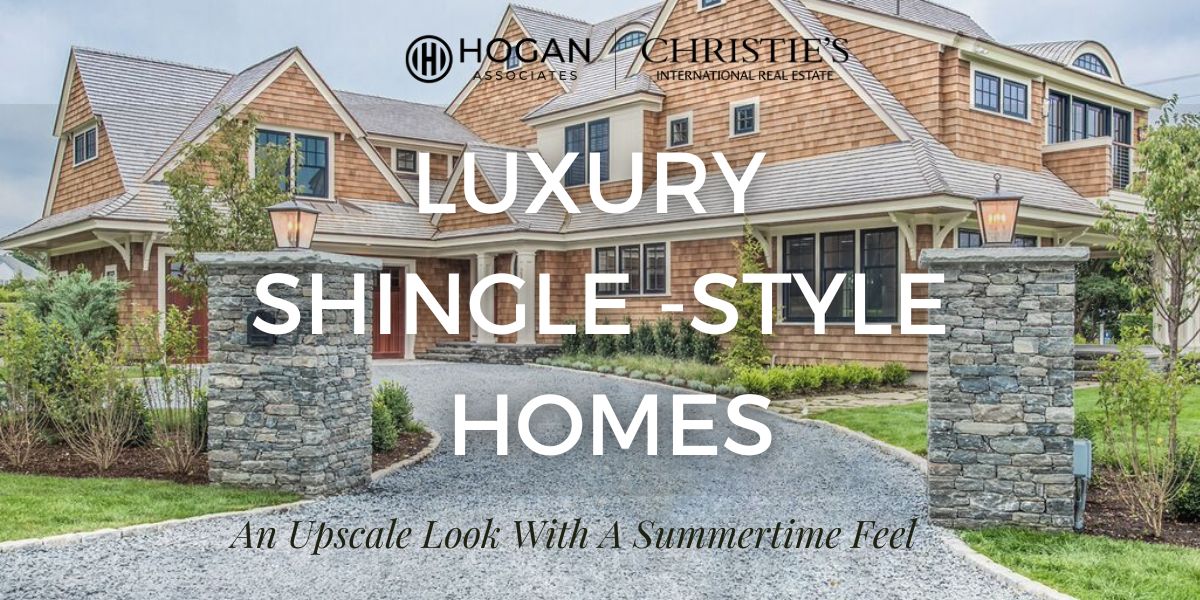 What does Newport, Rhode Island, have in common with the Hamptons of New York, Sycamore, Illinois, and the mountains of Vermont? Besides being nice places to visit, these are all locations where you'll find a specific type of architecture called "shingle-style." Although many associate it with New England, shingled homes can be found across the country and are even listed in the U.S. National Register of Historic Places.
The invention of the shingle-style has been traced to a Boston architect named William Ralph Emerson (1833-1917) — a cousin of the prolific writer. This builder created the look by shingling the exterior of a house in Bar Harbor, Maine, from its roof to just above grade level. His design emphasized horizontal lines that were punctuated by asymmetrical features like towers, turrets, and dormers. To obtain that weathered look, cedar shingles were sometimes dipped in buttermilk and then dried, creating that recognizable gray tinge.
Originally, shingle-style homes were intended to morph into their physical surroundings. These houses were regarded as envelopes of space, and their low, sloping roofs created a soft transition with nature. The style also resulted in drastic changes to interior floor plans. Suddenly, the symmetrical arrangement of rooms divided by a central hall was replaced with an irregular, seemingly random layout.
Many examples of this architecture can be found right here in Newport County. Below are some homes that have been or are currently listed by Hogan Associates. Give us a call if you're on the market for a quintessential New England-style home. 
Historic shingle-style Homes
561 Indian Ave Middletown, RI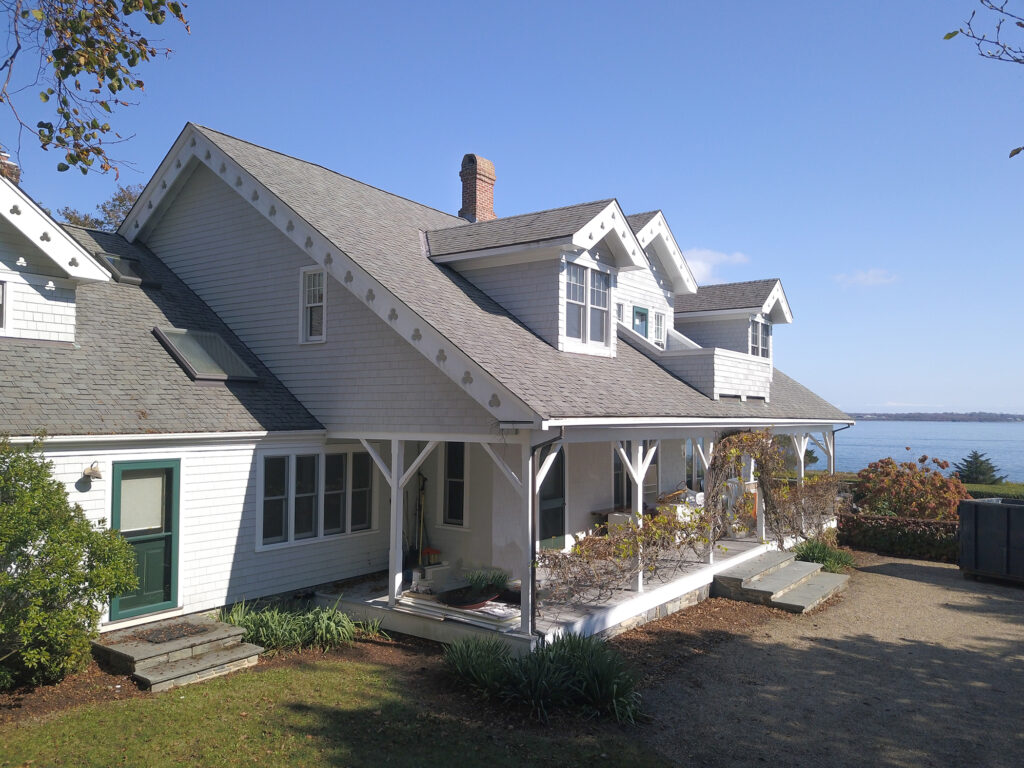 This multi-generational summer home, known as Khent Doon, is an idyllic compound with a private beach and astounding views of the Sakonnet River, Tiverton and Little Compton.
115 Purgatory Rd, Middletown, RI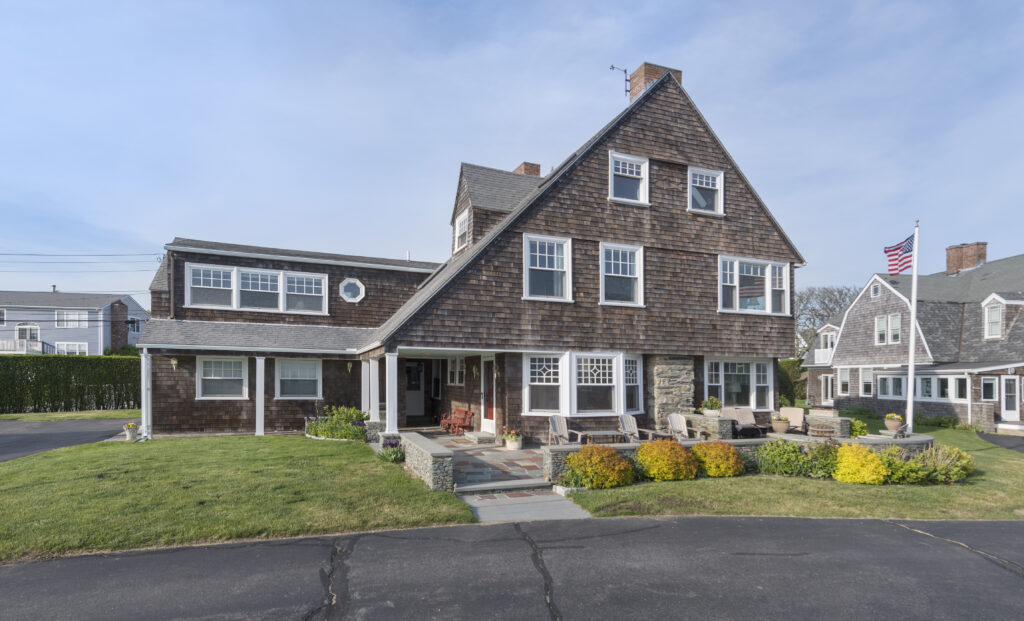 Frederick Law Olmsted, the landscape architect who designed Central Park in New York City, was recruited to design the site of this home so that it would have the best possible views of the Cliff Walk and Easton Point in Middletown, RI.
Read more about this unique home.
Channel Bells, Jamestown, RI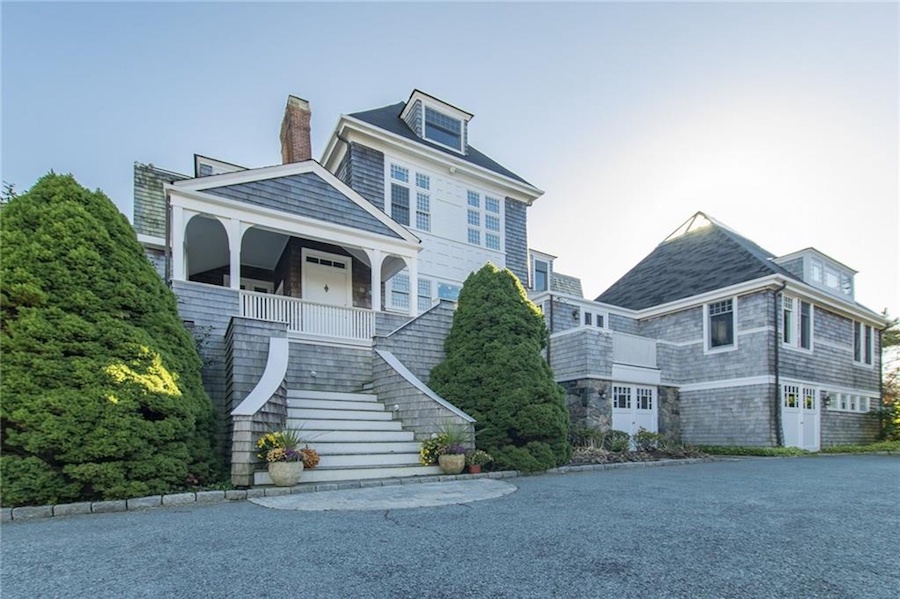 A historic summer cottage on a 2.5 acre property in Jamestown, Rhode Island. According to the Providence Journal, the home was named for the musical sound of bell buoys in the Dumplings.
Modern Adaptations of shingle-style Homes
15 Courageous Dr Bristol RI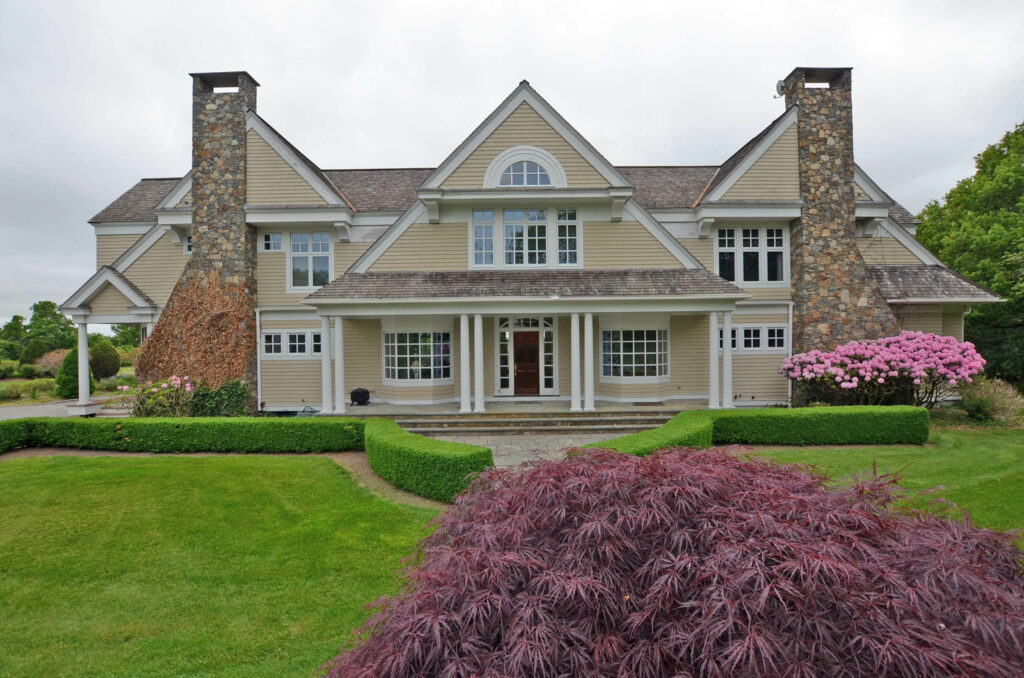 Built in the late 1980s and designed by architect Greg Snyder, this stunning example of a modern shingle-style home is in the famed  Poppasquash neighborhood of Bristol, RI.
21 Kane Ave, Middletown, RI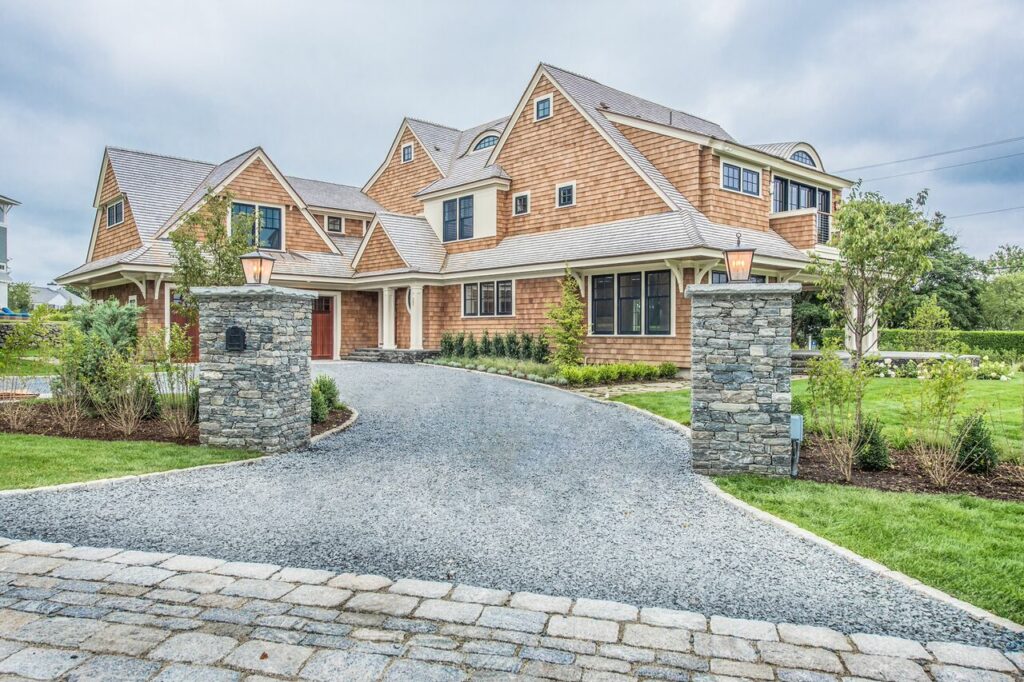 Perched above the Atlantic Ocean on Easton Point, this newly constructed  shingle-style home has stunning water views and convenient proximity to Newport and beautiful beaches.
17 Bryer Ave, Jamestown, RI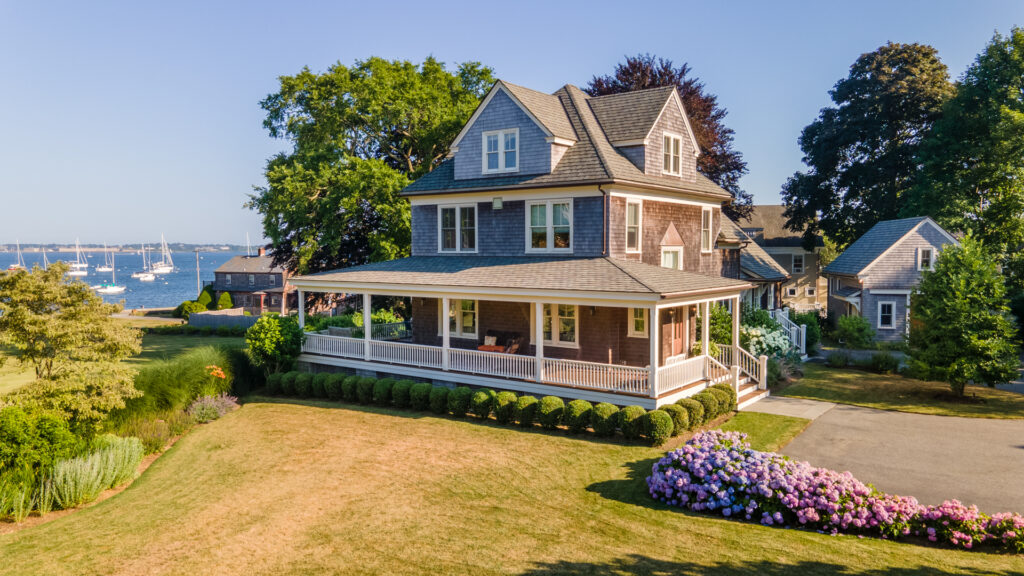 This single family home, built in 1890, was an old farm house, lifted off its old foundation and put back together on a new one. 
This look of the shingle-style has become synonymous with summertime. However, those who appreciate simple elegance and rustic charm could enjoy a shingle-style home in any season. 
If this is the style you're looking for, call us at (401) 845-9500 or send a message to info@hoganri.com.