The HBO series The Gilded Age has been a smash hit, with viewers captivated by the lavish lifestyles of the wealthy families of New York City in the late 19th century. But while the show is set in Manhattan, it owes a debt to another city that was just as synonymous with wealth and excess during the Gilded Age: Newport, Rhode Island.
Newport was a magnet for the rich and famous during this period, who built sprawling mansions along the city's cliffs overlooking the Atlantic Ocean. The city's beaches, mansions, and yacht clubs attracted the wealthiest families in America, who built lavish summer homes there. These mansions were known for their opulence and extravagance, and they were a status symbol for the wealthy. 
The Gilded Age mansions of Newport were a symbol of the excess and inequality of the time, but they also provide a glimpse into a bygone era of American history. It was also a time of great change and innovation. The wealthy elite who built these mansions attended many charitable events that were helping to shape the future of America. They were investing in new businesses, developing new technologies, and creating new opportunities for others. 
A Gilded Age "Fun-Maker" 
One of Newport's most celebrated socialites was Mamie Fish. If her name sounds familiar, you may recognize her from the HBO show, The Gilded Age. Played by Ashlie Atkinson, Marion "Mamie" Fish was one of the most prominent society hostesses of the Gilded Age. She was often referred to as a "fun-maker" and threw some of the most fun and outrageous parties of the Gilded Age. She and her husband (and childhood sweetheart), Stuyvesant Fish, maintained stately homes in New York City and Newport, Rhode Island.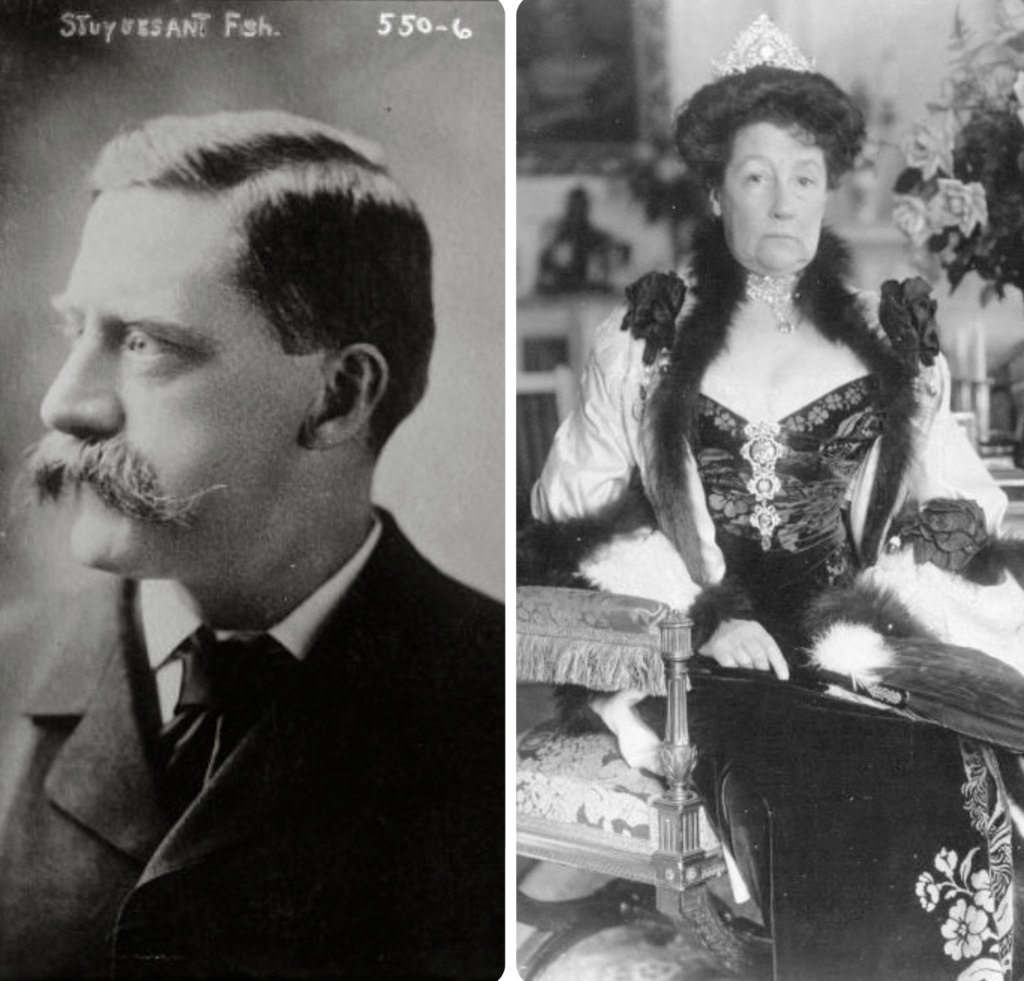 It was at Crossways in Newport where Mamie Fish really made her mark. Located on Ocean Drive, where it still stands, Crossways was one of the most extravagant mansions in Newport, and it quickly became a social hot spot. Fish hosted several lavish parties at Crossways throughout the summer.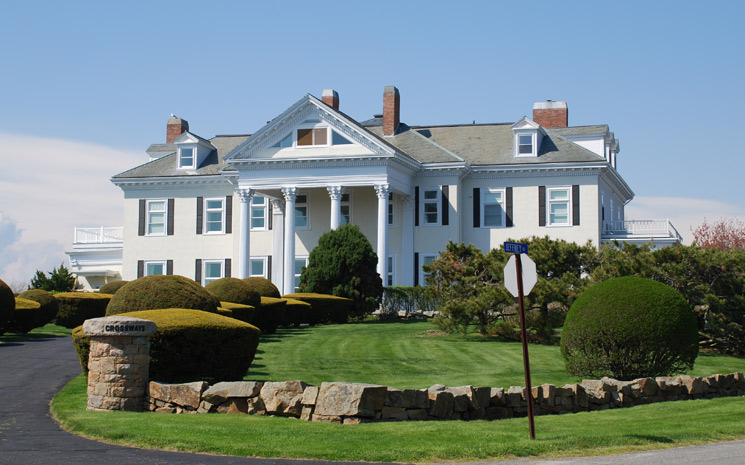 Newport, Rhode Island, was a popular summer destination for the wealthy during the Gilded Age, and Mamie Fish's parties were some of the most talked-about events of the season. She was known for her elaborate decorations, her delicious food, and her lively entertainment. Her parties were so popular that they were often featured in the society pages of newspapers and magazines.
Mamie Fish was also known for her caustic wit and her willingness to break the rules. In fact, some said that you weren't part of Newport Society unless you'd been on the receiving end of one of her barbs. She once hosted a party where the guests were all dressed as animals, and on another occasion, she invited Harry Houdini to perform a magic show at her home. 
One of Mamie Fish's most famous parties at Crossways was a Louis XIV masquerade-themed soiree, and the guests were all dressed in elaborate costumes. The party was a huge success, and it was even mentioned in the New York Times. Another party included a monkey in an evening gown, and her guest list often included celebrities like poet and playwright Oscar Wilde and French actress Sarah Bernhardt.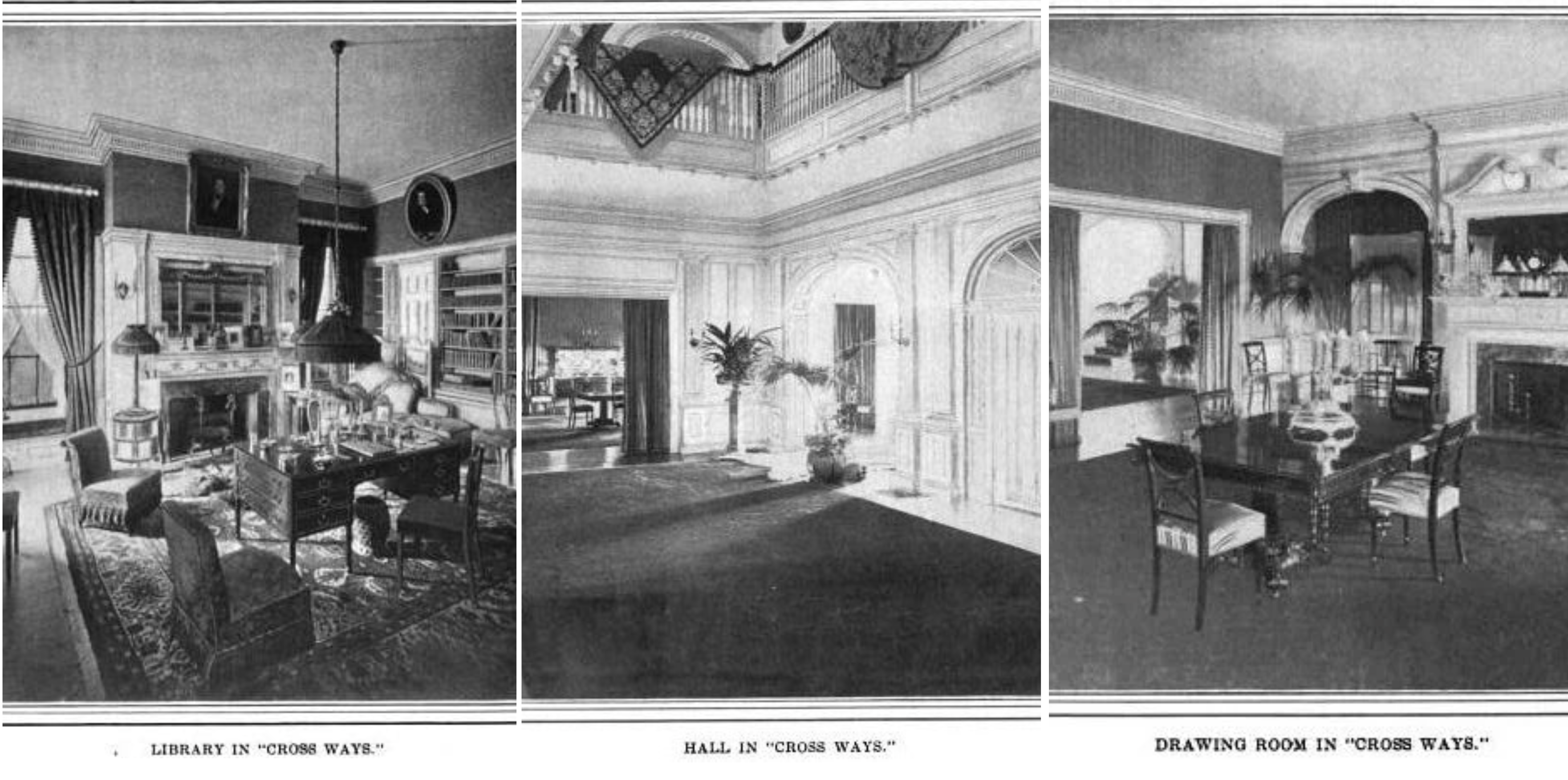 Mamie Fish's parties were not just a way for her to show off her wealth and status. They were also a way for her to entertain her friends and family and to raise money for charity. She was a generous philanthropist, and she donated generously to a variety of causes, including the Red Cross, the Salvation Army, and the New York City Mission Society. 
Mamie Fish's Legacy
Mamie Fish's legacy is still felt today in Newport, Rhode Island. Her mansion, Crossways, is now a museum that is open to the public. The museum offers tours of the mansion, as well as exhibits on Mamie Fish's life and times.
She was one of the most prominent society hostesses of the era, and her parties were the talk of the town. 
Mrs. Fish was a complex and fascinating woman. She was a brilliant hostess and a sharp-tongued wit. She was also a woman who broke the rules and defied convention. She was a true original, and she left her mark on the Gilded Age in a way that few others did.
If you're interested in buying or selling a property in Newport, RI or its surrounding communities, Hogan Associates Christie's International Real Estate will gladly be your guide. Call us at (401) 680-6588 or send a message to info@hoganri.com.