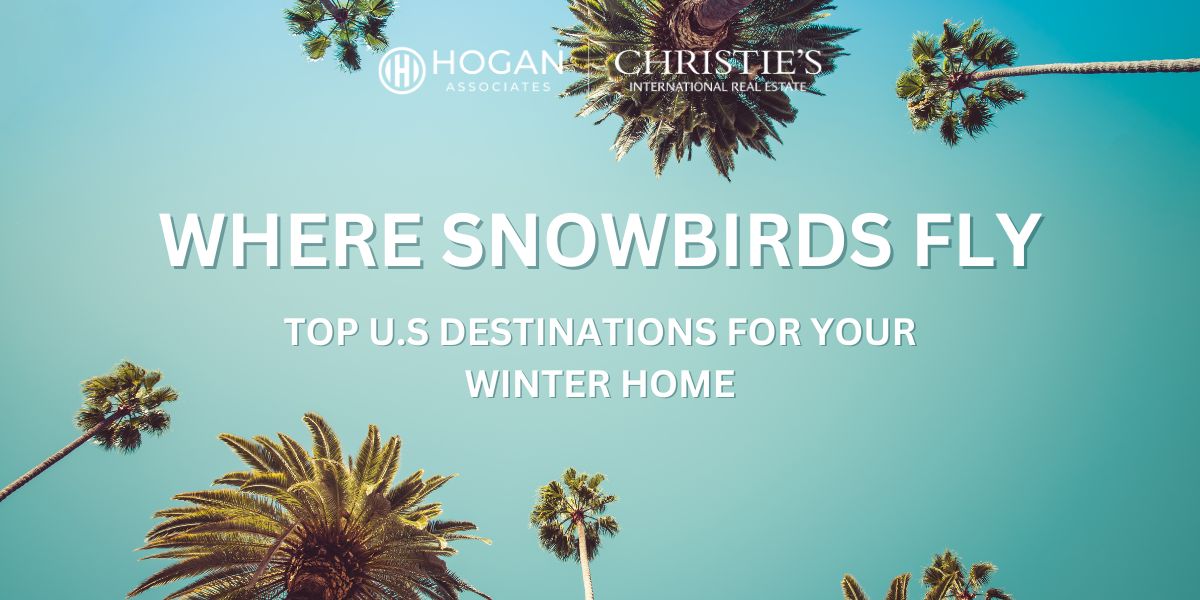 As winter's frosty grip tightens its hold on the northern United States, the allure of warm sun-soaked destinations becomes irresistible. For those seeking an escape from the cold and gray, numerous idyllic locations offer a respite from the chill. As the exclusive Rhode Island affiliate for Christie's International Real Estate, Hogan Associates offers clients direct access to the world's premier luxury real estate brand and network. With offices in London, New York City, Hong Kong, Los Angeles, and Palm Beach, our team can help you find the best homes around the world.
From pristine beaches to vibrant cities, here's a curated list of the best warm climate destinations that beckon Americans from the northern states during the winter months.
Top U.S. Snowbird Destinations
Florida
Known for its stunning beaches and tropical climate, it's no wonder this southern peninsula is popular for winter living. The Sunshine State lives up to its name, delivering an abundance of sunlight during the winter months and average temperatures ranging from the 60s to 70s.
Some favorite communities for snowbirds along Florida's Atlantic Coast include Jacksonville, Port St. Lucie, and the Palm Beach area. These big cities offer all you could want to enjoy a balmy winter. If you're looking for a more laid-back vibe, you might opt for Fernandina Beach at the more temperate north end of the state with a charming downtown, just a stone's throw from the busier and more affluent Amelia Island.
On Florida's West coast, you'll find plenty to do and see in the areas of Tampa, Sarasota, and
Fort Myers/Naples. Venice offers a small-town feel with a historic downtown, one of Florida's best beaches, and excellent options for dining and activities. Fort Myers is a bustling area and is considered to be one of the best cities for retirees.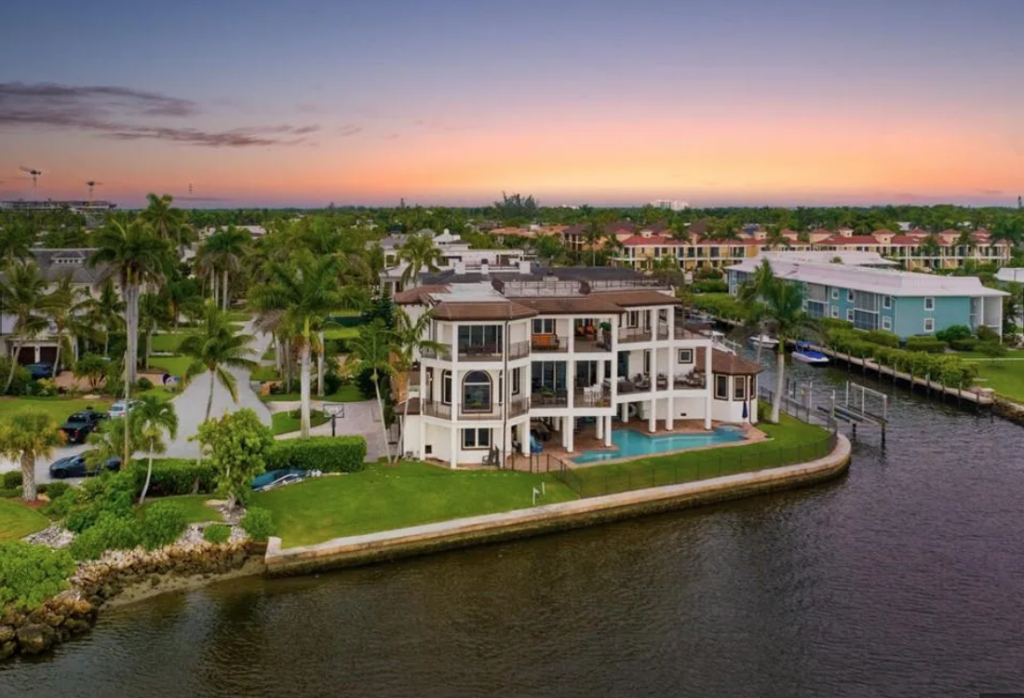 If you're looking for your beautiful winter home in Florida, check out some of the luxury properties currently available. 
Whether you're looking to rent or buy, Florida is sure to fill your needs for winter living.
Arizona
Arizona boasts sunny skies and mild temperatures during the winter months. This makes it an ideal destination for golf enthusiasts, hikers, and those looking to unwind in luxurious resorts and spas. Temperatures average in the 60s and 70s from November through March, so it's the perfect climate for staying active while escaping the cold.
Tucson is a favorite among snowbirds for its arts and dining scene, spectacular landscapes, and proximity to California and Mexico. Yuma and Lake Havasu are popular towns in the Lakes region in western Arizona. In the Phoenix area of central Arizona, you can enjoy big-city living in cities such as Mesa and Scottsdale, where you'll be in good company with other snowbirds in these popular cities.
Arizona is an excellent destination for a winter escape with its mild winters, incredible scenery, and plenty of outdoor recreation.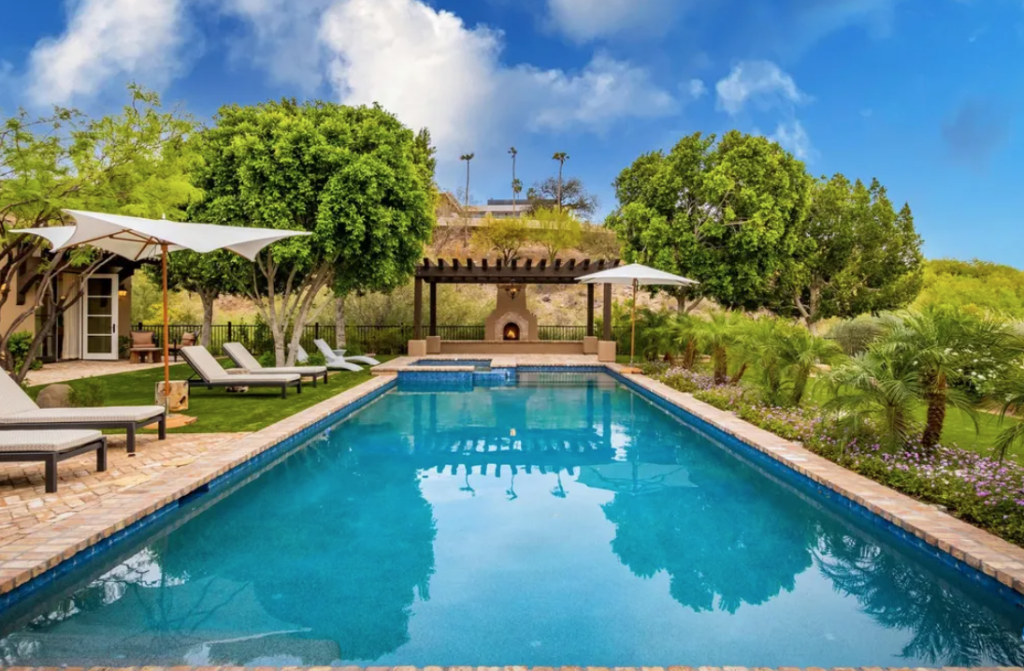 Take a look at these luxurious homes currently for sale in sunny Arizona. 
Whether you're looking for a small-town feel and natural beauty or big-city living with lots of activity, Arizona could be the perfect place for your winter living.
Texas
The charm of the Texas lifestyle attracts snowbirds from across the northern U.S. The state enjoys relatively mild winters with average temperatures in the high 60s to mid-70s. Its warm climate, beautiful Gulf beaches, and Southern hospitality draw northerners to the coastal regions of Texas such as Houston, Austin, and Corpus Christi.
One of the favorite snowbird destinations in Texas is Brownsville, a dynamic and exciting city that offers everything you could want, from beaches to sightseeing, birdwatching, golf, and an outstanding dining scene. Corpus Christi, known as the "Texas Riviera" is the second most popular destination in Texas for its sandy beaches, culture, and a lot of history. Another top destination for winter living is beautiful Galveston. This charming, small island is known for its thirty-two miles of beaches, fantastic arts and dining scene, antique shopping, and stunning architecture.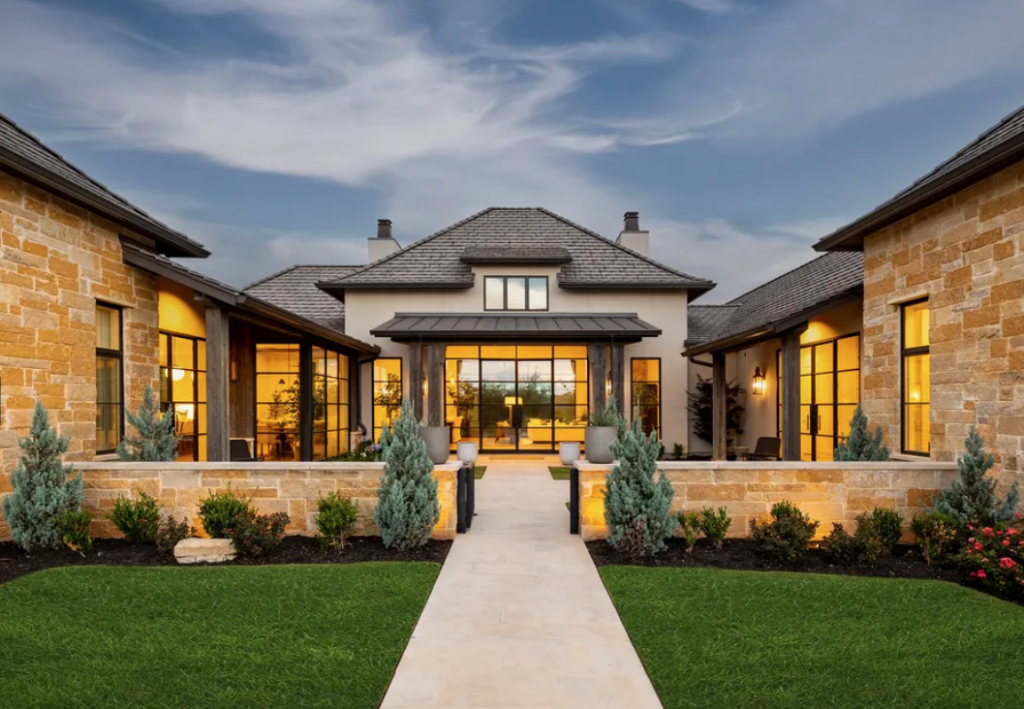 Explore these luxury properties in Texas and spend your winters soaking up the Gulf sun.
No matter where you choose to escape the cold, our experts can help you find your perfect winter home. Hogan Associates is the Rhode Island affiliate of Christie's International Real Estate, with offices in 49 states across the country. When you're ready to become a snowbird, we're ready to go to work for you. Call us at (401) 845-9500 or send a message to info@hoganri.com.
Planning to head south for the winter? Check out our guide for managing your home while you're away for the winter.