Here is a sneak peak into what life was like during Christmas time for one of our agents, Gordon King. 
Best of Both Worlds
When I think of behind the scenes, I think of growing up at the estate where my father was the head gardener. We lived on Lakeview Avenue, just a block away from the famous Rough Point mansion. Our home was where the potting shed, estate office and three green houses were located. They were known for housing Nectarines, Orchids and Gardenias.
Today, Rough Point has a cozy atmosphere during the holiday season; however, back when Doris Duke's mother resided there, it was not so warm and inviting. The estate was heated by two enormous coal furnaces located in the basement of the massive home. They needed to be attended to at all times, 24 hours a day once heated.
Normally during the winter, only one furnace was kept running and the majority of the house remained unoccupied. These big Newport estates were rarely used during the winter months and most were not built with systems that allowed them to remain open year round.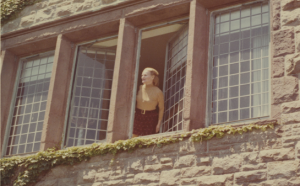 Christmas in Newport
If Mrs. Duke decided to come for Christmas, my father had to begin lighting the furnaces in November to allow for the mansion to reach above 50 degrees prior to the Dukes arrival. This took two days just to set the base of wood to burn so eventually a bed of coal could be laid. The furnaces required so much attention that a cot was laid near them so my father and the other caretaker could spend the night ensuring the fire remained lit.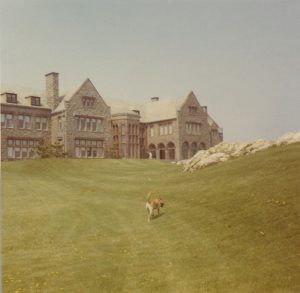 The family and visitors were often unaware of the staff's herculean efforts to open the house for the holidays and then close it back up. Today, the estates are are visited and admired for their extravagant decorations and how they reflect the different time periods. Today, thanks in part to the popularity of Downton Abbey, there is new appreciation for the dedicated men and women who worked tirelessly behind the scenes to turn these homes into holiday spectacles for the Newport glitterati.