By Jeff Brooks
From interest rates to credit scores, income ratios to closing costs, financing for your first home is a multi-layered maze of dominos. But don't let one domino (i.e. late credit card payments or an impromptu car purchase) start the toppling effect. With a decade in the real estate industry, a degree in general business and finance, plus experience guiding buyers and sellers across the Ocean State to find the home of their dreams, I can help you navigate the real estate web. Here are my top 5 financing Do's and Don'ts for any first-time home buyer.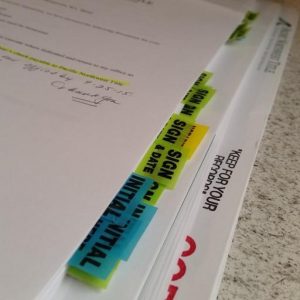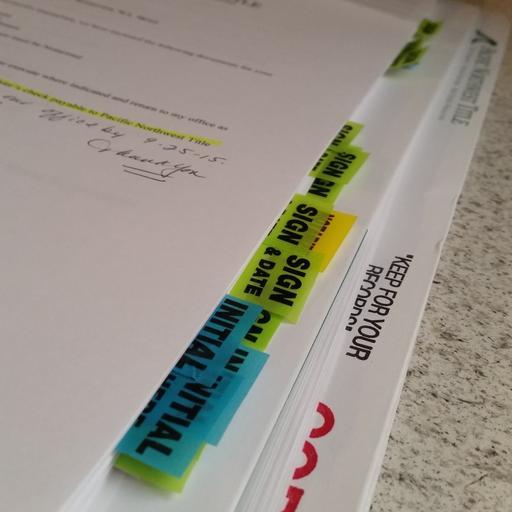 DO: SPEAK WITH YOUR LENDER – FIRST.
Whether it's a local, RI mortgage broker or the bank you already use, they can point you in the right direction regarding expected fees, how your credit score will impact your purchasing power, qualify you for a range of mortgage options, and so much more. They'll even explain how to decrease your debt to income ratio (DTI) – and why it matters (actually, we do that too, so keep reading).
DON'T: MAKE BIG PURCHASES.
Saving money isn't easy, but it doesn't have to be hard. Don't buy anything big, like new furniture or a car. Instead, start saving for the down payment in the year ahead of purchasing your first home. Why? When you apply for a loan, the bank examines your monthly debts (like credit card payments, student loans, regular bills, etc.) as well as your income. That debt-to-income ratio (DTI) determines your appeal as a mortgage recipient, as how much money you qualify for. If you spend erratically in the months leading up to your home purchase, the bank might consider you a liability because they suspect you might not reliably pay that monthly mortgage. For example, paying down your car note increases your buying power and can even decrease your interest rate. The number of times I've gone house shopping with clients who then have to wait a year to buy a house because they decided to buy a new car instead is frustratingly high. So just don't make big purchases.
DON'T: USE CALL CENTER MORTGAGE BROKERAGES.
The value of a sit-down conversation, where you can ask someone questions face-to-face, is incredibly high. Especially for first-time buyers, advice is at a premium. If your mortgage broker messes up your loan, or stretches the truth to get you to sign an application, you might lose the house. If that person is local, they are invested in you getting the loan, rather than some guy in the Midwest who needs to hit his numbers for the month. Cara Millett of Home Loan Investment Bank, who I work with regularly on loans for my clients, tells me, "Local lenders will analyze your existing monthly payments vs. your buying power, to determine what you should be paying, rather than what the bank will give you. Nine times out of ten people qualify for more than they are comfortable paying each month." She also offers advice to clients about checking their credit, and how that will determine buying power and their interest rate, which may or may night be the case at a call center. She says it could save you thousands over the life of the loan. So it's dollars and cents, as well as more convenient, to stay local.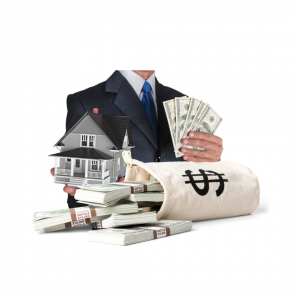 DO: PAY ATTENTION TO EXPECTED COSTS.
Every mortgage type has different costs, so you need to beware. Insurance for everything like homeowners' insurance, title insurance, mortgage insurance premium (MIP) origination fees, closing attorney and prorated taxes will make your head spin, to the tune of $4,000 to even $12,000. You can also "buy down points" on your mortgage by paying up front to have a reduced interest rate; or increase the interest rate to have the bank pay your closing costs, it all depends if you want to pay costs up front or over time. To simplify, I typically include a seller credit into the initial offer, where the seller contributes toward the closing costs. It's kind of like financing the closing costs into the purchase, which is pretty common. Since many first-time homebuyers have been saving for years, unexpected closing costs could derail their homebuying dream, so this is critical.
DO: KNOW YOUR MORTGAGE CONTINGENCY.
Your purchase and sale agreement sets the parameters you must meet to buy the house, including the mortgage contingency, where your offer is reliant on procuring the money needed to close. And if you can't get a mortgage, you likely can't get the house. (Cue the falling dominos.) So if you lose your job after you make an offer, which happened to a client of mine, the contingency is there to protect your escrow deposit while we get a full commitment from the bank, or in the rare and unfortunate event, a denial letter from the bank. Either way, you want your escrow monies protected.
ONE FINAL TIP
A tip to the buyer – the bank is going to ask for seemingly every piece of paper under the sun multiple times. You'll think you've given them everything possible – then they'll ask for it again. Don't get frustrated, just keep submitting the paperwork ASAP.
For more real estate advice, contact Realtor associate Jeff Brooks.
To calculate monthly mortgage payments, try our online mortgage calculator.