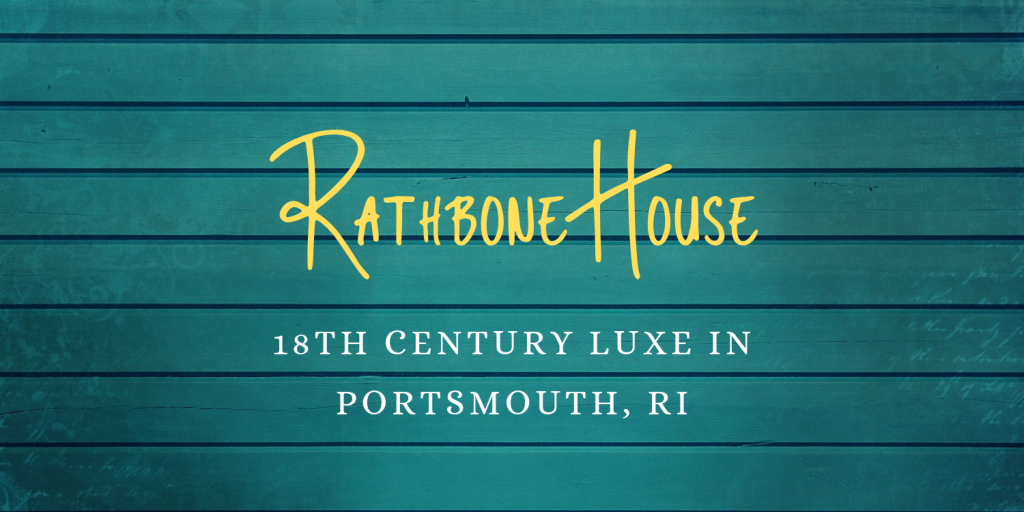 It's almost as if you've fallen down a rabbit hole when you enter this otherworldly property at 697 Middle Road in Portsmouth. Hundreds of mature trees and verdant garden beds color the 1.4-acre lot with shade and grassy knolls, while the 1750s homestead stands front and center.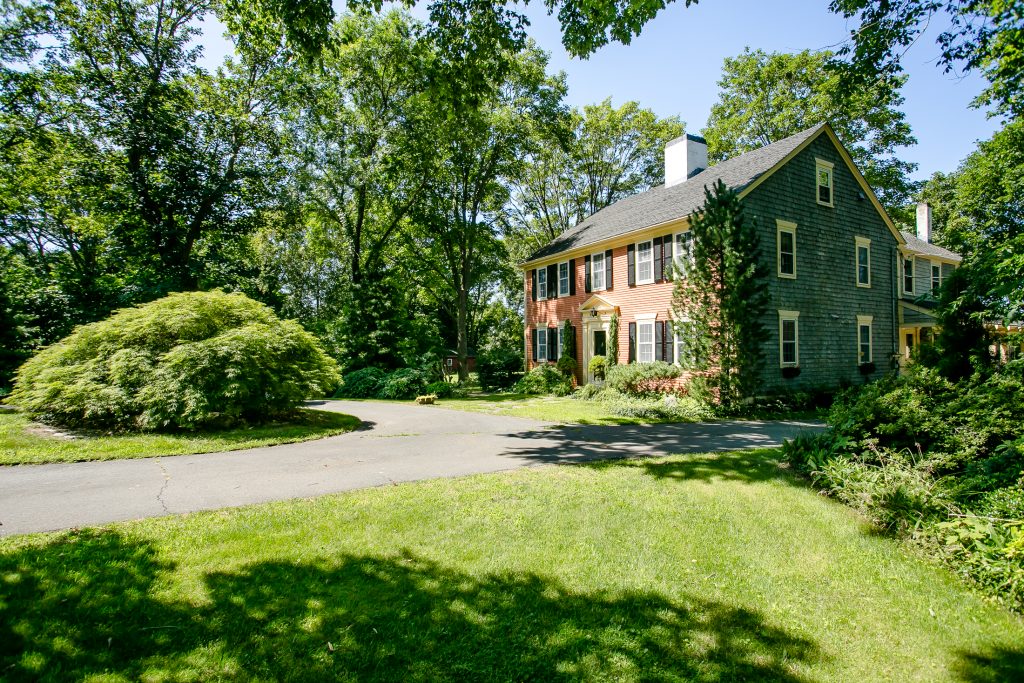 This historic property is certainly an alternate reality, as you're so blissfully surrounded by nature that you forget the city of Newport is a mere 10 minutes away, and that bustling East and West Main Roads flank you. Perhaps that's why Abram Rathbone settled here in the 18th century, building this house to raise four daughters. Its pristine pastoral landscape was the prime location for him to establish a produce farm here that extended from Mill Lane to Union Street.
The traditional colonial-style, center chimney post and beam construction, with 3,316 square feet on three floors, is the perfect fit for a family, as current owner Chip Quinn can attest. He and wife Pam, a Landscape Architect, bought this charming property in 1994 to raise their two children.
"It was a great spot for our family. There was so much room to roam," Chip says. "There were always activities in town. We moved here for the good schools, and ended up staying."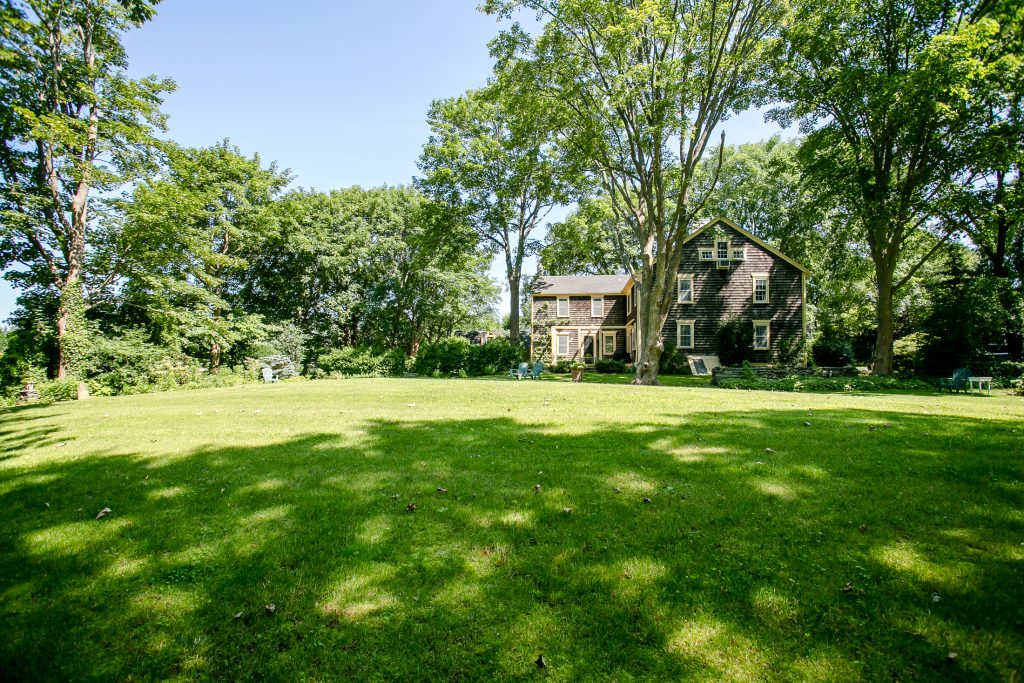 Over the years, the Quinns renovated much of the property, including updating the kitchen and three baths, new electrical systems, furnace and roof, and all new insulated walls. They also renovated the three-stall detached garage, which included a finished space upstairs that Chip used as an office.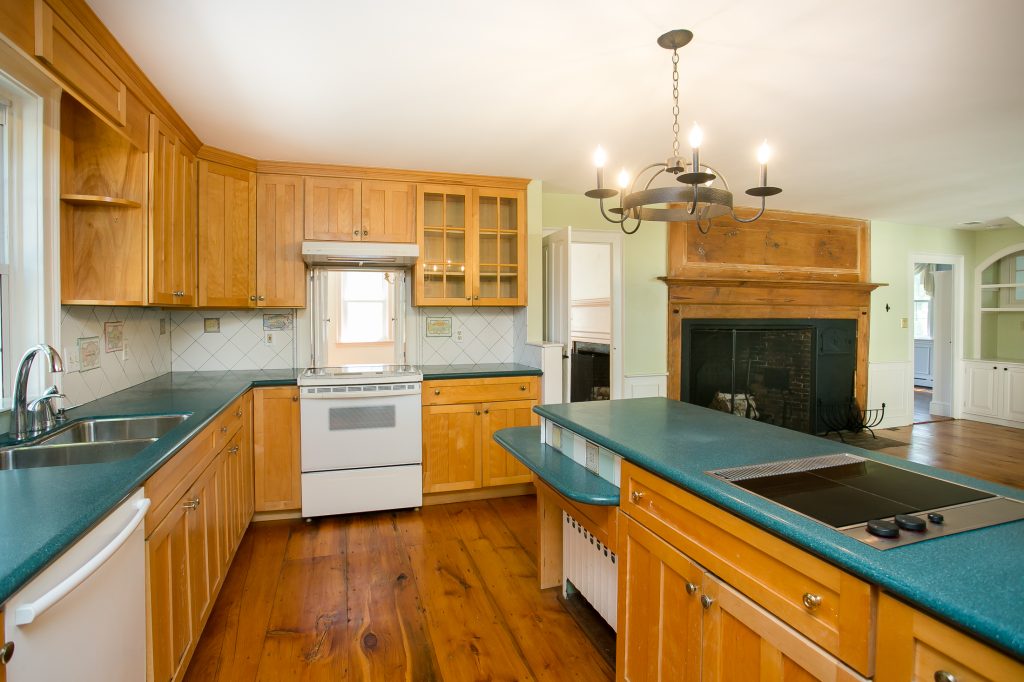 Because colonial homes lacked storage that could accommodate 21st century standards, the Quinns also added lots of built-in storage, including drawers, closets and shelving throughout. "They didn't have a lot of closets, because they didn't have a lot of clothes, but they had huge pantries to store food for the winter," says Pam.
Among the details they didn't change were the ultra-wide pumpkin pine floors, the charming original doors with wrought iron heart-rim latching handles and the four period fireplaces. "In this huge hearth, they kept the fire going 24/7 to heat the house," says Chip of the central fireplace in the great room. It is more than five feet square and is adjacent to the kitchen, so "they cooked in it, ate by it, and even had an attached beehive oven for making bread."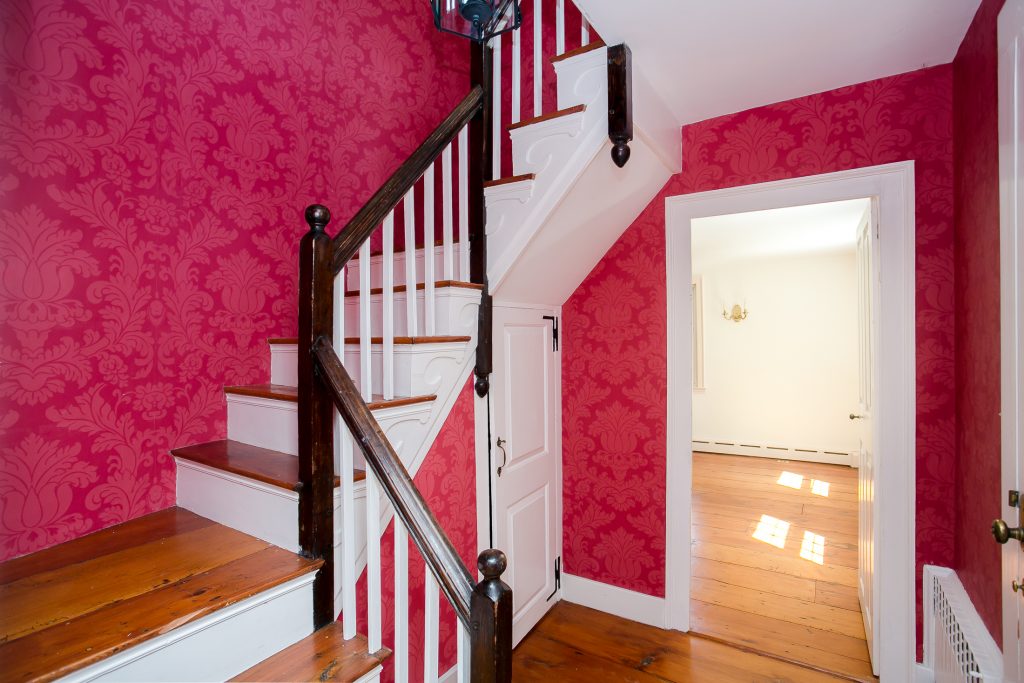 Colonial design and construction was dictated by simplicity, so the floorplans are identical on the first and second floors. Three bedrooms upstairs mirror the dining and formal living rooms downstairs; while the great rooms are nearly carbon copies of each other on the first and second floor. The third floor in the eaves is a finished space that's great for a playroom or guest bedroom.
Outside, the Quinns resuscitated the expansive grounds, planting a wide variety of shrubs, as well as American elm, Hemlock, Japanese Maple and Umbrella Pine in strategic places to enhance the view. More than 50 rhododendrons line the rear property line like soldiers barricading the house from intruders. Today these specimen trees and shrubs dominate and provide privacy from neighbors. During this work, the Quinns found brass military buttons, likely a remnant from the British occupation of Aquidneck Island during the Revolutionary War; as well as unearthed a hand-dug well that is lined with stone all the way down.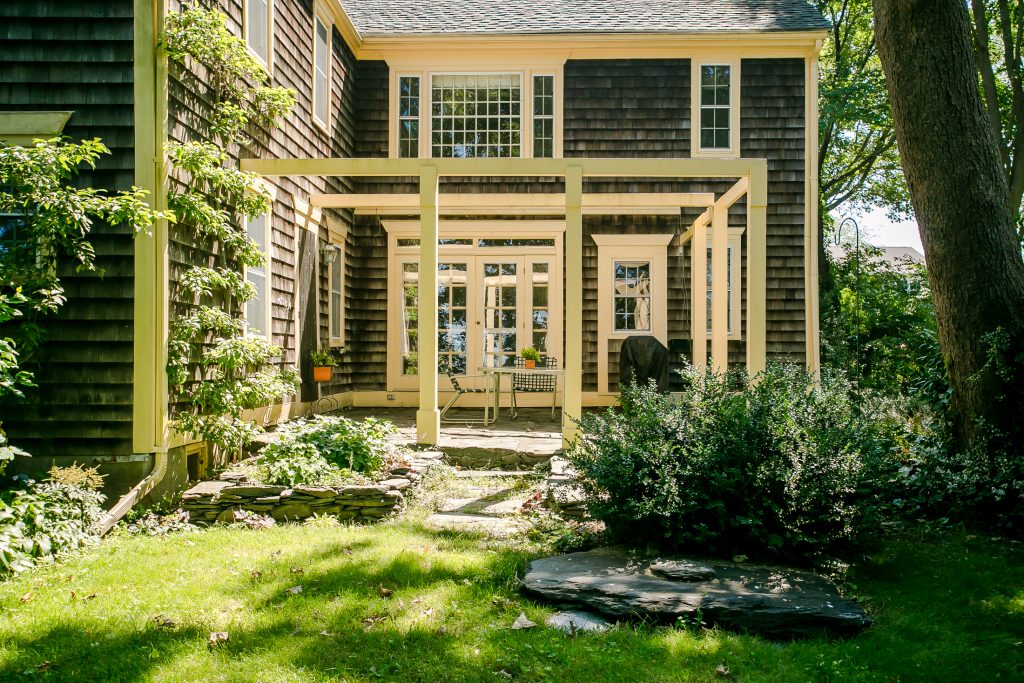 Given all the sweat equity in this home, the Quinns are sad to be leaving it. But it's time for another family to make its own mark here, Chip says, one with an appreciation of history and architecture. "This is a beautiful home. It's the only place our kids have ever lived in, so they are heartbroken we're selling it," says Pam. "But they're grown now, and this house is just too big for two people."