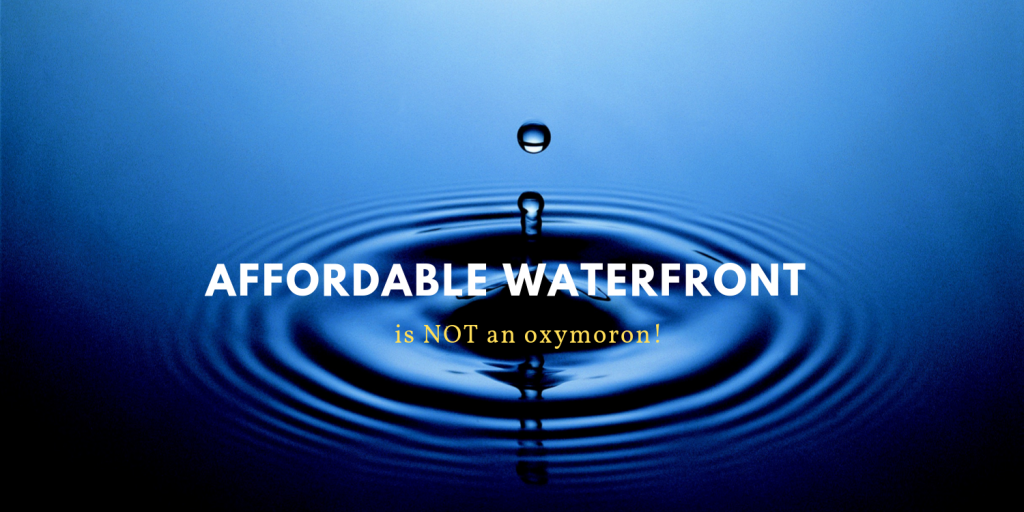 If you think there are no affordable water view and waterfront homes on Aquidneck Island, think again. Have you tried Portsmouth? You can be close to the water for which the Ocean State is known, enjoy majestic sunsets, community neighborhoods, and access the beach on foot, if you think a little outside the 02840 box.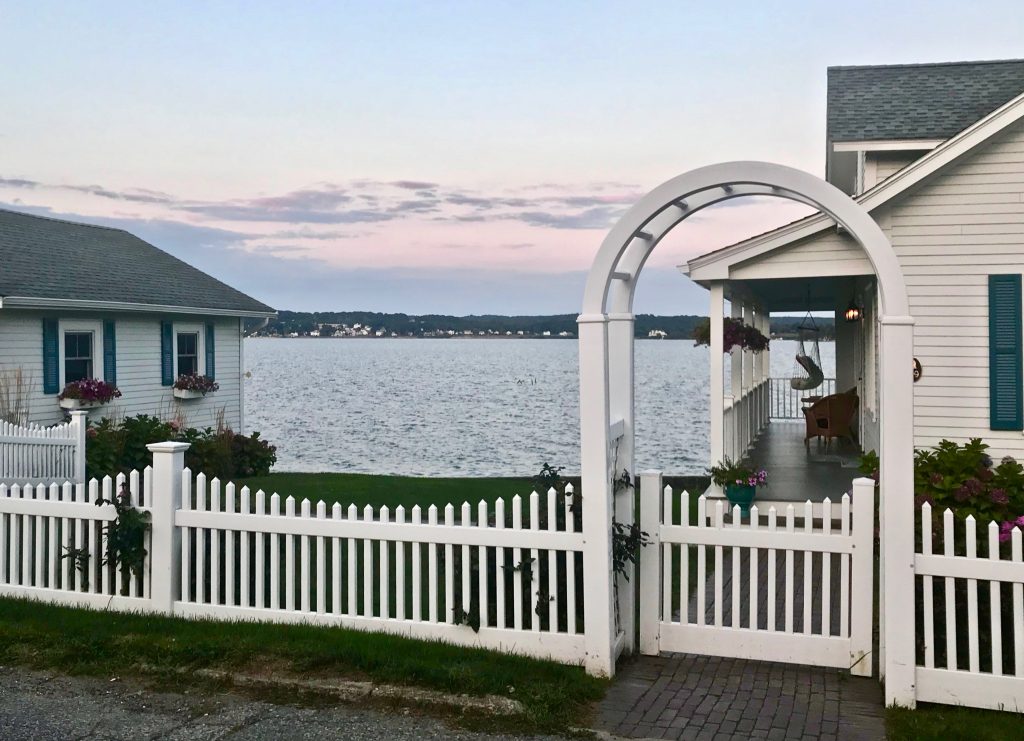 I've sold a couple of little houses in Portsmouth recently, and they were darling. One in Island Park had been fully renovated and as a result sold quickly. A cute home on Rhode Island Boulevard on an oversized lot with a huge fenced back yard was another big get for the buyers. They saw the opportunity to own near the water and pay less for more, because they considered Portsmouth when looking to buy a home.
HOMES ON COMMON FENCE POINT
Looking for a personal investment in 2017, I drove around Common Fence Point, and was captivated by a little 1930's cottage. It had wonderful water views down the hill across Common Fence Point Blvd. and was resplendent with sunshine at all times of day. Neighbors emerged from their homes at sunset with dogs, spouses and kids, all walking towards the water to enjoy the ambiance.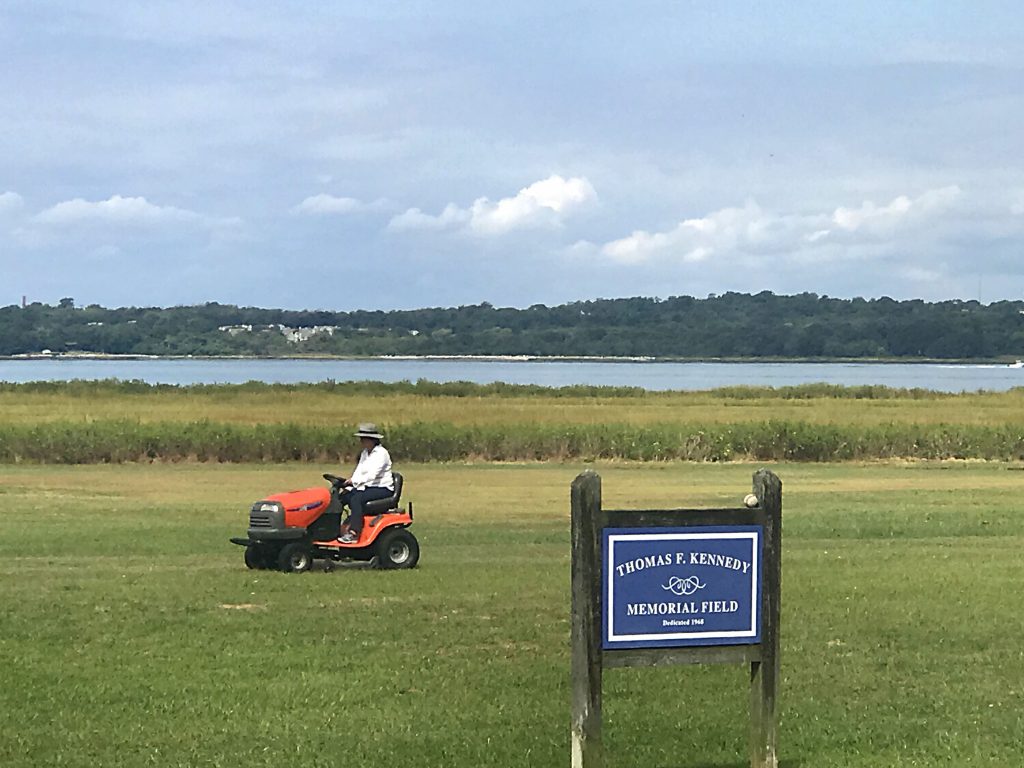 In the process of researching that house, I became acquainted with the woman who owned the house and empty lot next door. Patricia and I discussed the idea of my buying that lot, if and how I might enlarge the house so as not to wreck the neighbors' views. I didn't buy this house, but this neighborhood and its neighbors caught my attention.
Patricia is special. A "vagabond all her life," she said she traveled the world and had just "found her soulmate in her mid-sixties," with whom she was opening a B&B in Tiverton. She decided to keep and rent out her house in "CFP." She clearly loved the area, the street, the views and the neighborhood. This is the kind of neighbor you get when you move here.
Still not convinced? Here are some numbers:
6 "waterfront" homes sold in the last year in Common Fence Point, with the average price $550,167. Average Price per sq. ft. was $316.
7 "water view" homes averaged $379,143, with an average price per square foot of $289.
15 homes with no water view, but commonly called "walk to water" sold here in the last year. Average price was $308,250, with an average price per square foot of $283.
HOMES IN THE HUMMOCKS
Waterview homes abound in the Hummocks section of Portsmouth, the last exit on Rt. 24 North before getting onto Sakonnet Bridge. Named for the three rock formations that define the terrain between the Sakonnet Bridge and the bridge leading toward Island Park, the Hummocks neighborhood is a gem in disguise. "Most of the houses on Cliff Avenue are still owned by the same families who had summer cottages on this road for generations," said Joe, a homeowner who grew up coming to his family cottage on the water in the summer. Joe and his family retired here, renovating a Cliff Avenue cottage into a lovely home with decks overlooking the Sakonnet River and Tiverton Harbor. He was quick to protect his precious hamlet, and with a smile and a wink, put his finger to his lips and said "shhhh."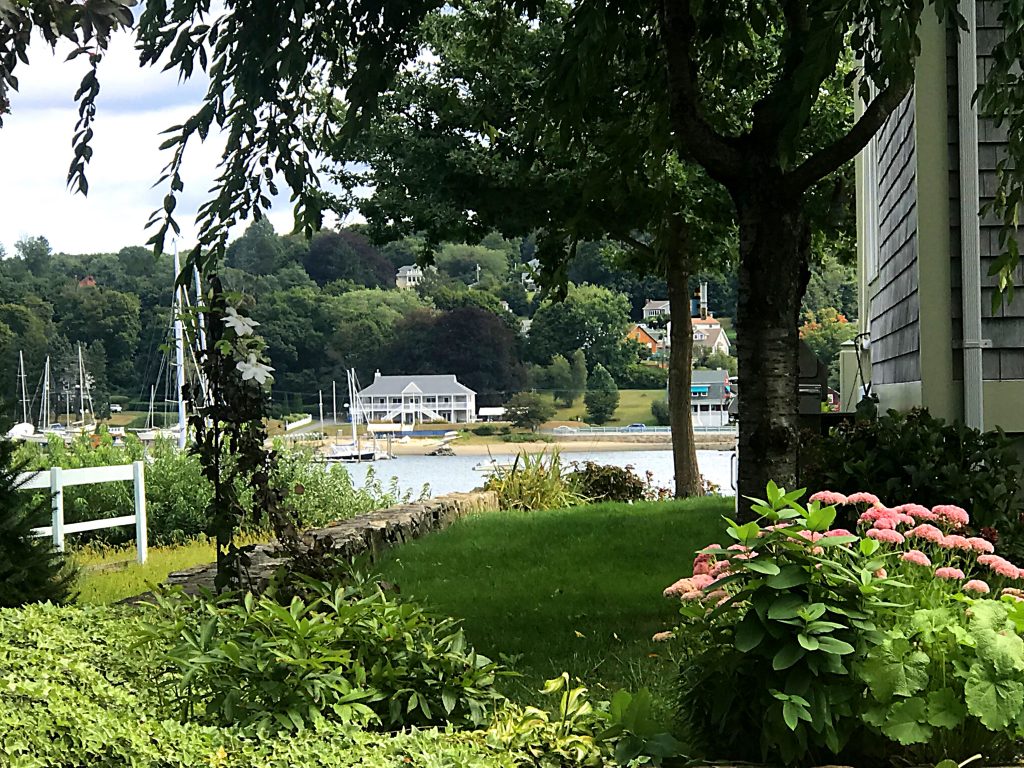 The homes along Point Road facing west over "Blue Bill Cove" have spectacular views with blazing sunsets.
Still not convinced? Here are some numbers:
6 east-facing "waterfront" houses sold on Cliff Avenue in the past five years, with an average sale price of $415,800, and average price per sq. ft. of $329.
1 "water view" house across Cliff Avenue sold in 2015 for $275,000, at $212 per sq. ft.
Within the last two years, 7 west-facing "waterfront" homes sold along Point Road or Seaconnet Avenue averaging $524,715. The average price per sq. ft. was $304. The most recent one, recently renovated, sold in October for a price of $750K, at $476 per sq. ft.
PARK, LEE, AQUIDNECK AND NARRAGANSETT AVENUES
From Narragansett Avenue, look down to Aquidneck Avenue parallel to the Sakonnett River. A state-owned public park welcomes families to play, while a sidewalk leads down to the water where anyone can swim.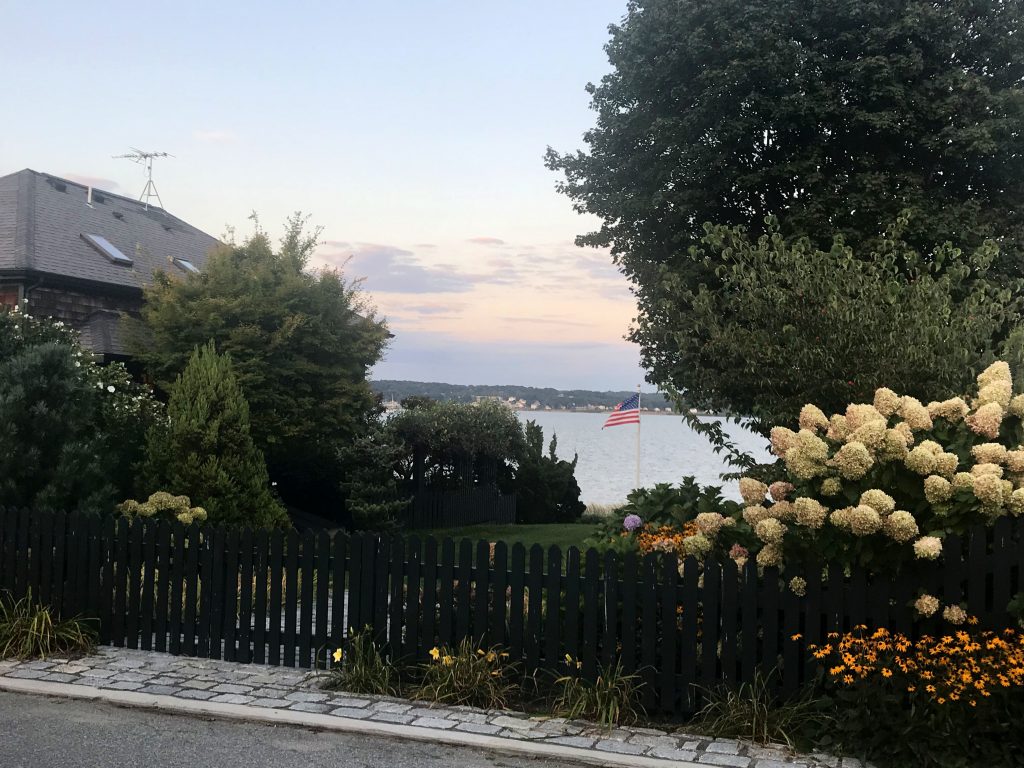 Jack, an enthusiastic young guy, recently bought a home on Narragansett Avenue, and was excited about the view. He said he had been searching for a home in Common Fence Point, because of its water views. Meanwhile, a former summer cottage built in 1917, beautifully updated, serendipitously came up for sale here in the mid-$200,000s. Jack bought it, and plans to build up one level to capture the views. He would have paid more for this house in Common Fence Point, and it would have been at least in the $500k in Newport.
Do you really need more? Check this out.
SOLD homes along Park, Lee, Narragansett and Aquidneck Avenues:
6 "water view" homes in this neighborhood sold in the past year. The average SOLD price was $296,333 with an average price per sq. ft. at $247.
One "waterfront" house just sold on Aquidneck Avenue for $569K, at $501.76 per square foot.
Portsmouth is calling your name. If you're interested in one of these neighborhoods, I would love to help you find your dream home here. Though don't tell Joe I sent you!
For more information about Realtor Betsy Reed, click here.
Or click here to search for homes in Common Fence Point, RI or here for homes for sale in Portsmouth, RI.