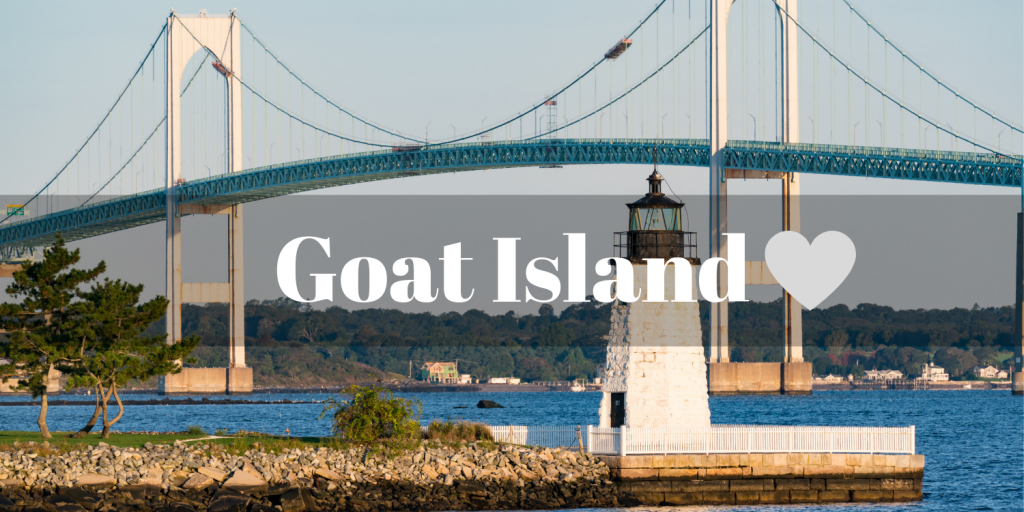 By Paul Tobak and Norann Warner
Goat Island may be known for its posh resort and high-end wedding venue. But its privacy, 360-degree water views and history are what have attracted many residents.
The southern end of this rocky atoll in Narragansett Bay is dominated by two buildings featuring 135 townhomes and condominiums and 19 Harbor house condominiums within a stone's throw from Newport's bustling downtown waterfront district. Located behind private 24/7 security with a pool, tennis court and gazebos, it's a dream destination to live.
As the perfect marriage between privacy and accessibility, Goat Island appeals to those who prefer a central location with amenities such as Premier Property Management with an on-site maintenance department and also want ocean waves to lull them to sleep each night. You also can hear the music during the Folk and Jazz Festivals at Ft. Adams, and can entertain at one of the waterfront gazebos.
But the island itself has a fascinating history that might even hijack its modern magnetism. Used as a goat pasture by early colonists (hence the name), Goat Island housed two forts starting in 1703 with an earthen Ft. Anne. In 1723, 26 pirates were buried here between high and low water mark, in what The Salem Observer, wrote in 1843 was, "… the most extensive execution of pirates that ever took place at one time in the Colonies. It was attended by a vast multitude from every part of New England."

The stone Ft. George was constructed in 1738, and was renamed four times before the end of the century. In 1869, the Naval Torpedo Station was established here, and local Newporters built torpedoes for the U.S. Navy until the facility was decommissioned and relocated to Aquidneck Island in 1951.
The entire island was sold twice: in 1794 to the Federal Government; and in the 1960s to a private developer, which constructed a hotel (now Gurney's Newport Resort and Marina) as well as the Goat Island South condominiums.
Offering modern amenities and convenience for an affordable lifestyle, these condos now represent nearly 400 years of history in the City by the Sea. We know this because we've been selling real estate for more than 60 years combined, and I was one of the first to purchase condos in the America building when they became available in 1988, Paul says. My parents even lived here for 30 years, so I can remember when I was young, my friends and I would jump off the roof of the nearby Regatta Place building into the water.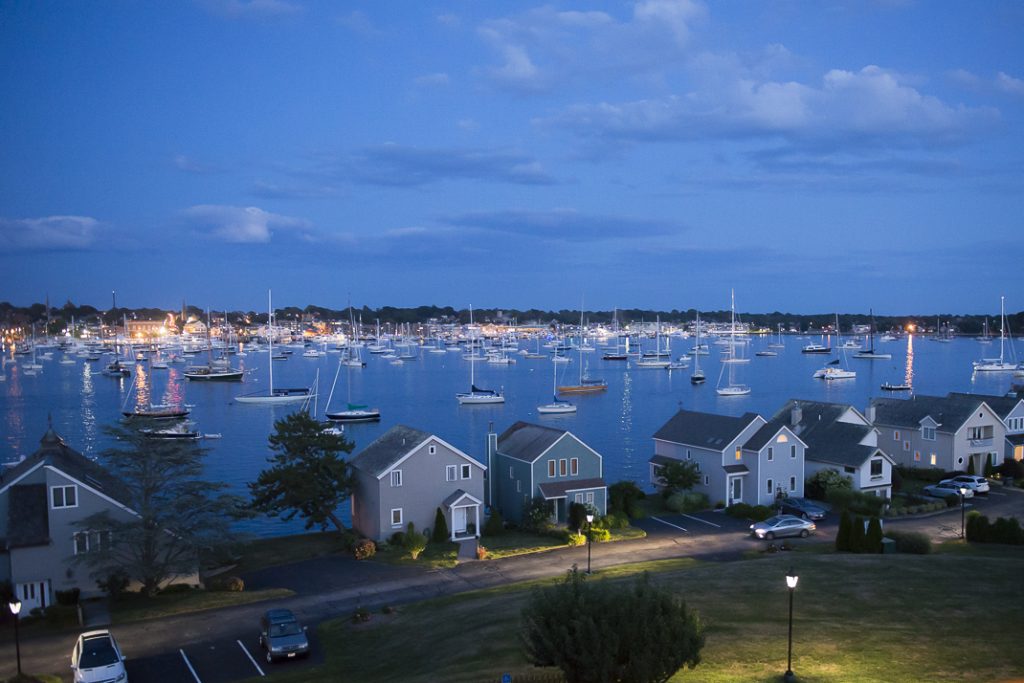 Peter and Gretchen Bloom, current Goat Island residents, bought one of the first units in the Capella building in 1988 while home on leave from a USAID post in Sri Lanka. Interestingly enough, my parents were one of their first tenants. "We have absolutely loved being here and our great view into the harbor where we watch more than 500 sailboats moored. We enjoy the pool where my wife swims every day at 7 AM when it opens. I love having the tennis court which always seems available," Peter says. "We also use the south gazebo with friends for wine and cheese and the 270 degree beautiful view and sunsets. Capella is managed exceptionally well and has a great Board. With excellent full-time maintenance and security crews, all staff who are also excellent, how can any place be better in Newport than Goat Island and Capella?"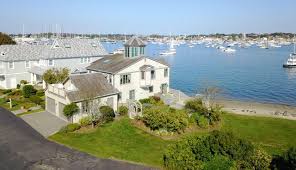 Goat Island has become a unique microcosm, a community within a community, like one of Newport's neighborhood wards. Its location makes it unique, on an island near another island, and has all the amenities of being downtown but removed from the activity that Newport is known for.
More of Paul Tobak and Norann Warner's listings.
You could live here too! Search Goat Island Harbor Houses and condos for sale.