The Ocean State is one of the friendlier areas of the country for solar panels thanks to a bevy of state and local programs. Combined with the 26% Federal tax credit, the cost of electricity in Rhode Island, and the presence of a net metering program, the financial argument for installing solar can be compelling. Many homeowners in Newport County have realized the value of these systems; from grand estates on Ocean Avenue to coastal cottages on Prudence Island, rooftop solar panels are increasingly powering Newport County.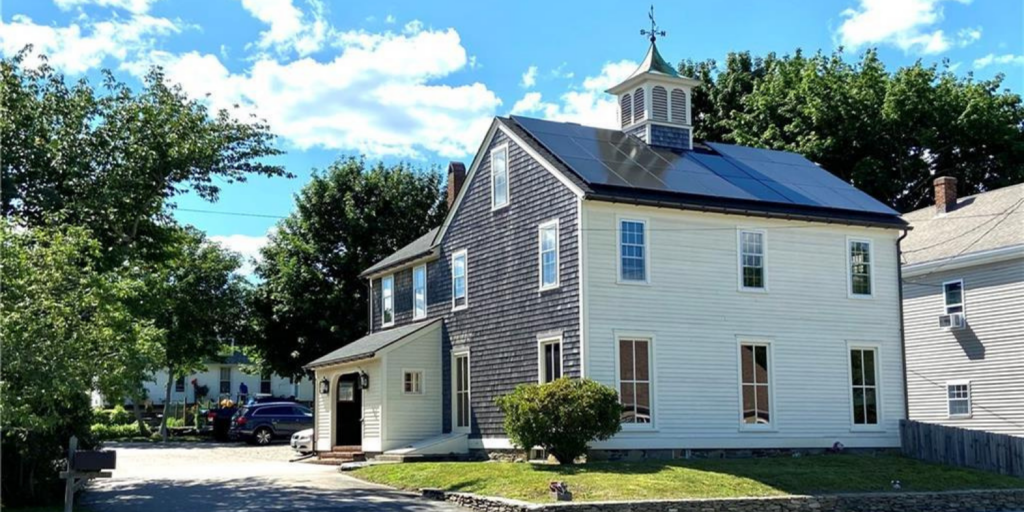 Solar Is in Demand
For homebuyers, solar can be enticing; research from Zillow found that homes with solar panels sell for 4.1% more on average than homes without. These homes may also signal that other investments have been made: a new roof, a modernized electrical system, or even a home battery backup. But the value that solar panels offer can vary considerably depending on how these systems were installed and financed; before making an offer, prudent homebuyers should understand a few key points to avoid inheriting an unexpected—and sizable—expense.
Purchasing Power
High upfront costs make direct solar panel ownership difficult for many; most homeowners turn to some form of financing to obtain their system. If the system is owned by the homeowner by the time they sell, the buyer can rest easy—purchasing a home in this case is like buying one with granite countertops or a walk-in closet (except solar panels will actively save you money). An addendum during the home buying process will specify that the solar panel system is owned "free and clear" by the seller, that is it's not subject to a lease agreement, a Power Purchase Agreement (PPA), or a loan. 
Ensure Warranties Transfer
This is the ideal scenario, and the buyer should then focus on ensuring the warranties are transferable (panels are typically warranted for at least 20 years, while inverters and other system components may be warranted for less). The buyer should also ensure the system was professionally installed and similarly warranted. Most of the time these warranties are transferable but there are dozens of suppliers, manufacturers, and installers available, and some only offer coverage for the original homeowner—be sure to check your coverage with the help of your realtor.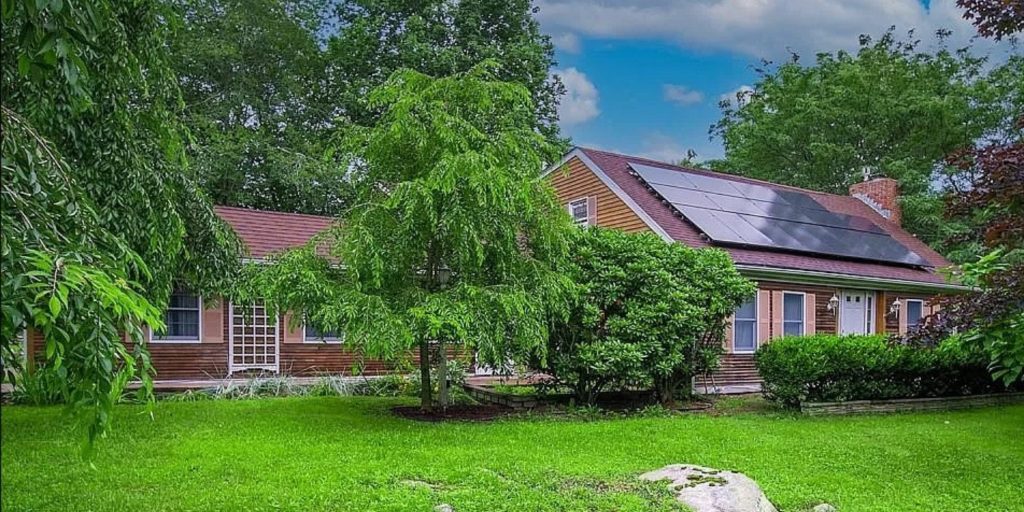 Leased Systems and PPAs
In a lease, the homeowner pays a monthly rate for the length of the lease, which is often 20 years. The solar provider owns the system and takes care of all maintenance while the homeowner enjoys lower electric bills. However, because the homeowner doesn't actually own anything, the provider receives the tax break and all other incentives. Lease payments may also escalate each year, so the return on investment won't be as great compared to a purchased system. And if the homeowner wants to sell the home before the lease is up, the buyer needs to be able to qualify to assume the lease (if the seller doesn't buy it out). 
Under a PPA, like in a lease, the provider owns and maintains the system at no cost to the homeowner. However, the homeowner purchases electricity from the provider at a certain rate, which fluctuates each month based on how much the home's solar panels generate. Electricity rates are typically 10 to 30% less than the local electric rates. These terms can last from 10–25 years, after which the homeowner may buy the system, have it removed, or draw up a new agreement. There may also be windows where the homeowner can buy out their PPA. 
Transferring Responsibility
It's easy to see why a paid-off solar panel system is more appealing to buyers. If a home's solar panels are leased or under a PPA, a motivated seller may be enticed to fulfill their obligation before selling their home. If not, then an addendum at the point of sale will specify the system's lease or PPA is transferring to the buyer. As mentioned before, the buyer will need to be able to qualify to assume the lease. Buying a home with a leased system or under a PPA may not be as straightforward, but it can be done fairly easily.
Enlist an Expert
There's one final consideration homebuyers need to keep in mind when choosing a home with solar panels, and this applies whether the system is owned or leased: the inspection. Not every inspector will be able to properly assess solar panel systems; homebuyers should do their due diligence and hire an inspector who's trained to evaluate homes with solar panel systems. Make sure your sustainable new home has a bright future by having a professional verify your solar panel system.
ABOUT HOGAN ASSOCIATES
Hogan Associates is an independent Rhode Island brokerage founded by Leslie Hogan and Matt Hadfield, two of Rhode Island's most experienced agents, each with a strong track record of success in the Greater Newport real estate market. Hogan Associates' 36 sales agents work on behalf of buyers and sellers of fine properties in the coastal communities of southern RI. The firm has offices in Newport and Middletown and is a member of Who's Who in Luxury Real Estate, an elite broker network with more than 130,000 sales professionals located in approximately 880 offices in 70 countries and territories. In 2020 & 2021 Hogan Associates received Newport Life Magazine's Best of Newport County award. For more information, visit HoganRI.com.