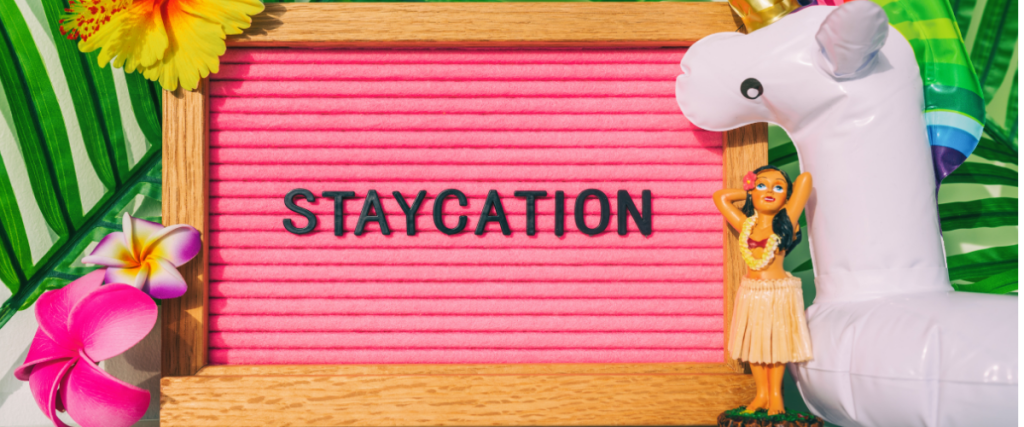 Whether you've just moved to Newport County or have spent many years on the Classic Coast, our area offers some of the most sought-after experiences of New England.
There is a wide selection of quality destinations and adventures to be had in our region. You can easily fit a dozen or so authentic Newport experiences into a single day! With this bounty at our doorstep, the hardest part of planning a domestic day trip is budgeting your time. And for locals, there's no better time to explore Newport than when summer crowds have thinned. 
Explore Your Backyard
Fort Adams is a popular spot for good reason and hosts many events in the fairer seasons, like music festivals (such as the iconic Jazz Festival), car shows, food trucks, and community walks for various causes.
Across the water in Jamestown, Fort Wetherill is a study in aesthetics — natural charm co-exists with the fading military fort turned graffiti canvas. If an even more secluded outing is what you're after, hop the ferry to Prudence Island and experience the scenic splendor of its 13 miles of trails. 
And if you really want to get lost in Newport County, Escobar's Highland Farm in Portsmouth features an eight-acre corn maze on fall weekends until November 7.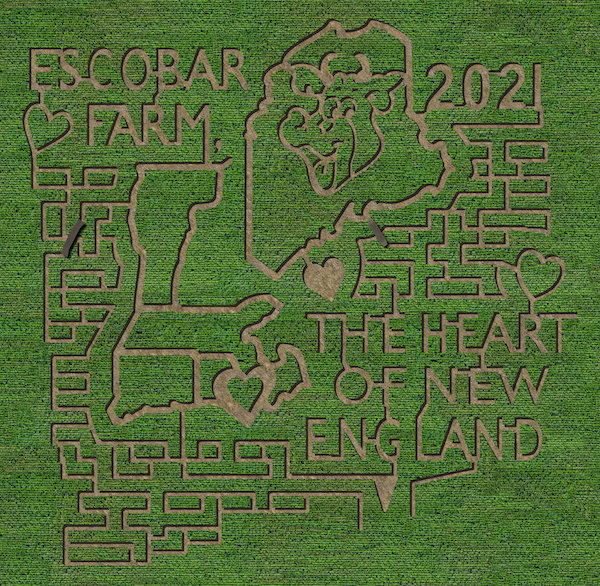 Bring Your PJs
Speaking of seclusion, if it's been a while since you've gotten away, why limit yourself to a day trip? Sleeping over is easy since many Newport area hotels have significantly lower rates once the summer crowds have dispersed.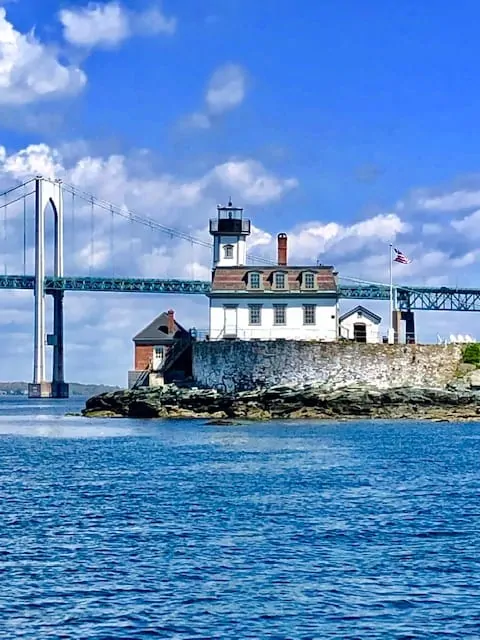 If you're looking for a more distant history in your accommodation's ambiance, there's no better option than Rose Island Lighthouse. You can spend a night in the historic structure and imagine life as a lightkeeper in the 1870s (thankfully without the responsibility). 
Plenty of other hospitality options exist of course, and many area hotels extend special deals to locals. For example, Hammetts Hotel in downtown Newport has a 20% discount for RI residents on rooms from Sunday to Thursday, while Hotel Viking and The Wayfinder feature similar deals for Ocean Staters. 
Ask for Seconds
These neighborly rates are a popular practice, so be sure to ask about them before you book. You can put the money you save toward food — and you'll certainly want to. 
Newport's food scene, buoyed by creative chefs with access to the best seafood the Atlantic has to offer, may attract as many people to the area as the Cliff Walk. There are too many amazing local restaurants, cafes, bakeries, and food trucks to list here, but thankfully there are resources devoted to the task of chronicling our area's food culture. Check out some of our favorite local spots.
Share a Table
While the pandemic has shaken up restaurants everywhere, the creativity and commitment of the culinary craftspeople who call Newport home have only grown during this challenging time. Eating local in Newport today means more than it ever has. Your neighbors — the farmers, fishers, restaurateurs, cooks, cleaners, and wait staff — have gracefully adapted to a new world. Eating locally makes a big positive impact on the local community.
While the history of Newport is extensive, as the iconic Gilded Age mansions along the coast display, part of our area's draw is the vibrant community that offers new experiences every season. The former makes people want to visit, the latter makes people want to stay.
ABOUT HOGAN ASSOCIATES
Hogan Associates is an independent Rhode Island brokerage founded by Leslie Hogan and Matt Hadfield, two of Rhode Island's most experienced agents, each with a strong track record of success in the Greater Newport real estate market. Hogan Associates' 36 sales agents work on behalf of buyers and sellers of fine properties in the coastal communities of southern RI. The firm has offices in Newport and Middletown and is a member of Who's Who in Luxury Real Estate, an elite broker network with more than 130,000 sales professionals located in approximately 880 offices in 70 countries and territories. In 2020 & 2021 Hogan Associates received Newport Life Magazine's Best of Newport County award. For more information, visit HoganRI.com.