Top 10 Things to Know Before You Sign a Real Estate Contract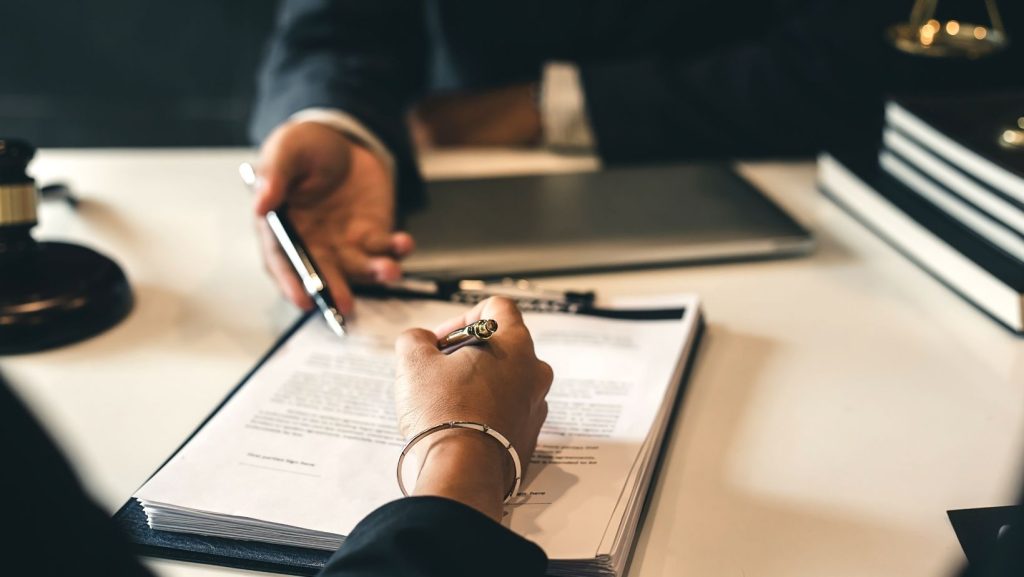 When an offer on a home or property is accepted, the buyer and seller enter into a real estate contract known as a purchase and sale agreement (often abbreviated to "P&S"). Entering a contract is an exciting step on the path to homeownership. While it may sound straightforward, there's more to it than most buyers realize. 
We've compiled a list of the real estate contract questions we most often receive. If you keep in mind these topics before signing a real estate contract, you'll protect yourself and your potential investment. 
Every Home Sale Requires a Real Estate Contract
Let's start at the beginning. A real estate contract is a carefully crafted document that outlines a property's ownership during the home sale process. This is necessary not only for transferring the property's deed once the purchase is successful, but detailing the agreed-upon price and conditions of the deal being made between buyer and seller. Contracts are meant to be exhaustive and specific in the interest of both parties throughout the process.
Once a home is officially under signed contract, the next several weeks are typically spent meeting finance, appraisal, inspection, and other agreed-upon contingencies. Pending the successful completion of all contingencies to the satisfaction of all parties involved, the closing paperwork is then signed, and the house is considered sold.
Here are the top considerations to check off your list before you sign a real estate contract.
1. Ask whether any deals have fallen through on the property
You can save yourself a lot of time and trouble if you're aware of any recent deals that have fallen through on the property. For example, if an appraisal contingency wasn't met, the sellers may still be asking more than the value of the house, which is a deal-breaker. In a case like that, you can skip signing altogether.
2. Carefully consider your buying contingencies
Your buying contingencies protect you by ensuring all conditions are met to your satisfaction ahead of the purchase. Contingency clauses allow you, as the buyer, to back out of a deal if one or more contingency isn't properly met. Talk with your real estate agent about common contingencies, and ones that may apply to your unique situation. They must all be specified in detail on the contract before signing.
3. Know what you owe, and when
A real estate contract lists earnest money, which is paid upfront once a buyer enters escrow on a property, as well as the agreed-upon down payment, purchase price, and more. Double and triple-check these numbers and ensure you can keep your end of the bargain before binding yourself to a contract.
4. Make sure closing costs are reflected in the contract
Closing costs are the fees and expenses involved in a property's purchase outside of the down payment. They can be covered by the buyer or seller, depending on the agreed-upon deal. Closing costs include things like attorney fees, taxes, title insurance, and more, and often equate to 3 to 5% of the amount of the mortgage loan. Make sure that details about who is responsible for covering these costs are recorded before signing a contract.
5. Know what will and won't be included in the sale
The buyer and seller can negotiate on pretty well anything. Maybe the fridge and dishwasher are included but the front-loading washer and dryer set aren't. Whatever you negotiate and agree upon with the seller should be written into the contract before you sign.
6. Double-check that all agreement deadlines are fair and realistic
Work with your real estate agent to ensure the contract dates are doable. For example, an appraisal can be scheduled and completed in as little as a week, but it can take between 30 and 60 days to secure financing, depending on the lender and your situation. Don't agree to a schedule that isn't realistic.
7. Read the contract thoroughly
This may sound obvious, but if you've seen a real estate contract, you know that it can be overwhelming! Take plenty of time to read your contract carefully and speak with your agent when clarification is needed. Mistakes and oversights can happen, so do not assume everything is accurate and sign blindly.
8. Understand your legal obligations to the contract terms once you sign
Remember, real estate contracts are legally binding documents. That means any prices, dates, or other terms you've agreed to on paper become your obligation. If a buyer fails to meet the requirements they have legally committed to, not only could the deal fall through, but there may be other repercussions.
9. Know that the house isn't necessarily yours once you sign a contract.
Yes, getting a seller to accept your offer, agreeing to terms, and signing a real estate contract is a big step. But a contract doesn't get you the house keys! It's important to know that the property isn't considered yours until your financing is in place, the appraisal goes through, the inspection is complete, and more. 
10. Understand that canceling a signed real estate contract can be difficult.
The buyer is entitled to back out of a signed real estate contract if a contingency is unmet. However, changing your mind because you jumped the gun on signing may not be possible. That's why it's extra important to know what you're getting into and the true commitment behind signing a real estate contract.
If you're looking for a property in Rhode Island, we'd be happy to discuss your options and answer any and all questions you have about real estate contracts. Feel free to give us a call (401) 680-6588 or send us a message info@hoganri.com.
ABOUT HOGAN ASSOCIATES
Hogan Associates is an independent Rhode Island brokerage founded by Leslie Hogan and Matt Hadfield, two of Rhode Island's most experienced agents, each with a strong track record of success in the Greater Newport real estate market. Hogan Associates' 36 sales agents work on behalf of buyers and sellers of fine properties in the coastal communities of southern RI. The firm has offices in Newport and Middletown and is a member of Who's Who in Luxury Real Estate, an elite broker network with more than 130,000 sales professionals located in approximately 880 offices in 70 countries and territories. In 2020 & 2021 Hogan Associates received Newport Life Magazine's Best of Newport County award. For more information, visit HoganRI.com.