"FIRE STATION NO. 1" AT 25 MILL STREET IN NEWPORT SELLS FOR $3,050,000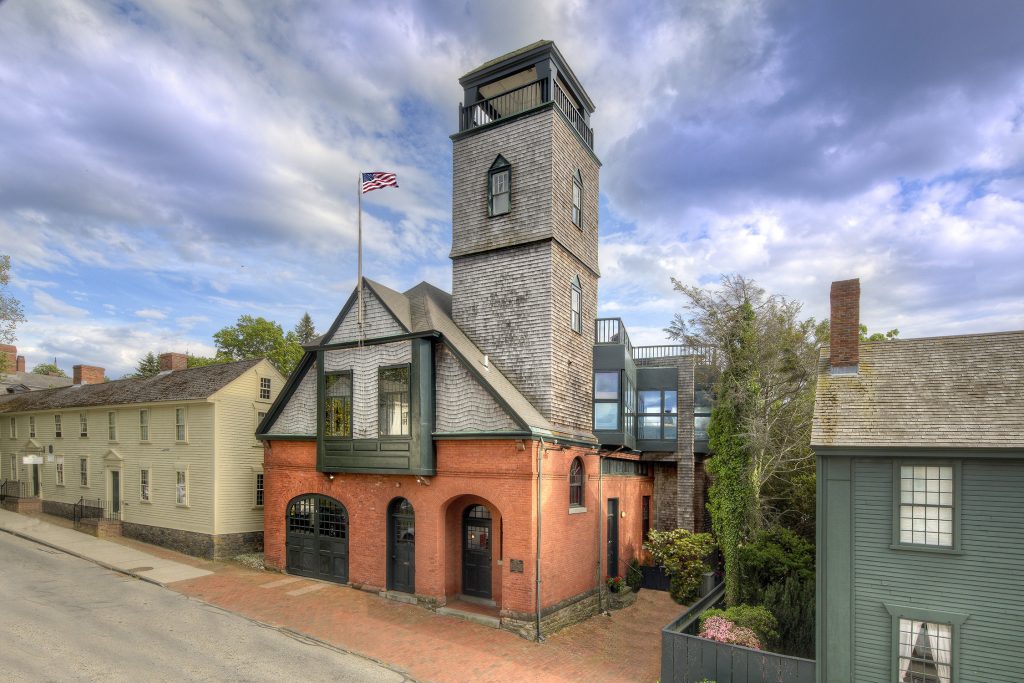 Hogan Associates announces the January 14, 2022 sale of 25 Mill Street in Newport, R.I., a stunning former firehouse in the heart of Downtown Newport which is changing hands for the first time in 30 years. The property sold for $3,050,000. Tom Rao of Hogan Associates represented the Buyer, and Michelle Drum & Kate Rooney of Gustave White Sotheby's represented the Seller. 
25 Mill Street, known as "Fire Station No. 1" is a mixed-use property and is one of the most recognizable structures in Newport. It can be found on the National Register of Historic Properties. One of a kind features include original brass fire pole, 12′ high ceilings, private roof deck, and a 65 foot lookout tower with views of the Newport Harbor that are beyond compare. 
Firehouse No. 1 was originally constructed in 1885 to house one of the first organized fire companies in the country. In 1991, local residents restored it and have lovingly maintained the property since. Now, modern amenities combine seamlessly with historic charm, and 6,500+ square feet of indoor and outdoor entertainment space offer a multitude of options for the next owner.
"This buyer knew exactly what he wanted – a unique showstopper in Newport's Historic Hill neighborhood," said buyer rep, Tom Rao of Hogan Associates. "'Fire Station No. 1' struck a cord with him immediately, and the deal came together in a matter of days. As a Historic Hill resident, I was thrilled to be involved in the transfer of this iconic property."
Photo Credit: Michael Osean, Gustave White Sotheby's
ABOUT HOGAN ASSOCIATES
Hogan Associates is an independent Rhode Island brokerage founded by Leslie Hogan and Matt Hadfield, two of Rhode Island's most experienced agents, each with a strong track record of success in the Greater Newport real estate market. Hogan Associates' 36 sales agents work on behalf of buyers and sellers of fine properties in the coastal communities of southern RI. The fir
m has offices in Newport and Middletown and is a member of Who's Who in Luxury Real Estate, an elite broker network with more than 130,000 sales professionals located in approximately 880 offices in 70 countries and territories. In 2020 & 2021 Hogan Associates received Newport Life Magazine's Best of Newport County award. For more information, visit HoganRI.com.