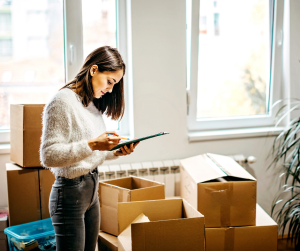 These days, planning your budget can be a challenge with housing prices at all-time highs and mortgage rates in question. Various figures factor into the home buying and home sale process besides the purchase price. Being aware of them up front means being better prepared throughout the process.
Both the buyer and seller will be presented with a complete look at all of the figures involved ahead of closing. This is a great opportunity to work with your real estate agent to make sure you understand all the costs involved.
Expenses to Expect When Buying a Home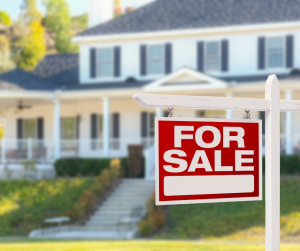 Buying a home usually involves more fees than selling a home. Remember, though, that every situation is unique; not all the costs listed below may not apply to your transaction.
Earnest Money
This is escrow money that the buyer puts down shortly after a Purchase and Sales Agreement has been signed by both parties. Earnest money demonstrates the buyer's commitment to the seller and can protect the seller if the deal falls through. It's ultimately rolled into the buyer's down payment at closing.
Down Payment
The down payment is the amount of money you'll be contributing at closing. It is deducted from the home price and excluded from any mortgage obligations as it is paid in full separately. Generally, the larger the down payment, the stronger the offer.
Appraisal Fee
An appraisal is a third-party home review to determine its fair market value. This protects lenders by ensuring they're not loaning more money than the home is worth. If you're a cash buyer, the appraisal becomes unnecessary as a lender isn't assuming risk on your behalf.
Home Inspection Fee
A home inspection is conducted by a professional who specializes in examining the interior and exterior of a property to assess its condition. The buyer assumes the home inspection fee and is provided with a detailed report of the home's physical structure and systems, from plumbing and electrical to the foundation and roof. This helps identify any issues and is sometimes cause for a buyer to withdraw an offer.
Closing Costs
Closing costs are lumped into one group, though they're made up of many charges. Commonly included in closing cost fees are the following, which cover legal and lender-related expenses as part of the home-buying process:
Lender fees
Real estate attorney fees
HOA fees if your property is part of an association
Title search and insurance fees
Transfer tax
Credit report fee
Tax on Gain for Non-RI Residents
If you are a non-resident seller, Rhode Island will impose a 6% tax on your gain. To calculate the gain, non-resident sellers should fill out RI Form 71.3 Remittance Of Withholding On Sale Of Real Estate By Nonresident and file it with the division of taxation prior to closing. The division of taxation will stamp the form and the closing attorney will reference the stamped form to calculate the final settlement charges. If you fail to submit Form 71-3 prior to closing, the closing attorney will withhold 6% of the sale price (not just the gain) and you will have to sort out the overpayment when you file your taxes.
Homeowners Insurance
Just like you can't drive a vehicle without car insurance, you can't purchase a home without homeowners insurance. This type of insurance policy protects the physical structure as well as your personal belongings and assets in the event of destruction or damage.
Property Taxes
A prorated amount of property taxes is due at closing to cover upcoming tax obligations for the remainder of the year, depending on when you are buying a home. The seller is responsible for all taxes up until the point of purchase.
Expenses to Expect When Selling a Home
Expenses to Expect When Selling a Home
Preparation to Sell
Whether you're having your home professionally staged or not, you want to make sure it looks its best before it hits the market. For some sellers, that means routine maintenance. Others decide to upgrade appliances and outdated systems in the hopes of seeing a better return. These preparations vary per seller, and depending on your situation, may or may not be included in your home sale costs.
Agent Commission
Sellers typically pay the real estate agent commission fees, which the buyer and seller split in half. Agent fees are determined by their commission rates and the property's sale price. They're considered part of the seller's closing costs.
Closing Costs
In addition to the agent commission, remaining property taxes owed on the property are paid out, along with attorney fees, recording fees, and costs related to paying off your outstanding mortgage.
Moving Costs
As with preparation to sell costs, moving costs vary. Some sellers opt to move without help while others hire moving companies. Moving costs can include travel fees (fuel, labor), size and weight of objects, packing services, moving supplies, storage, moving date (weekends are usually more expensive), and liability coverage.
Never hesitate to discuss these costs with your real estate agent. Being prepared for these expenses will help ensure you have a good experience and reduce unwelcome surprises along the way. Need to speak to an agent? Give us a call (401) 845-9500 or shoot us an email info@hoganassociatesre.com.
ABOUT HOGAN ASSOCIATES
Hogan Associates is an independent Rhode Island brokerage founded by Leslie Hogan and Matt Hadfield, two of Rhode Island's most experienced agents, each with a strong track record of success in the Greater Newport real estate market. Hogan Associates' 36 sales agents work on behalf of buyers and sellers of fine properties in the coastal communities of southern RI. The firm has offices in Newport and Middletown and is a member of Who's Who in Luxury Real Estate, an elite broker network with more than 130,000 sales professionals located in approximately 880 offices in 70 countries and territories. In 2020 & 2021 Hogan Associates received Newport Life Magazine's Best of Newport County award. For more information, visit HoganRI.com.