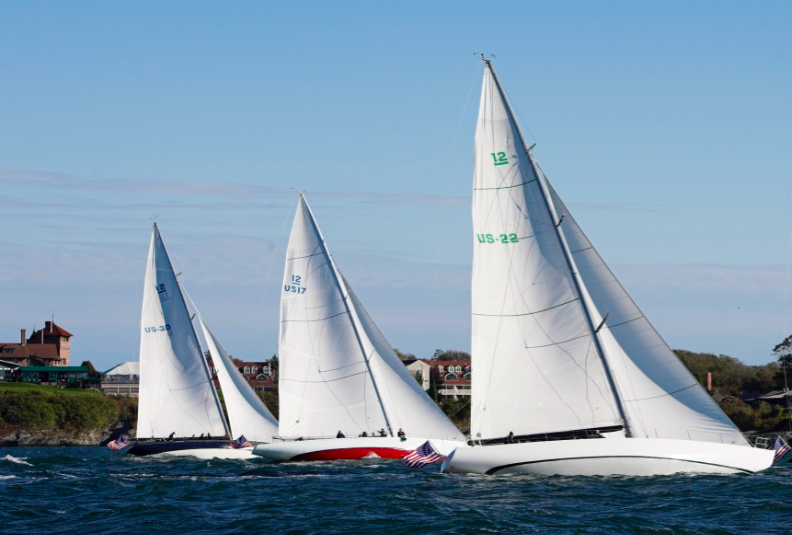 Since there is so much to experience in and around Newport, RI that we couldn't fit into our first Newport Staycation blog post, we've put together a new one for 2022. You don't need to travel far when there is such a wide selection of places to dine, shorelines to stroll, and views to enjoy right in our backyard. Whether you've just moved to Newport County or have spent many years here, there's always something new to try since new experiences keep popping up. So step out of your daily routine and play tourist for a week, weekend, or even just a day. Soak up the views, flavors, and character of this charming corner of New England we call home. Here are some of our favorite ways to enjoy Newport, RI.
Get on the Water
Newport, RI offers some of the best sailing experiences in the world. The sport has been imprinted into the DNA of this city. Catching a relaxing cruise or chartering a private, personally curated sailing adventure is right at your fingertips. Check out America's Cup Charters for a sailing trip on a lovingly restored America's Cup Yacht.
Also check out: Elemental Surf Rentals for surfboard, stand-up paddleboard, windsurf, boogie board, and wetsuit rental, Newport Sportfishing Charters for some world-class fishing and Boat NPT for a private chartered boat cruise.
Enjoy the View
Prefer to stay on shore? Explore the coastline and take in the views as you stroll past multiple Gilded Age-era mansions along the Cliff Walk. This free, 3.2-mile walk will bring you to the backyard of some of the most prestigious Newport properties including the Breakers, Rosecliff, and Rough Point.
Newport is a natural beauty. Take in a gorgeous sunset or smell the flowers in some of the city's glorious green spaces. The Blue Garden is Newport's (literal) secret garden. The address, directions, and information about parking are given only after you make an appointment with the owner. It is well worth its top-secret nature as the blue pools, fragrant flowers, and manicured landscapes offer views that will make your eyeballs buzz with delight and wonder.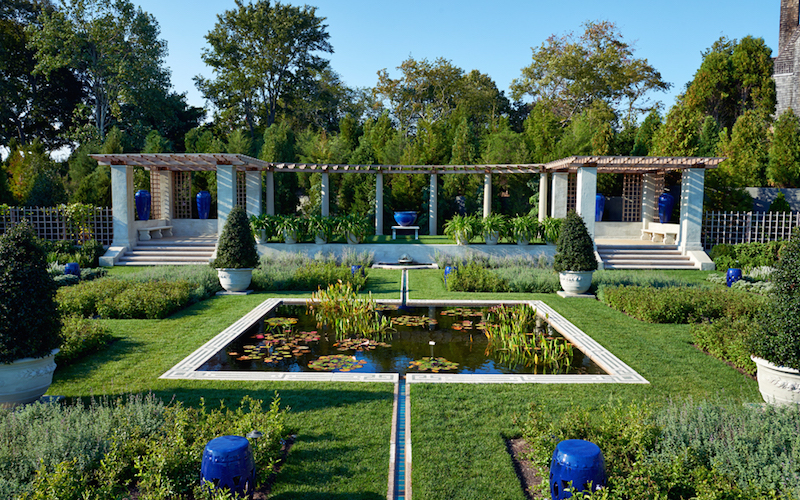 Locals love Brenton Point State Park, located on Ocean Drive. It's a beautiful spot to buy and fly a kite with the kids, walk the wooded trails with your dog, or catch one of the best sunset sky shows on the island.
Also check out: Sachuest Point Wildlife Reserve in Middletown, Fort Adams in Newport
View with a Bite
It's hard to find a better coastal dining experience than The Mooring Seafood Kitchen & Bar on Newport's historic waterfront. The restaurant boasts high-quality seafood with views of the sunset over Newport Harbor. Want to dine right on the water? The Lobster Bar built on a dock at the end of Bowen's Wharf may be the closest you'll get to eating on the water without being on a boat!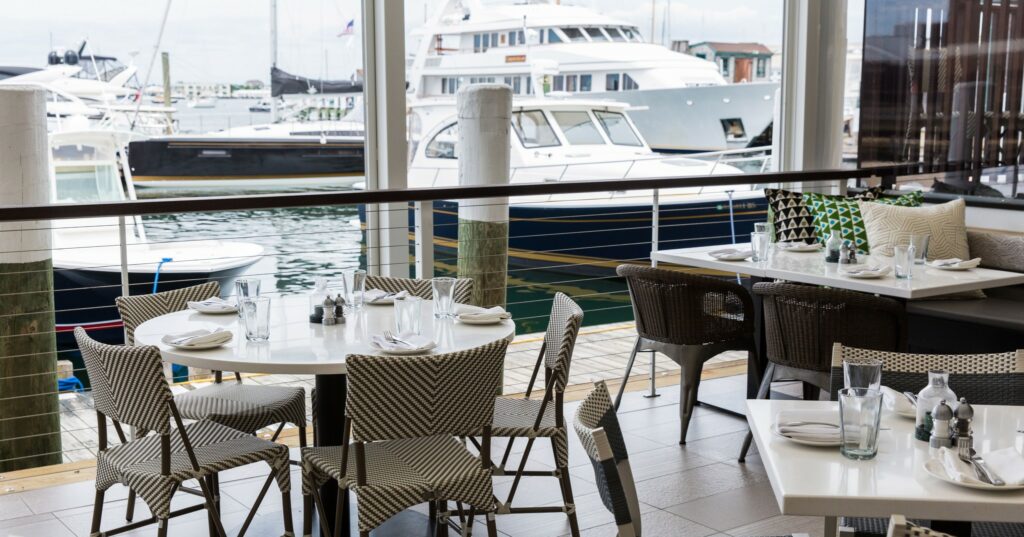 Also check out: 41° North and 22 Bowen's Wine Bar & Grille for waterfront dining and delicious fare.
Hotel Deals for Rhode Island Residents
Hotel Viking offers Rhode Island residents up to 15% savings on overnight stays in a guest room or suite. This is a great deal at one of Newport's most sought-after hotels. This boutique hotel is well-situated downtown and offers some of the best harbor views from its rooftop.
Looking for your perfect place to stay in or around Newport, RI? Give us a call (401-680-6588) or send us an email at info@hoganri.com. We'd be happy to help.
ABOUT HOGAN ASSOCIATES
Hogan Associates is an independent Rhode Island brokerage founded by Leslie Hogan and Matt Hadfield, two of Rhode Island's most experienced agents, each with a strong track record of success in the Greater Newport real estate market. Hogan Associates' 36 sales agents work on behalf of buyers and sellers of fine properties in the coastal communities of southern RI. The firm has offices in Newport and Middletown and is a member of Who's Who in Luxury Real Estate, an elite broker network with more than 130,000 sales professionals located in approximately 880 offices in 70 countries and territories. In 2020 & 2021 Hogan Associates received Newport Life Magazine's Best of Newport County award. For more information, visit HoganRI.com.